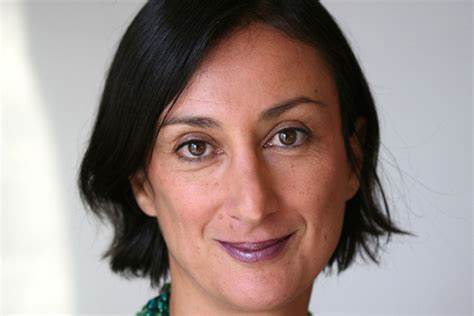 On the 21st of March, on the first day of every spring, the Italian anti-mafia NGO Libera marks the day of memory of innocent victims of mafia organisations. The initiative started from the pain of a mother of one of the victims of the Capaci massacre. His name was not mentioned in the initial reporting. Her pain for losing her son was aggravated by the pain of his name being forgotten.
Since 1996, different cities have held the day of remembrance that since 2017 has been officially marked as part of Italy's national calendar after an act of the Italian parliament.
In Naples today, 1,032 names were read out to remember innocent victims of mafia organised crime.
One of the names read out today was Daphne Caruana Galizia's.
Italian Senator and veteran journalist Sandro Ruotolo, who covered the 2019 protests that brought down Keith Schembri and several others was present at the public event. He sent me a message to tell me about the emotions felt in the square as the names of the victims were read out. The names, the memory of the victims, the commitment to keep it alive and to secure justice for them, is the people's response to the mafia.
It's our response too.
Think of that when you see Keith Schembri in the dock.