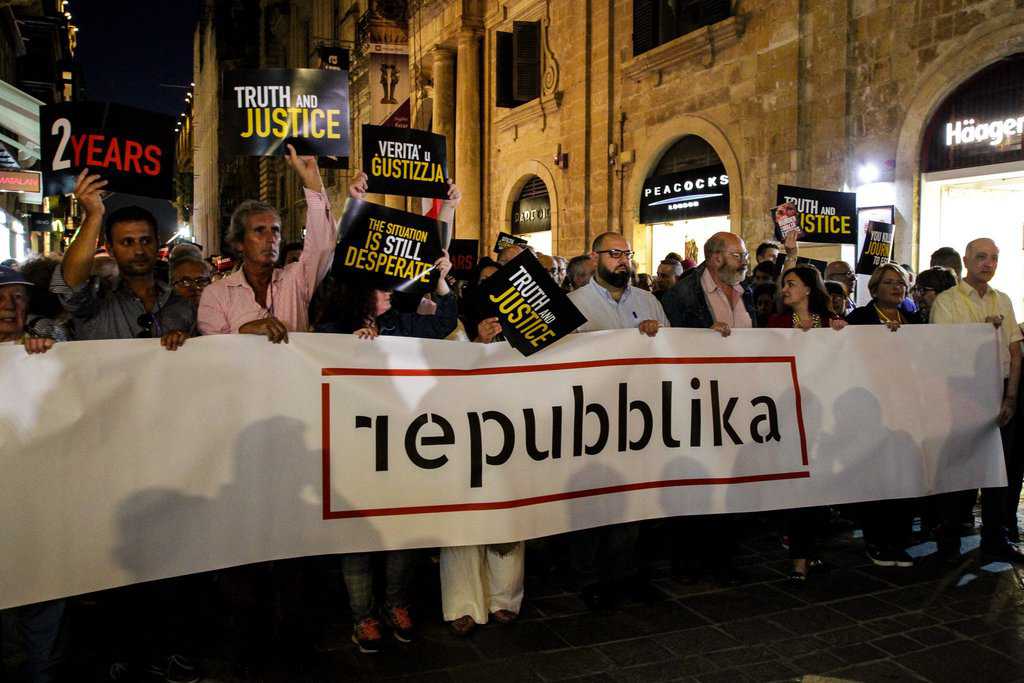 Pro-democracy NGO Repubblika gave ambassadors and heads of mission accredited to Malta today copies of the charges it received from the Commissioner for Voluntary Organisations and its reply.
In a memorandum to embassies, Repubblika's President Robert Aquilina said the NGO "we vehemently deny all these charges even as we underline the fact that we have been given no opportunity to present arguments in our defence."
Robert Aquilina recalled how "the evidence supporting the charge that Repubblika works for a political party amounts to a set of articles written in the press by officials of Repubblika that express strongly-held views about the erosion of the rule of law and the infiltration of organised crime in Malta. The Commissioner also presents as evidence for his case that we serve the interests of a political party and are therefore ineligible for the status of an NGO, the fact that we have made (published) submissions to the inquiry into the killing of Daphne Caruana Galizia."
The memorandum says that "Repubblika has been a leading voice in Malta campaigning for justice for Daphne Caruana Galizia and for the lifting of the veil of impunity that protects people belonging to or serving the interests of the mafia from facing justice for their actions. Our campaign inevitably requires us to challenge the capture of our state institutions including, prominently, the executive branch."
"The government's evident intent to suppress our activities, our right to associate and to express our views is another outrage on democracy in Malta and the continued erosion of civil liberties in this country," Robert Aquilina told ambassadors. 
The NGO asked embassies "to inform your capitals of what is happening in Malta and to urge the Maltese authorities at every opportunity available to you to respect fundamental freedoms of association and expression and to give civil society the space to have a role in a national effort to overcome corruption and organised crime."