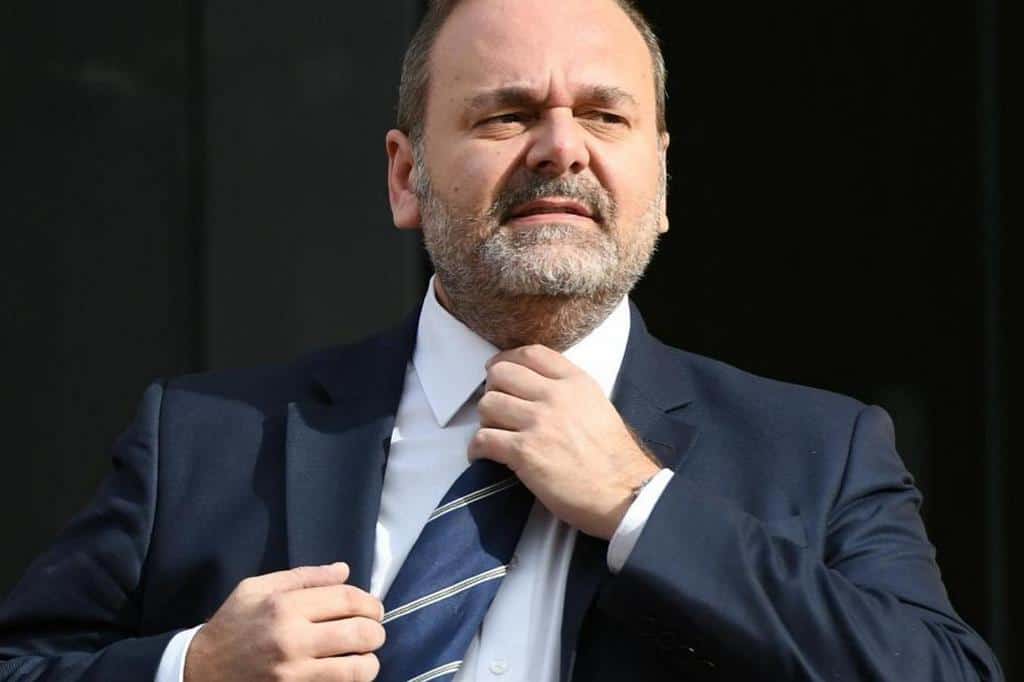 The police must tell us if Chris Cardona is the subject of a criminal investigation into a separate plot to kill Daphne Caruana Galizia. In court we heard Vincent Muscat give detailed evidence in reply to questions put to him by the Caruana Galizia family lawyer Jason Azzopardi, and in several points corroborated by other evidence, that suggest very strongly that Chris Cardona plotted with others to kill Daphne Caruana Galizia sometime after the 2013 election. It should be underlined, in case it escapes somebody's attention, that Vincent Muscat is a witness being produced in court by the same police force.
The evidence given by Vince Muscat fills gaps in information that we have already known. The bridge between Vince Muscat and other elements of the criminal underworld on the one hand and Chris Cardona on the other appears to be David Gatt.
There has already been compelling intelligence to support David Gatt's role in the crime world. His acquittal in court some years ago is a definitive, irrevocable judicial outcome for his criminal role in a series of bank heists. But that does not mean that the evidence that emerged from the prosecution of those cases is not true or cannot be used in a separate investigation into Chris Cardona.
Furthermore, Chris Cardona's conduct, is also relevant. He has repeatedly denied knowing the Degiorgio brothers. Those were public, political denials. But an Occupy Justice protest at the Valletta police station in April 2018 led to a police interview with Chris Cardona. Did he deny then too knowing the Degiorgio's? Did he lie to the police during their investigation into the murder of Daphne Caruana Galizia? Surely, if he did, there must be some consequence.
Vince Muscat says that Chris Cardona was tight with the Degiorgios. He stuck to his story over Chris Cardona's denial that he met them at the Ferdinand's Bar in Siġġiewi at the Stables Bar in Valletta and on and on. He added that Chris Cardona helped them out with a separate hit.
This 'hearsay' argument does not cut it. If Vince Muscat was saying things no other evidence sustains, I could see the point. But if the police are not actively investigating this, it's as if they're expecting il-Koħħu to do the work for them or for his example to influence Chris Cardona to own up and confess. Not going to happen. It's up to the police to find the evidence to prove or disprove the reasonable suspicion that Chris Cardona plotted to kill Daphne and was aware of the plot that ultimately killed her.
Beyond the legal destiny of Chris Cardona, there's the political destiny of this country. Chris Cardona was, until very recently, the Deputy Leader of the Labour Party and a senior minister of its government. In an interview he had given in February of last year Chris Cardona had said that in January 2020 Robert Abela offered him a government ministry which he decided to decline. Robert Abela has never contradicted that statement.
When is the Labour Party going to distance itself from this? When are they going to denounce it? When are they going to definitively say that they believe that criminality, drug trafficking, contract killings, and  criminal gang warfare are unacceptable conduct for their politicians?
Oh I forget. Vince Muscat today told the court that a Minister currently in office, so not Chris Cardona, helped them in a criminal heist. Have the police opened a file on this? Has Robert Abela asked his Ministers if they have complicity in some bank heist in their past?