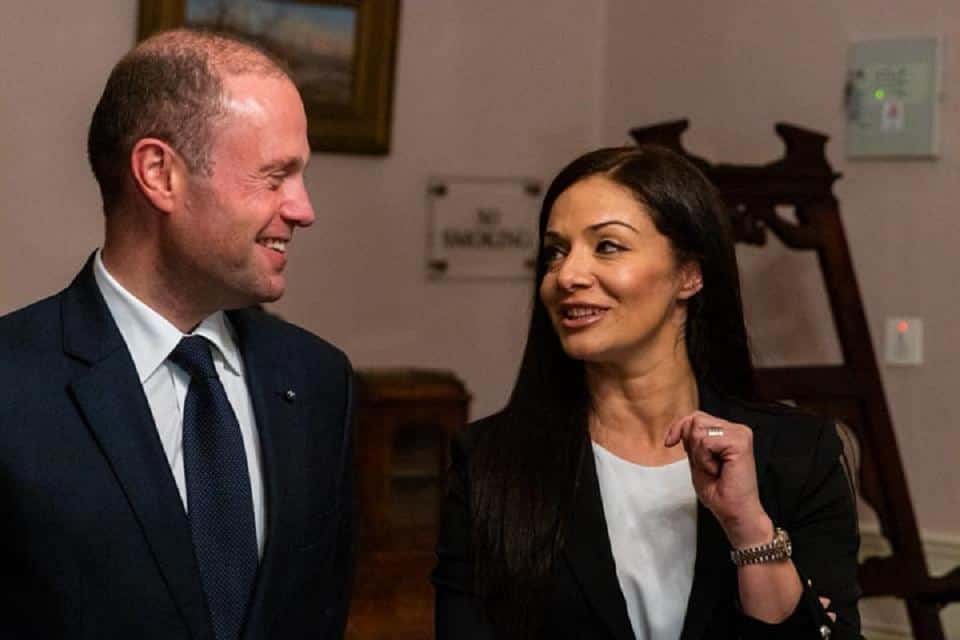 Miriam Dalli's whataboutism would make Joseph Muscat proud. Probably does.
She recalled when she was a "journalist" "investigating" "corruption" under the PN but "nothing happened" and those calling for justice now "close an eye or two".
She was not a journalist, but a propagandist. Investigation requires some basis in reality. John Rizzo's police force investigated, prosecuted and secured convictions in several cases of corruption.
But ffs it was Miriam Dalli who closed an eye or two. Haven't you realised, madam, that the PN has not been in government since 2013? If the PN blocked the judicial process when they could, and if, as you say, the institutions are working, how are you complaining to when the "corruption" you "investigated" met no consequence.
The Malta Independent quoted her say in Parliament: "How can the PN speak about being an example when during their tenure in government there were fraud cases worth $300 million and no one carried political responsibility? When the PN had ministers who had bank accounts abroad with millions of undeclared euros in them which were not declared with the Maltese authorities? … When you have someone who was named in a case of money laundering and all of a sudden the investigations were stopped?"
I can't be entirely sure about all the cases she refers to but some sound familiar.
PN Ministers who had bank accounts with millions undeclared were exposed by Swiss Leaks when Joseph Muscat was in power. What did the PN, then in opposition, do? Fire them. What did Joseph Muscat do? He gave Ninu Zammit and Michael Falzon an amnesty.  Michael Falzon is still all over the media, including TVM, waxing melodramatic about morality in public life.
John Dalli was put on the European Commission by a PN government and he used his time to trade the drafting of an EU directive for personal profit. He was exposed under the PN's administration. The police called him over to the country but he stayed away sending medical certificates of paralysing mental illness issued by a gynaecologist. Five months later Joseph Muscat came to power. What did he do? Fire the police chief and appoint John Dalli as his consultant on health, the area of responsibility he held at the Commission.
On the eve of the 2013 general election relatives of a fuel broker exposed their former partner for paying kickbacks to Enemalta bosses including the politically appointed Chairman of the company Tancred Tabone. What did the PN do? Fire everyone involved, authorised immunity from prosecution to the chief witness to expose anyone he bribed, gave free rein to the opposition to conduct an open parliamentary inquiry, and the police charged those involved in court for corruption. What did Labour do when they came to power? Re-instated some of the suspects, close down the parliamentary inquiry without a concluding report, and the prosecutions that had already started when they came to power have still gone nowhere all these years later.
Do I think the PN is immune to corruption? Nothing would be more ridiculous. Corruption is wherever there are people with any measure of influence. The test is what you do when corruption is exposed.
What Labour do, what Miriam Dalli is doing, is argue that since "nothing happened" with corruption exposed before 2013 – a lie in and of itself anyway – nothing need happen with the corruption exposed now.
And you can see where all this comes from. Miriam Dalli's chief of staff is Jeremy Dalli. His previous boss was Chris Cardona. He was chief of staff for Chris Cardona when Alfred Degiorgio's daughter worked in the Ministry. He was chief of staff for Chris Cardona when Alfred Degiorgio visited the Ministry for meetings. He was chief of staff for Chris Cardona when he went to Velbert and came back guns blazing filing law-suits galore because he was exposed for going to a brothel. He was his chief of staff when he manoeuvred to avoid testifying in the law-suits he filed for fear of exposure.
If Miriam Dalli picks for her chief of staff the same pick Chris Cardona made before her, you know how keen she is on the institutions working.