It is rare for a Magistrate to criticise a lawyer's argument on behalf of their client as "incredible and inconceivable" and a "malicious attempt to avoid responsibility". It is even rarer for this to happen when that lawyer has in the meantime been appointed a Judge.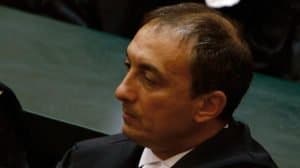 The Times and Malta Today reported a court decision yesterday by Magistrate Francesco Depasquale who found in favour of lawyer John Bonello who sued lawyer Colin Calleja over malicious claims the latter made about the former about unprofessional behaviour.
What the reports missed was that Francesco Depasquale did not only admonish Colin Calleja, but also Colin Calleja's lawyer.
That lawyer is Toni Abela, since appointed judge by the Labour government.
You will find the background of the case in The Times and Malta Today reports I linked. In brief John Bonello was representing clients in a civil dispute with Colin Calleja and his family. Colin Calleja owed John Bonello's clients who took their time paying it. So John Bonello used legal means at his clients' disposal to help his clients recover.
Colin Calleja thought this was inappropriate and accused John Bonello of legal malpractice to the Chamber of Advocates. The Chamber decided that it was appropriate to refer to case to the Committee for Advocates appointed by law to investigate and act when lawyers are accused of not acting professionally.
Those other lawyers thought John Bonello was only doing his job. So John Bonello took Colin Calleja to court for wasting his time and making a vexatious report on him. That is what Francesco Depasquale decided on yesterday.
Yes, the Magistrate agreed, Colin Calleja was out of order. Franco Depasquale judged Colin Calleja's arguments "incredible and inconceivable". But he also said it was not just Calleja who behaved so atrociously but also his lawyer at the time.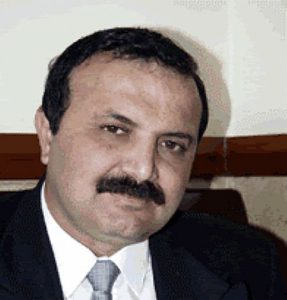 The Magistrate stated that the defence of Calleja as provided by Toni Abela was "a malicious attempt to avoid responsibility". Colin Calleja's lawyer tried to argue his client only complained to the Chamber of Advocates. It was they who took the matter all the way up to the Commission for the Administration of Justice and, Toni Abela argued, Colin Calleja was not to blame.
Magistrate Franco Depasquale would not have any of this sophistry.
The "malicious attempt to avoid responsibility" through an "incredible and inconceivable defense" was signed by Toni Abela in his clients' defence filed in the proceedings decided upon by Magistrate Francesco Depasquale yesterday. And he got called out for it by a Magistrate he now outranks.
A rare event indeed.