Norman Lowell went on a trip to Bavaria on what he describes as a "spiritual and political pilgrimage".
He peered from the mountain top views enjoyed by his "hero" Adolf Hitler. Then he posed with a bust of Adolf Hitler and smiled inanely like some people pose with a wax replica of the pope at Madame Tussaud's. Then he ate at a table where Hitler is reputed to have had some of his earlier vegetarian noodles. And he went to the beer-hall were the teetotaler was arrested for a doomed putsch that would make him a victim and a perverse political attraction.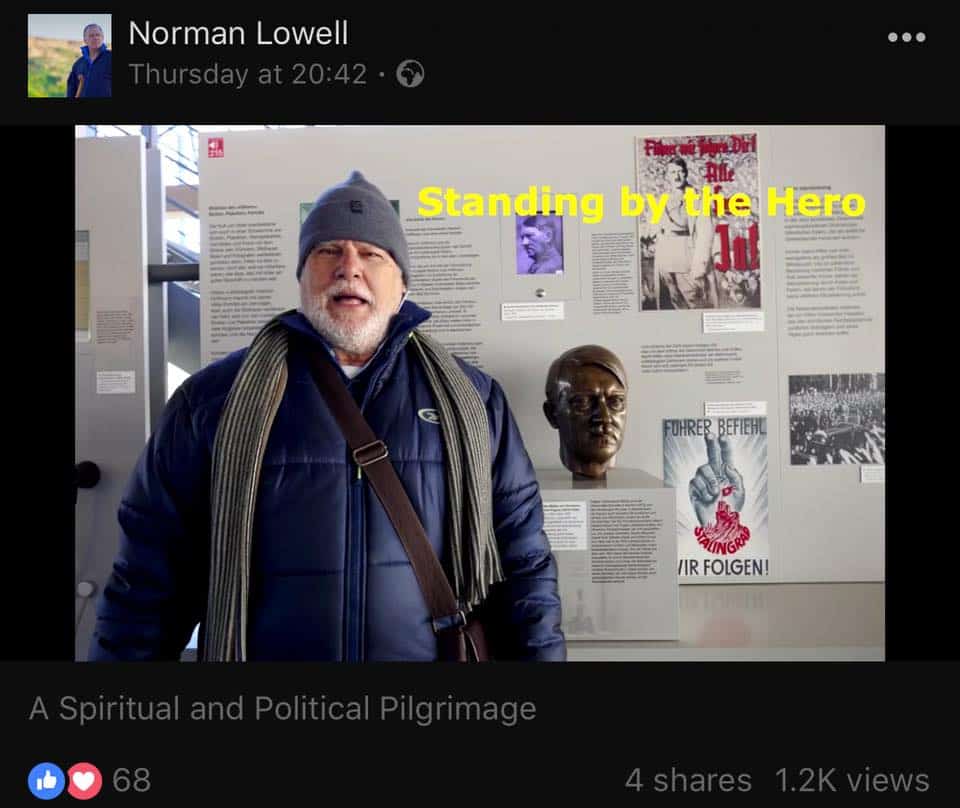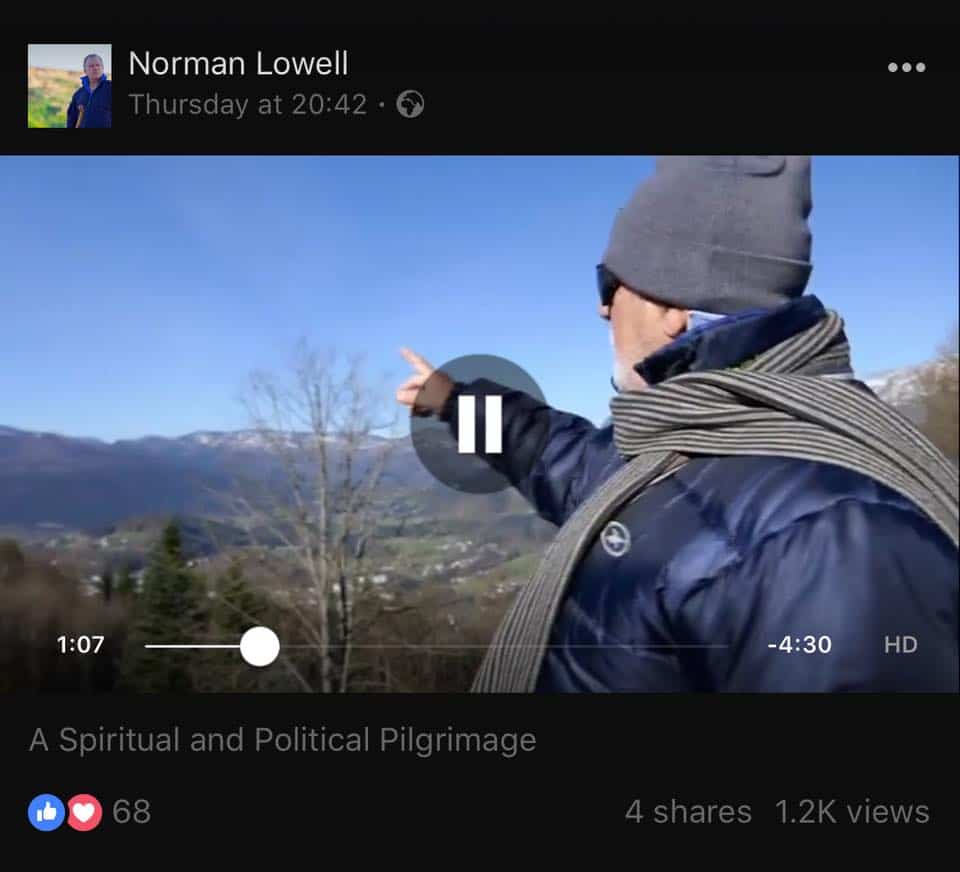 Norman Lowell sprayed his shorts like people his age sometimes do if they go to Graceland.
Perhaps he should have completed his "spiritual and political pilgrimage" with a visit to Auschwitz-Birkenau. He said his Berchtesgaden trip filled him with white European pride. Perhaps he should have walked on the Normandy beaches, on the fields outside St Petersburg, in the Fosse Ardeatine, in Wansee, in Warsaw, in Treblinka, Chełmno, Bełżec, Sobibór, Majdanek, Trostenets.
After having a pint at the Berchtesgaden perhaps he should poor a tipple for each one of the 25 million soldiers who died in the second world war. And then drink a bottle for each one of the 31 million civilians who died under military action. And then a drink each for the 28 million who died due to famine and disease in the aftermath of war.
Maybe Norman Lowell is a teetotaler like his hero. Perhaps then, he can make a different kind of political and spiritual pilgrimage: walk 80 million steps for each man, woman or child who died because his hero had a great idea.
I will not link here the holiday souvenir video of Norman Lowell. It would be what he wants.