When the Panama scandal broke, Evarist Bartolo showed off his classics and reminded us the Romans used to quip there are laws for gods and laws for animals. Quod licet Iovi, non licet bovi. Konrad Mizzi and Keith Schembri are the untouchable Joves but others must obey the laws for animals.
But we learn not all animals are equal. Or gods.
In order to dodge some of the pressure on them for failing to arraign corrupt officials, the police accused Evarist Bartolo's own demigod canvasser Edward Caruana of bribery. It took the police months sitting on evidence before they made the move they should have months and years ago.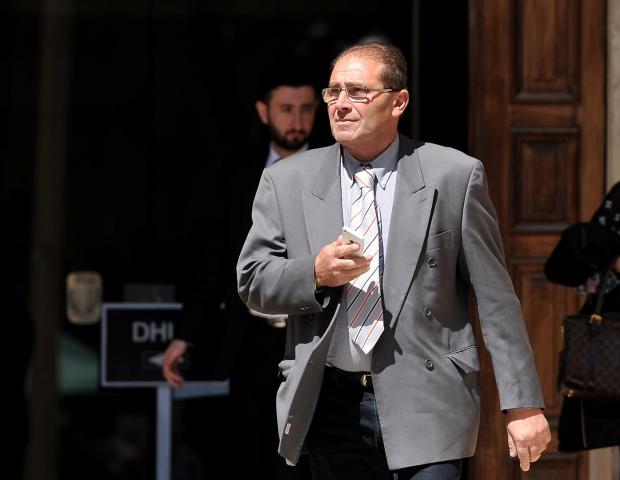 A few hours before Daphne Caruana Galizia was killed I was commenting just how maddening Edward Caruana's apparent immunity was. And then when hell blew out of a small car with a woman inside, public calls were made for the heads of the Attorney General and the Police Commissioner. That's when Edward Caruana, a lower-ranking god, had to be sacrificed on the altar of deflection.
Consider for example how Jimmy Magro, a higher ranking god, remains at large.
Consider how Evarist Bartolo makes no hint of accepting political responsibility for his own choice of person of trust collecting tangenti from the office he assigned to him.
But even when accused of bribery, Labour's demigods are treated with kid-gloves. Contrast this arraignment by appointment with the arraignment by arrest of Toni Debono, the husband of the former Nationalist Minister for Gozo accused of similar crimes but dragged to court for the entertainment of the public like a long-fugitive serial killer.
And even further down the food-chain consider how a young French woman was dragged to court yesterday under arrest, to be accused by the police of striking her dog with a leash when it ran off after an early morning walk. Under arrest. And the prosecuting officer informed the court Animal Welfare found no signs of abuse on the dog.
But who passes on the chance of combining handcuffs and a 26 years old French woman?
More exceptions are made for Labour's demigods.
The rule for civil servants accused of crimes is their suspension on half-pay pending proceedings. Not so for Evarist Bartolo's Edward Caruana.
From The Times: "Until March 2013 (Caruana) was employed as a quantity surveyor at Industrial Projects and Services Ltd – another government entity – ended up earning more than €50,000 a year through his new contract as 'Head of Summer Projects' at FTS.
"While, according to the latest public sector schedule, a quantity surveyor is paid €22,000 a year, Mr Caruana was put on a basic salary of €34,000 and entitled to a raft of other fringe benefits boosting his financial package to over €50,000. These included an expenses-paid car, 150 litres of fuel a month, payment of mobile telephony expenses, a performance allowance, cash fringe benefits of €5,000 a year and disturbance allowances.
"In addition, the contract, signed by former FTS chairman Samuel Formosa, included a salary increase of 10 per cent every three years for an indefinite period, over and above the annual cost of living adjustment."
An automatic and indefinite yearly 10% increase on top of the statutory cost of living increase? Who negotiated this contract, Father Christmas?
Konrad Mizzi's and Keith Schembri's financial arrangements are not on their contracts. Up there in our own Olympus called Castille, the laws of animals do not reach.