A report yesterday on The Shift News revealed prime minister Joseph Muscat fainted while delivering a speech at an event on 14 October, 2017, hours before the assassination of Daphne Caruana Galizia.
From The Shift News: "The event held at Le Meridien hotel marked the 30th anniversary of a manufacturing company. Two independent eye witnesses who spoke to The Shift News confirmed Muscat fainted, adding 'he looked white as a sheet'."
A photograph of the event has now emerged. The photo shows Chris Cardona was also present at the same event.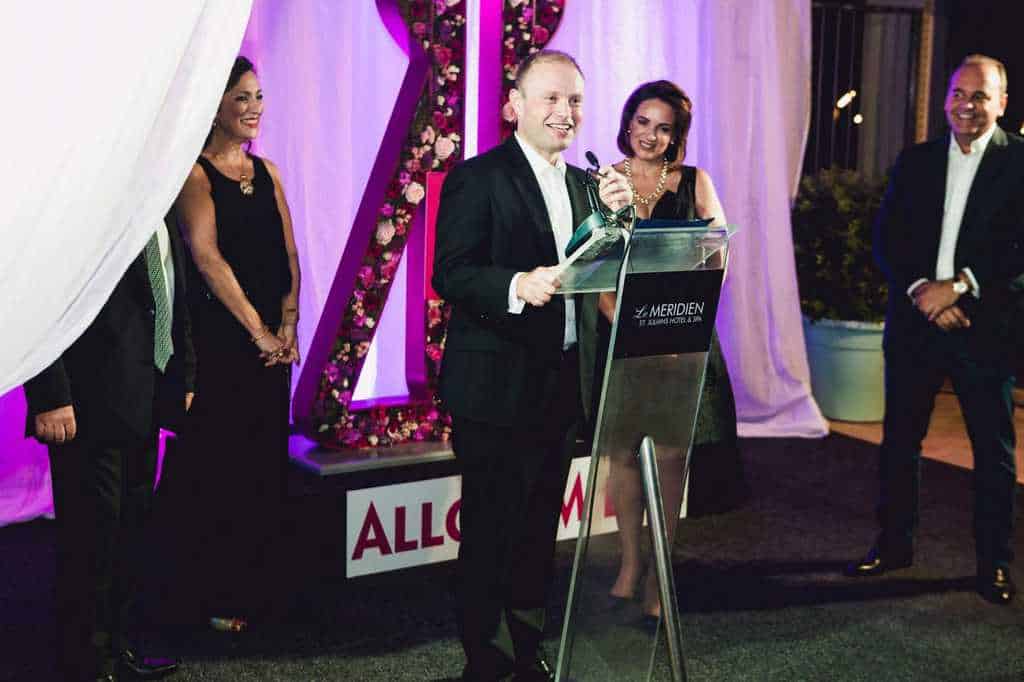 It should be underlined that the pallor of the prime minister at the time is not being assessed on the basis of this photo. A photograph may be over-exposed which may cause subjects appearing in it as brighter than they actually were.
However as The Shift News reported and as sources I have spoken to directly who were present confirmed to me, sources attest to the fact that on the day the prime minister was remarkably pale and fainted.
As The Shift News reported yesterday there had been no statement on the prime minister's ailment at the time in spite of the fact that apparently lesser ailments on other occasions had been reported in detailed government medical bulletins.