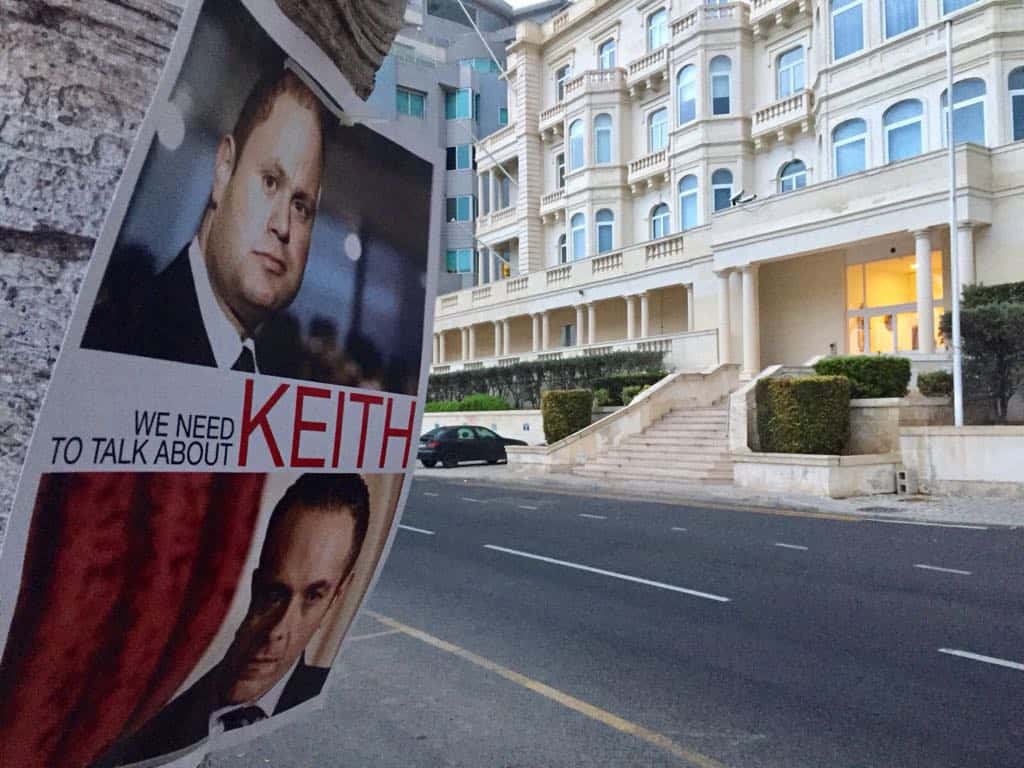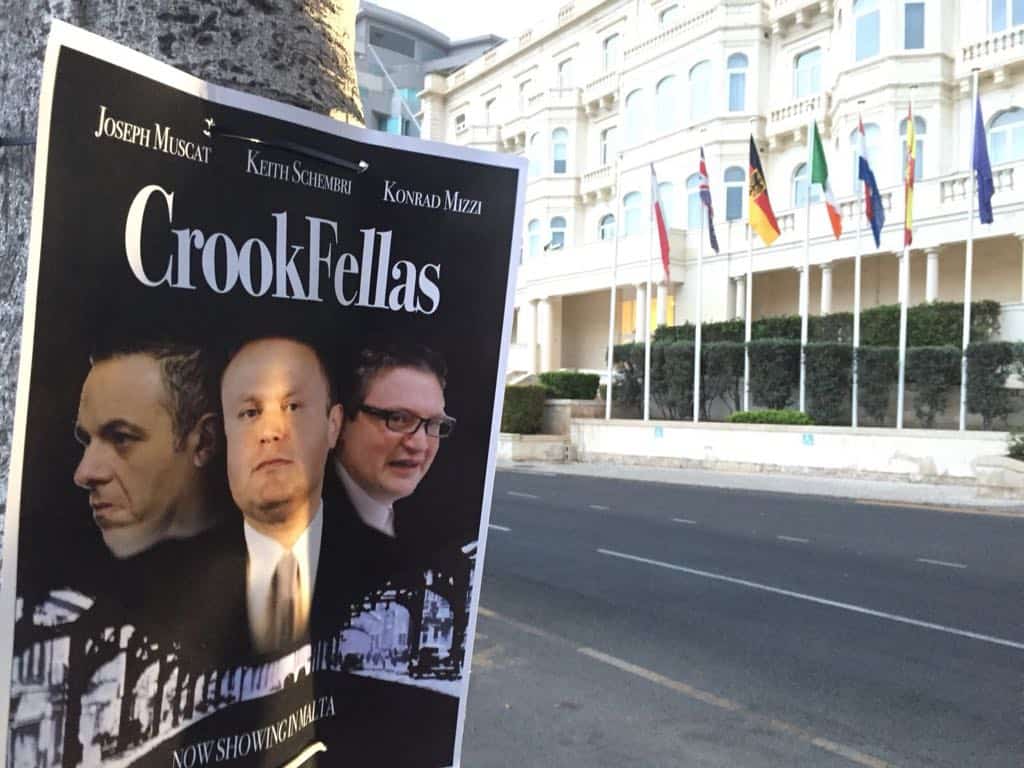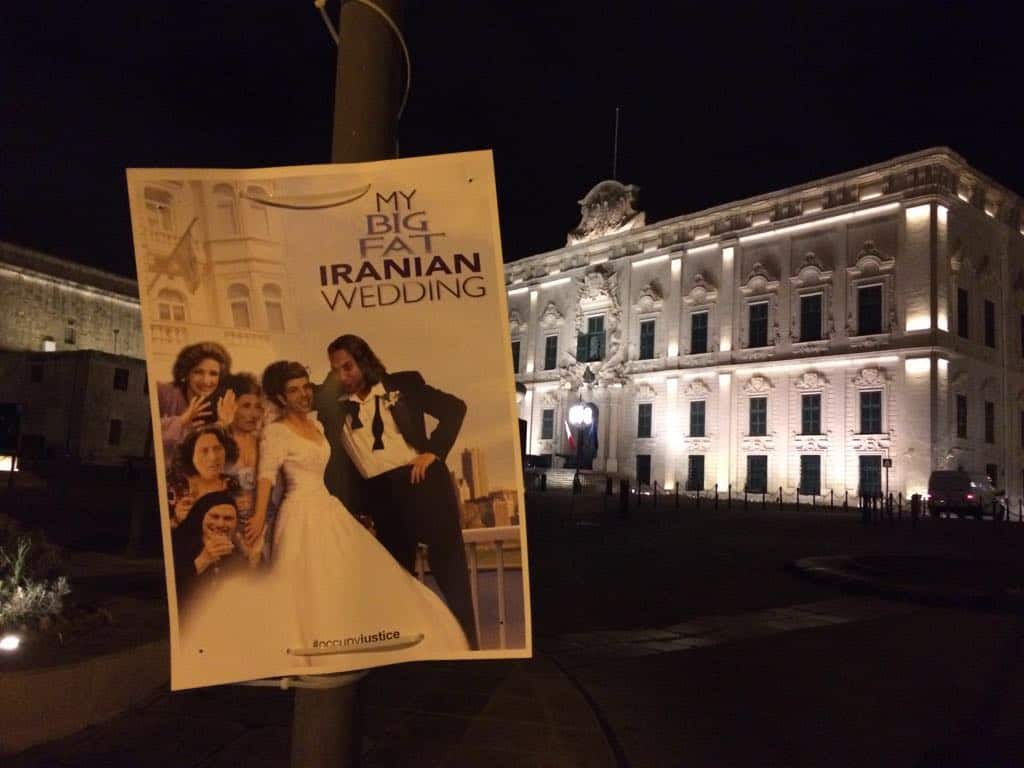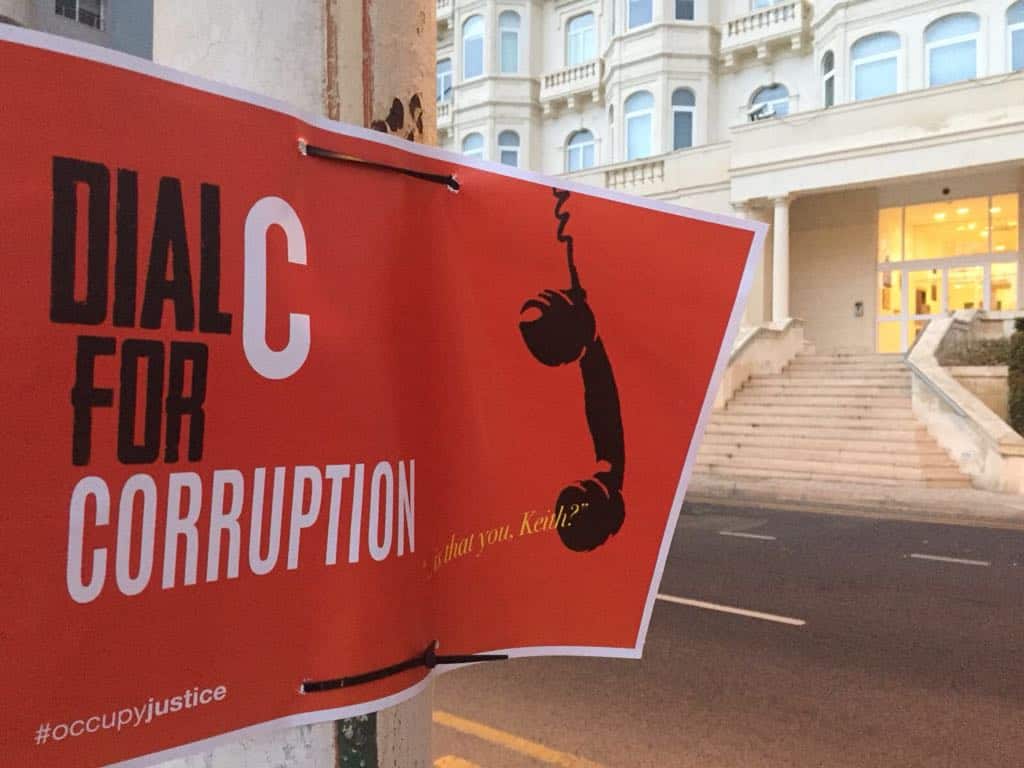 This is a statement issued this morning by #occupyjustice:
Prime Minister Joseph Muscat, his Chief of Staff Keith Schembri and Tourism Minister Konrad Mizzi graced Hollywood movie posters put up by activists in front of Castille in Valletta and Pilatus Bank in Ta' Xbiex, to mark six months since the assassination of the journalist Daphne Caruana Galizia .
The three men star in mock-movies such as The Greatest Salesman (a pun on The Greatest Showman); Crookfellas (Goodfellas); We need to talk about Keith (We need to talk about Kevin); Lord of the Lies (Lord of the Flies); Dial C for Corruption (Dial M for Murder); Fifty shades of Konrad (Fifty Shades of Gray); and My Big Fat Iranian Wedding (By Big Fat Greek Wedding).
The posters, which were hung on bollards and lampposts around Castille Square in front of the Prime Minister's office and in front of Whitehall mansions, seat of Pilatus bank, all carried the #occupyjustice tagline.
"The posters show exactly what we think of the despicable people who are running the country and they all highlight the ridiculous – and dangerous – state of rule of law in Malta," said #occupyjustice, an activist group led by women.
"Daphne Caruana Galizia was assassinated while uncovering shocking corruption stories. Six months on, we still have no clue as to who commissioned the killing and not a not one single person has assumed political responsibility for her assassination," they said, reiterating that they won't be silenced until justice was served.
Magisterial investigations were being conducted to look into the alleged criminal activities of the Prime Minister's wife, his chief of staff, and his top minister, said #occupyjustice, and yet the three of them still held office. "This is unthinkable in any democratic country."
 "We are utterly disgusted at the way the government actively promotes a culture of impunity instead of aspiring to block it. Yes they are Crookfellas and they attended the Big Fat Irianian Wedding," they said in reference to Prime Minister's and Mr Schembri's attendance at the wedding of alleged Iranian money launderer Ali Sadr, who was allowed to leave Malta despite corruption allegations and is now facing up to 125 years in prison in the US.
"We will keep on fighting to save our country from rotting its soul – we want our leaders to be of moral example to future generations. We are determined to fight for what is right, for justice and for a fair and equal society," #occupyjustice said.
 "This is our nation, this is our home, and we are the people. We expect better, we deserve better, we demand better."