Matthew Pace is one of Keith Schembri's bankers. He is one of the surviving directors of MFSP and has handled Keith Schembri's deposits from mysterious sources conveniently neglecting to ask questions on provenance and cleaning them through an amenable Bank of Valletta. Read more on that here.
He wasn't just rewarded  with prestige. He was also rewarded with opportunity. That's what passes for meritocracy in this country.
Matthew Pace has been a director on the Planning Authority Board since the early and heady days when Labour was first elected.
It's a nice place to be when you also co-own a real estate franchise if of course you are prepared, as Matthew Pace and his Labour family is, to ignore basic conflict of interest rules.
Together with Michael Bonello and Neil Carter, Matthew Pace owns the Swieqi Alliance, a franchise of Remax Properties that negotiates real estate for rent and purchase.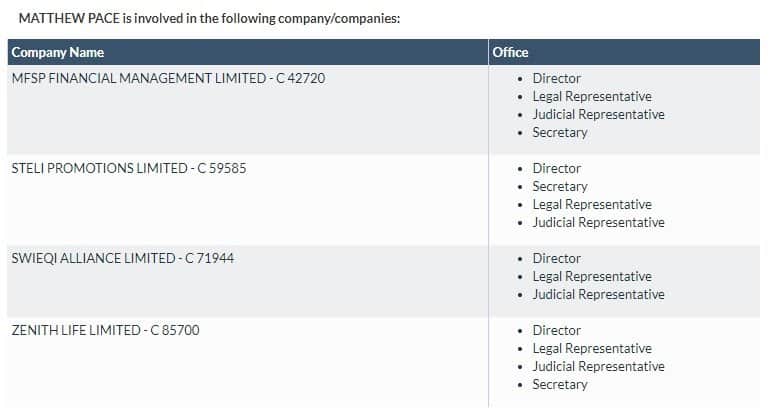 Clearly the real estate agency is driven by development which it wants more and more of to make more and more money. That is in direct contradiction with the Planning Authority's mission to ensure rationality in development and is supposed to manage and restrict the unbridled greed of the more is better philosophy that has gripped this country in our times.
But who can discuss conflicts of interest with Matthew Pace if his best client, Keith Schembri, is a businessman who has consistently arranged for his personal enrichment out of his Auberge de Castille office?