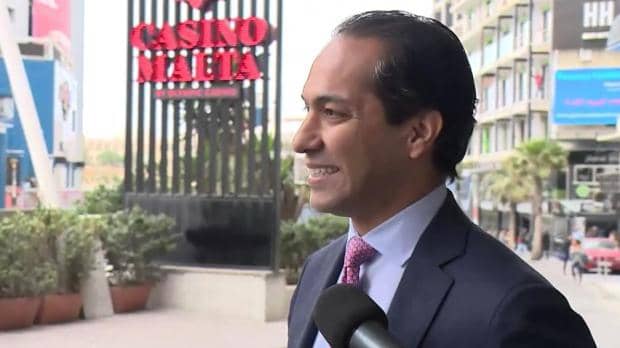 So something called Pilatus Holdings issued a statement saying David Casa should be stripped of his immunity as an MEP so they can sue the bejesus out of him.
Contrary to what some media reported in the press today Pilatus Holdings is not a bank. So no, there was no 'crossing of swords' between an MEP and a bank today. Pilatus Holdings is a vessel that used to run a bank, but that bank has been taken away from it and currently under the administration of a person appointed by the banking regulator.
Pilatus Holdings is not a bank. Pilatus Holdings is Ali Sadr Hasheminejad.
This insufferably arrogant crook who used the good name of our country to siphon millions illegally in and out of Iran; this goon who is restrained to the tristate area under a $38 million bail bond; this poor excuse for a banker that has caused our banks' credit rating to be knocked down and the consequential suffering so many businesses have and as yet still have to experience as a result of a damaged reputation: this guy wants to play black hat cowboy at the OK Corral and "challenge" David Casa to withdraw his parliamentary immunity.
This Ali Sadr, who sued Daphne Caruana Galizia for $40 million in Arizona because suing her in Malta would have given her the opportunity to defend herself and demonstrate to any reasonable court just how rotten he is, wants David Casa to renounce the only protection he has from such abuse.
This Ali Sadr, who sought to escape US enforcement flying out of Dulles having dodged the law for years and now would ruin family and friends should he step south of Delaware, dares to diminish the courage of Maria Efimova by calling her a fugitive.
This Ali Sadr, who sought to hide and bullied, threatened and sued to cover up the fact that he was a banker for the heirs to the Azerbaijan dictator, dares to quote the inquiry that confirmed just those facts as proof of his vindication.
I am going to use some of the rhetoric that is habitually shoved at David Casa. They are traitors to this country those who take the side of an indicted bank fraudster and sanction-dodger from Iran, who caused so much harm to the reputation of this country, against an MEP elected from amongst us and fights to protect it.
And no, Ali Sadr, the racist card won't work on me. I know you're reading this. I am not conditioned by prejudice because you're not Maltese. I'm not conditioned by prejudice because you are Iranian.
If anything you are conditioned by prejudice about being Iranian. You went about creating fake identities and pay for banana citizenships to cover up the fact that you're Iranian. You made a career out of fooling people into thinking the money you were sloshing about was not Iranian. As you whimpered to the US courts earlier this year, in the United States, you would face more than a century of prison if you were convicted, but in Iran itself, you would hang for the same crimes.
This is why you prefer Malta that, run by crooks you have helped hide their crimes, licensed you, covered up for you, toasted you at your wedding and while you're in jail took care to protect your wealth for you and help you bully witnesses that could cause you further trouble.
Sometimes your alliances, your wealth, your friendships feel like more than we can do anything about. Today you reminded us it would annoy you very much if we ensured David Casa stayed on as MEP. It's comforting to know there's something we can do to make you unhappy.