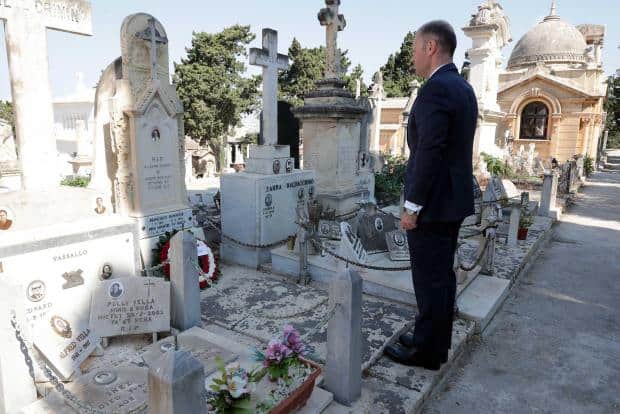 Joseph Muscat visited the tomb of Francesco Buhagiar a predecessor of his in office who has been dead for 84 years.
Nice little ceremony. 
The photographer had enough of an angle to picture the prime minister standing in front of the tomb but, oddly the prime minister stood on it to pay his respects. Quite the opposite of respectful.
Is he just oblivious of basic manners or even this was a good occasion for a little power play?