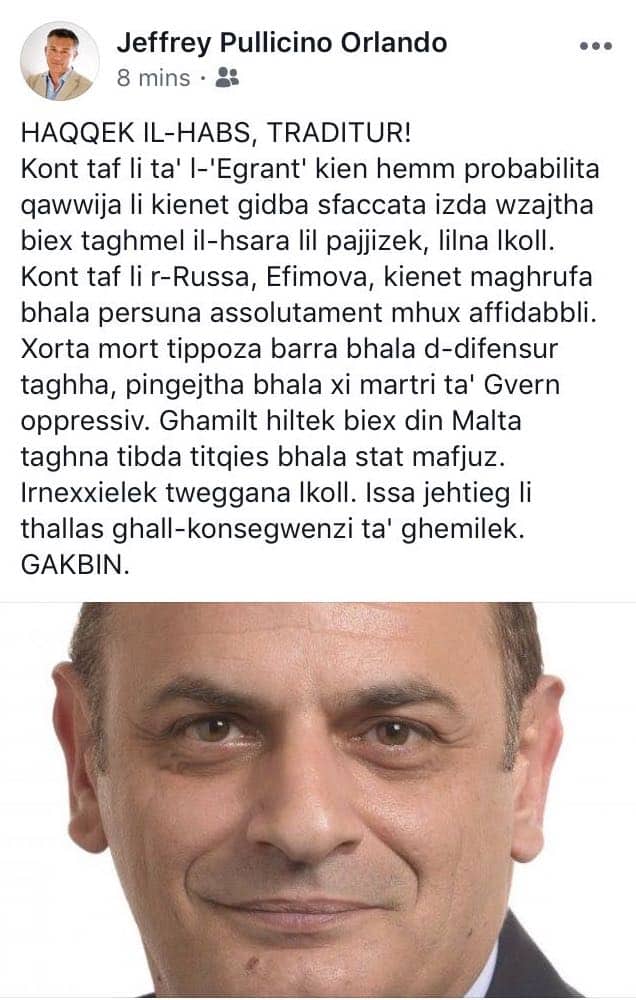 This Facebook post by Jeffrey Pullicino Orlando is remarkable. Firstly, of course, it relies on the idea that every time people go to bed, they wake up the next morning like goldfish, with no memory.
Jeffrey Pullicino Orlando accused David Casa of treachery and of knowingly speaking untruths to harm those around him. Perhaps, for the goldfish, a short Jeffrey Pullicino Orlando bio is in order.
In the early 1990s, Jeffrey was a PN MP who eyed Qrendi, the town of Marlene Pullicino (at the time his wife), for his electoral plans. He set to harm Ninu Zammit, then the local PN grandee, by campaigning against plans to use quarries near the megalithic temples outside that town as a temporary landfill.
For that, he was crowned by some gullible, misguided environmentalists, as Green Politician of the Year.
Basking in that glory, he was accused by the Opposition leader, MLP chief Alfred Sant, of planning to convert a pristine valley into a concreted outdoor disco. That was the 2008 electoral campaign. Jeffrey went all over TV denying the accusation forcefully and crying on TV. His colleagues backed him up until on elections eve they found Jeffrey had been lying to them and the whole country.
It was too late for Labour to win that election on the back of this and Jeffrey Pullicino Orlando, on election day still believed to be a martyr by many PN voters, shot to Parliament in a record electoral performance.
By the time Parliament reconvened, the secret was well and truly out. He was now sitting on the one seat that amounted to Lawrence Gonzi's majority in Parliament with no friends. He did find however that he could use his seat to trade influence and found he could auction his loyalties between Labour and the PN.
Lawrence Gonzi made him chief of the science council. Joseph Muscat saw that and raised his offer by promising Jeffrey prominence in the new Labour 'movement'. So Jeffrey spent four years, later joined by others, sabotaging Lawrence Gonzi's government as it limped through its term.
Note the insult Jeffrey throws at David Casa: "Ġakbin". A little background on that term. It's a local corruption of Jacobin, a reference to the radical party that governed during the reign of terror in the early 1790s in revolutionary France. In Malta, it was used to refer generically to Francophiles (not necessarily the guillotine trigger happy radicals of the Rue Saint Honore').
The term generally means today 'traitor', 'fifth columnist' or 'backstabber'.
It is a remarkable case of Freudian projection coming from Jeffrey Pullicino Orlando.
But I'm not one to sit with a notebook while someone like Jeffrey leans on a couch and tells me about that morning when he was four years old, and he got trapped in the closet when playing with his mother's shoes.
Jeffrey wrote that post because he wants to hurt David Casa, one would hope metaphorically speaking. He repeats the lie that Maria Efimova enjoyed some form of reputation "in her country" before she came here which is one of the standard lies that competes with the other lie that she is an agent of the Russian state. But Maria is not Jeffrey's target. David Casa is.
As other people he perceived to have been his enemies were before. Remember this?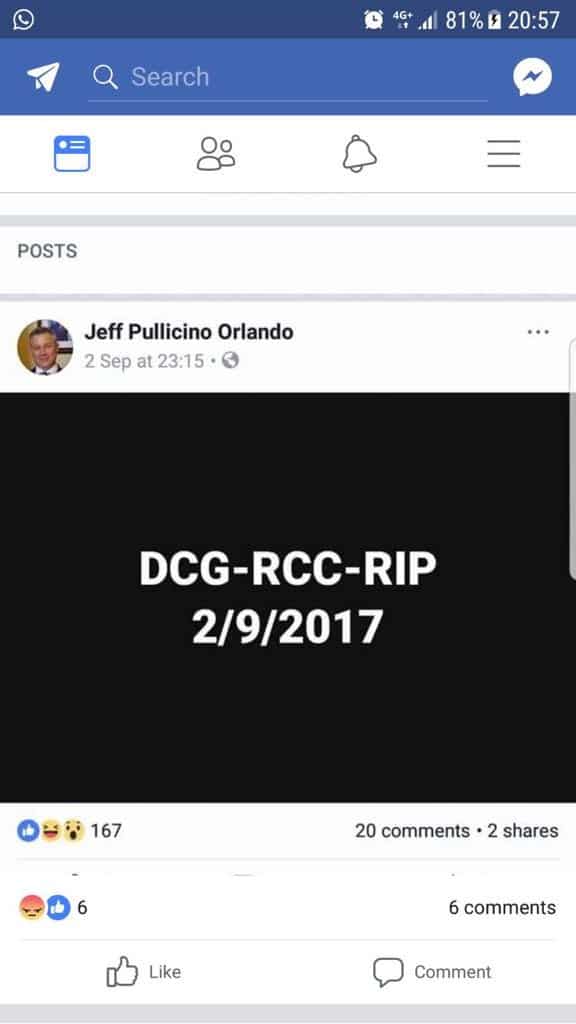 Not that this is something we had not so starkly found out when Daphne Caruana Galizia was terminated, but this is becoming a very dangerous place to live in if you're branded by the regime and its henchmen as an enemy of the state or of course 'Ġakbin'.