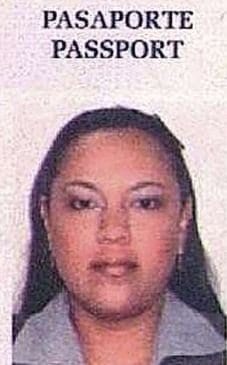 Jaqueline Alexander, whose response to a request from Aaron Bugeja's inquiry into the ownership of Egrant, has been relied upon to disprove the validity of documents suggesting Michelle Muscat owned the secret Panama company, in 2015 signed a Power of Attorney in favour of a man who had at the time been dead almost two years.
This episode was revealed by the Panama Papers and concerns Brazilian tycoon Henri Maksoud who died in 2014 aged 85 but is shown as alive and well in Mossack Fonseca's records in 2015. Mossack Fonseca registered Panama company Rasway Corp, of which Jaqueline Alexander was the director, for Henri Maksoud.
When he died, Henri Maksoud is believed to have left his heirs an estate of about €115 million.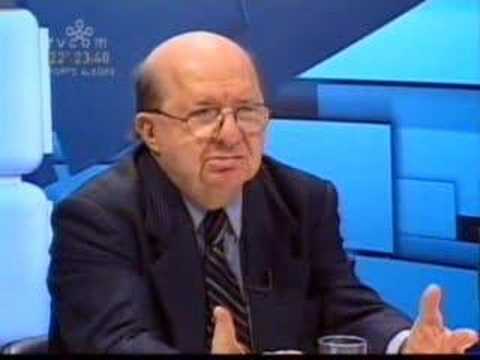 Henri Maksoud however also left hefty labour debts and a huge creditors list which dampened the value of the inheritance he left his two children — Roberto and Claudio — and his second wife and grandson.
Rasway Corp was created by Mossack Fonseca in Panama. Its owner is not identified in the company documents because the company is owned by the bearer of the share certificate. But to run the company its owner needs a power of attorney signed by the Mossack Fonseca director running the company for him.
Mossack Fonseca's first power of attorney for Maksoud to administer Rasway and its assets was issued in 2007 and valid for three years. It was renewed in 2010 for a further five years. When it expired on September 11th, 2015, Maksoud was no longer alive.
However, Jaqueline Alexander on 11th September 2015, granted a dead man a power of attorney to run a company, deal with banks and creditors, dispose and trade its assets and stock and continue to fool anyone dealing with the company he was still alive.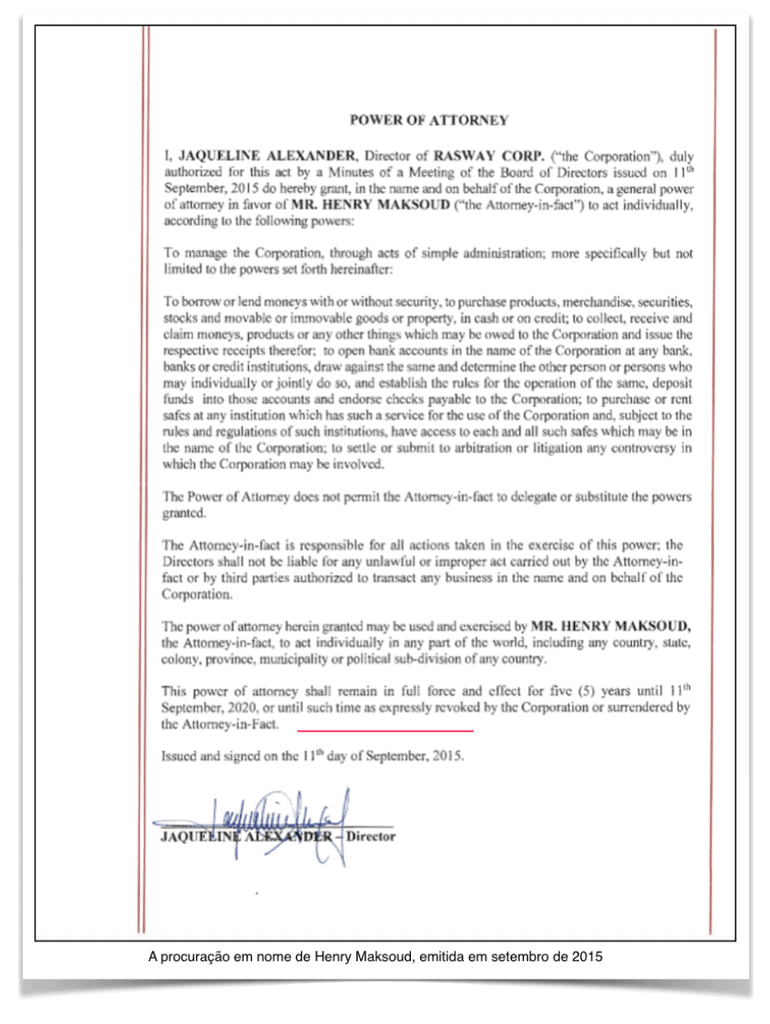 The Aaron Bugeja inquiry pitted the credibility of Jaqueline Alexander against documentation allegedly bearing her signature and allegedly showing Michelle Muscat owned a Panama company set up by Mossack Fonseca. The inquiry conclusions have relied on Jaqueline Alexander's credibility.
The story of Henri Maksoud and how Jaqueline Alexander resurrected him was investigated by journalists Fernando Rodrigues, André Shalders, Mateus Netzel and Douglas Pereira (from Brazilian web content service UOL ), Diego Vega and Mauro Tagliaferri (from Sao Paulo TV station RedeTV!) and José Roberto de Toledo , Daniel Bramatti , Rodrigo Burgarelli , Guilherme Jardim Duarte and Isabela Bonfim (of Brazil newspaper O Estado de S. Paulo ).