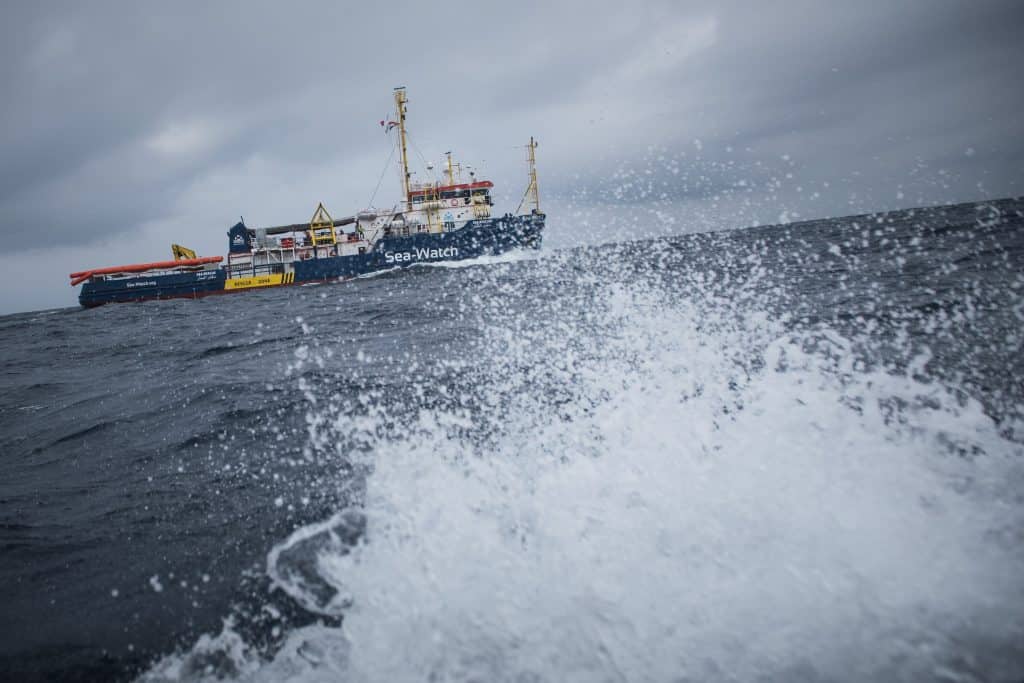 If you think you're cold right now, you should try to imagine what it's like at sea. Thirty-two children, women and men, saved from drowning out at sea, have been stuck on the boat that saved them since before you bought your turkey. They're just over our horizon, stuck there because no government in Europe would let them in.
And while no one volunteers to receive them, no harbour, near or far, would let them seek shelter in their harbour and put them somewhere warm until they move on.
Sea-Watch, that has saved these souls from drowning, has secured the support of several European cities that have told their government they would be happy to receive them. But their national governments' sense of realpolitik does not allow them to let these people in.
From a Sea-Watch statement earlier today: We are "doing, once again, what European authorities and governments are still unwilling to do: helping those at sea who make every effort, and risk their lives doing so, to alleviate the suffering of people, including very young children, who are traumatised by the hell of Libyan prisons and arbitrary violence and now face the very real risk of death at sea. What we are doing is a direct response to European policies that actively close legal passage for those who are displaced and seek refuge. It is a direct response to a European society that tolerates the violation of fundamental human rights, which is endangering the societal values Europe is built upon."
Have a heart.