The author, Annika Palome, is a freelance journalist and a Master in International Law, currently doing a post-graduate degree in International Cooperation and Development Sciences.
This is the first in a three-part series.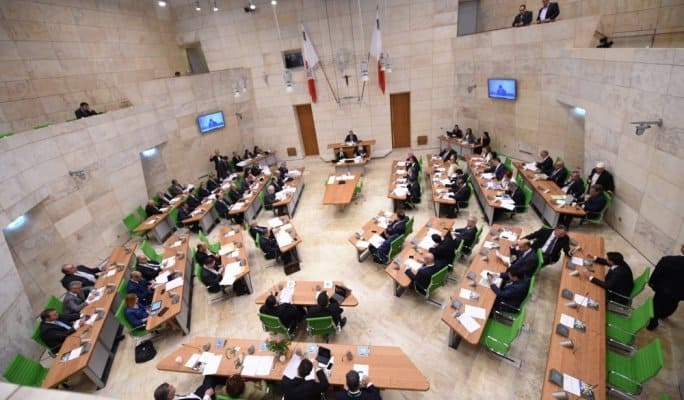 When Western Europeans talk of an authoritarian regime, they would usually refer to communist or fascist states such as North Korea, China or Cuba. But the road from democracy to authoritarianism is much more conceivable than we would think; it does not require an overthrow of the government, revolution, or coup d'état. All that is needed is what is happening in Malta right now.
Reality is, that authoritarianism and democracy are not functioning in isolation from each other. It is possible for democracies to possess authoritarian elements and for authoritarian regimes to posses democratic elements. Ironically some of the worst autocracies in the world today, perceive themselves as 'democracies'.
The most basic minimal requirements for a democracy are free elections, suffrage, and civil liberties (Robert Dahl). The argument often used by autocracies in defense of democracy, is that "the government must be legitimate because it was selected by democratic elections". But this is not sufficient as even authoritarian regimes hold elections.
In fact autocrats use elections to stabilize and reinforce their regimes. The sad paradox of the transitioning from democracy to authoritarianism is that aspiring autocrats use the very same institutions of democracy, slowly, subtly, and totally legally, to kill it.
Malta's prime minister Joseph Muscat called a snap election in the face of accusations of corruption in June 2017. Despite many raised eyebrows, it enabled him to strengthen the image of a fully democratic state as well as try to establish legitimacy both domestically and in the eyes of the world.
Although Muscat won the election, the plan to clean Malta's reputation failed terribly when Daphne Caruana Galizia, the journalist who had written about the corruption allegations, was murdered by a car bomb only four months later. This lead Malta, literally overnight, scoring its steepest decline yet in the Democracy Index published by The Economist. Although Malta retained its position as a full democracy on the 17th place (between Uruguay and Mauritius), it brought the island only 2 places away from "flawed democracy" status. In 2018, Malta fell yet another place to the 18th place, yet in the local newspapers it was celebrated as a "proof of a functioning democracy". 
Transparency International, a global coalition against corruption, highlighted further concerns about the Mediterranean island in its Corruption Perceptions Index. It stated that Malta's golden visa program which generated an income of €277 million between 2016-2017, poses a major corruption risk. Other issues mentioned were Malta's links to Azerbaijan's ruling elite, and the Malta-incorporated Pilatus bank (chairman of which was imprisoned in the U.S. in 2018 and is facing 125 years in prison for money laundering), which demonstrated lack of financial transparency.  The report pointed out "notable integrity challenges in procurement irregularities in Malta, unresolved conflicts of interest among serving government ministers and the revolving door between the island's close-knit political and business class". Malta was highlighted as the only country in the EU to still have a sitting minister named in the Panama papers.
Democracies are not permanent. History has shown democratic states transitioning to authoritarianism or fascism with relative ease and subtlety, for instance, Italy under Mussolini and Germany with Hitler. Worryingly we are now seeing new signs of a rise of authoritarianism in Europe. In June 2018, the UN Human Rights Office warned about the erosion of democracy in some EU countries, including in Malta where concerns were about backsliding on human rights and rule of law. 
Democracies must be protected and political leaders must be committed to democracy. Institutions alone are no safeguards to democracy.  Just because a government was elected by elections and is therefore 'legal' does not make it automatically legitimate. Good governance is a prerequisite for a democracy. According to the UN Human Rights Office of the High Commission (OHCHR) good governance includes transparency, responsibility, accountability, full respect for human rights as well as rule of law, essentially free of abuse and corruption.  If a state fails to provide these, its democracy could be in danger. 
The series continues tomorrow.