I am reproducing Lovin Malta's statement from their website in its entirety here, with their permission. You can read the original on their own page here.

I do so because I think this is the appropriate response from independent media confronted by political parties seeking to slip away from accountability by shooting the messenger.
There is no reason to think Lovin Malta's motivation is the service of the Labour Party. If I agreed with everything they wrote, there would be no reason for my own website. But that's no reason to assume there's some nefarious partisan agenda behind what they write.
Come to think of it, suggesting The Shift News or this website function at the service and for the benefit of Joseph Muscat should have you in a corner in fits of laughter if it weren't just another indication of Adrian Delia's state of mind.
In any case, I spent the past year explaining to whoever was willing to listen that Daphne Caruana Galizia was always placed in boxes because political parties had no idea what to make of independent journalism. The Labour Party had been guilty of this for decades before the PN caught up in earnest halfway through 2017.
Now that she's gone we're all being called biċċa blogger that the PN must go to war with.
Let me then stand by Lovin Malta in their response.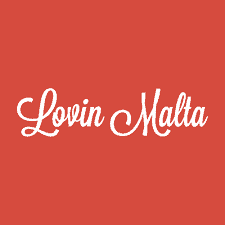 The leader of the Opposition yesterday declared in no uncertain terms that the people behind Lovin Malta are part of a "clear conspiracy" against him and in "an alliance" with the Labour government "to keep it in power".
These claims are untrue, libellous and damaging to everyone at Lovin Malta, a young media startup which depends on its reputation as being fiercely independent and objective, especially when it comes to politics. Adrian Delia's comments are particularly libellous to the people responsible for Lovin Malta's political content, namely political editor Tim Diacono and founder Chris Peregin.
Contrary to Delia's claims, Lovin Malta is independently owned, and forms part of no alliance to keep anyone in power, much less the Labour government which our journalists have scrutinised strongly and demonstrably since our inception.
Lovin Malta will not sit back and let its reputation be carelessly tarnished by the leader of the Opposition, who is ironically himself suing this same media organisation for publishing a factual report, written in good faith, that provided the public with a clear and accurate picture of the sentiment within his party.
Comments like those made by Adrian Delia cast doubt and aspersions against the free press. No wonder so many members of the public are not sure whether they trust the media anymore. How can they, when their political leaders use positions of authority to constantly harm the reputations of journalists who dare to be objective brokers of the truth?
For too long have Malta's libel laws been used to bully the press into silence and submission, while politicians get away with using their substantial platforms to undermine the work and credibility of honest journalists.
For these reasons, Lovin Malta is requesting for this right of reply to be published/broadcast on Net News, Net FM, and il-Mument, with the same prominence as the Opposition leader's speech. We are also kindly requesting coverage from all other media organisations who published Delia's comments, as was their right and duty to do so, but which still helped reinforce the idea that there is a media conspiracy against Delia.
Failure to publish this right of reply and a retraction of the false claims made, may result in further actions against both Adrian Delia as well as the Nationalist Party's media organisations.
Let this also be a demonstration of how this process should work: starting with a right of reply before exploring other available options.