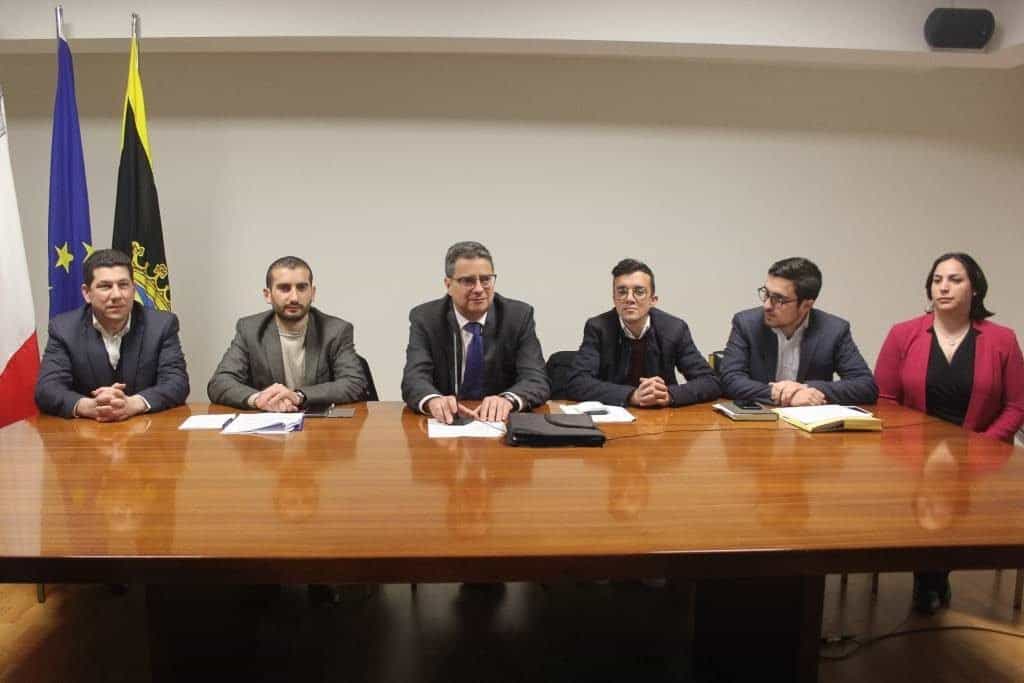 Though not quite the ANC youth wing, the MŻPN seems to be flexing its muscles.
Occupy Justice posted yesterday on their Twitter account one of their biting series "True Warriors" that highlights massive gaps in positions that an Opposition party would normally be expected to take.
A post yesterday by Occupy Justice reminded the PN leadership it had made no effort to defend The Shift News while it was under a major DDoS attack even as it was publishing a series of revelations on corruption in the hospital privatisation deals.
The OJ tweet said "Perhaps, y'all too busy leaning on your Party members to endorse PN leadership."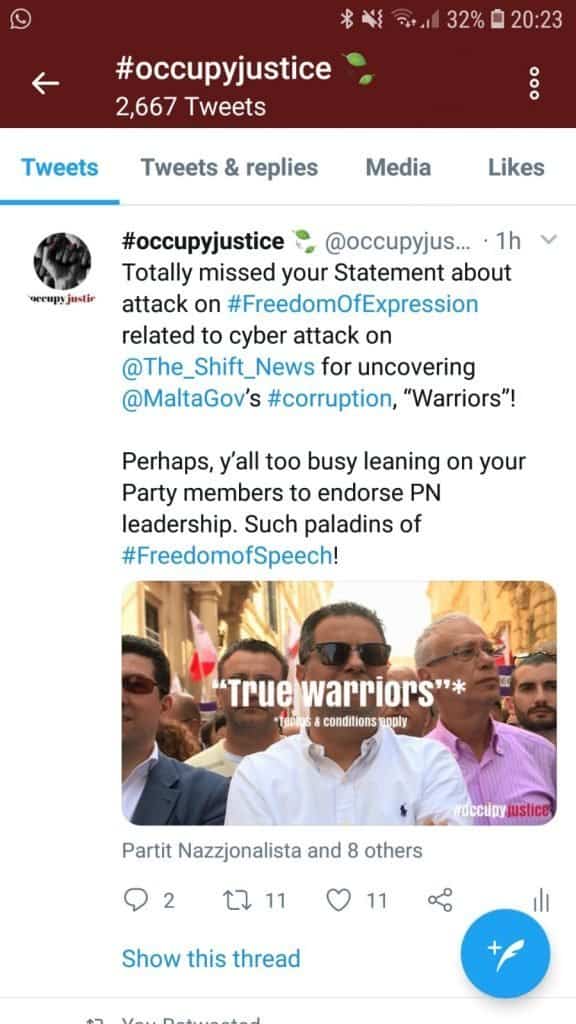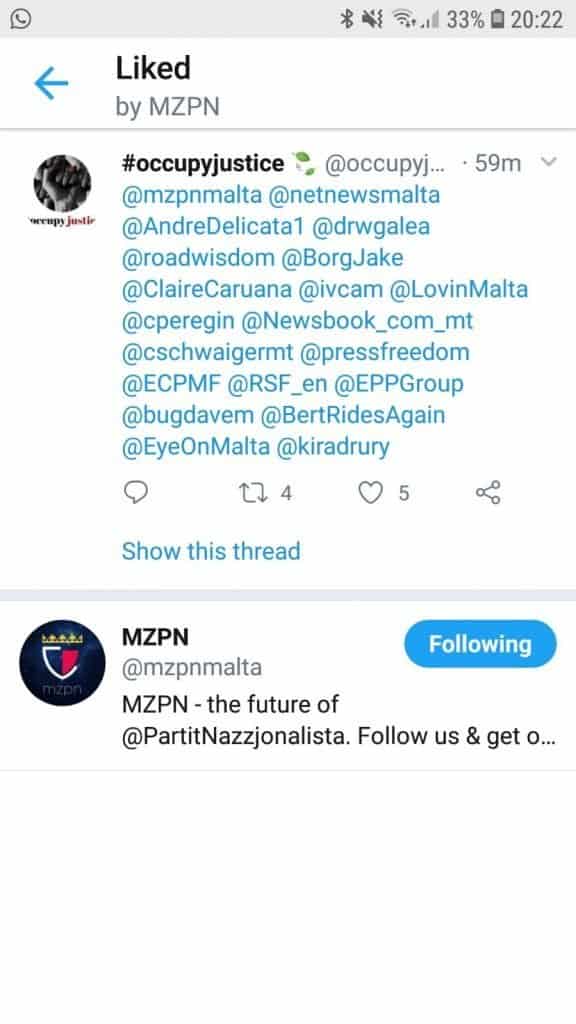 That may have been the line that tempted MŻPN's official twitter account to endorse Occupy Justice's tweet. MŻPN is one of the branches of the party that is resisting pressure to approve an adulating endorsement of Adrian Delia as party leader. Other party branches have done so claiming they have approved Soviet-era style motions of support "unanimously and spontaneously".
The statements issued by the other branches of the party had a standard wording which branded any and all criticism towards Adrian Delia as "lies" and condemned as such, whilst reiterating full trust in the party leader.
A source at the MŻPN told this website that a meeting of the MŻPN committee yesterday decided not to make a statement similar to the ones made by other branches of the party as "we cannot be asked to have a position on something we have no answers to but still have lots of questions".