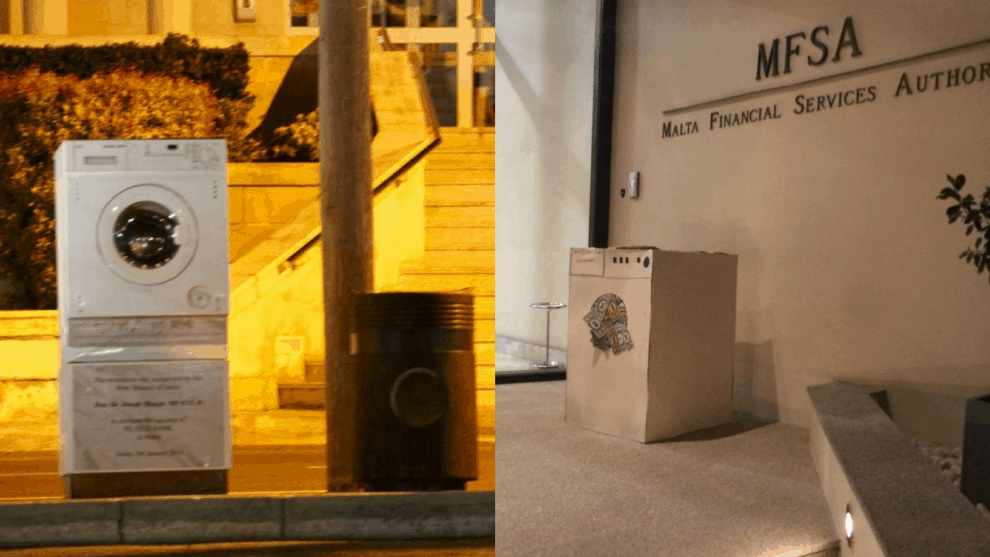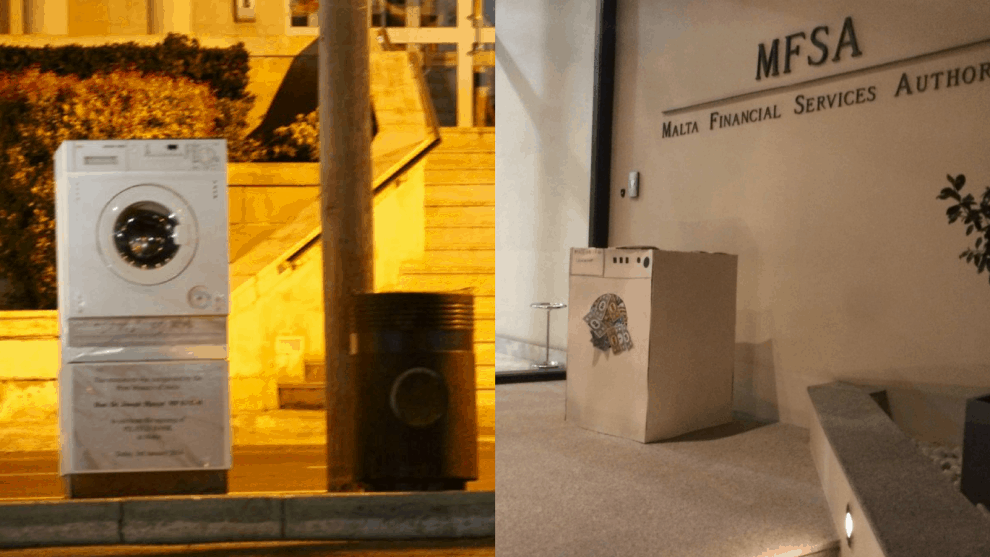 For the first time 'sources' in the investigation of Satabank have actually said something about what they found and why the freezing of the bank's transaction was justified. The sources say it's bad. Very, very bad. Satabank handled transactions worth billions of euro that are "suspicious". That's bureaucrat-speak for 'we know it's criminal money but we're damned if we know how to prove that'.
There are dozens of inadequacies that continue to emerge from this story and they can't all be pinned on Christo Georgiev, the owner of the bank.
He was licensed in Malta when the Luxembourg financial investigators already had a dossier on him that would have landed him into trouble if he stayed there. Either that investigation did not make it to the due diligence here in Malta or it was ignored. Either way there's a problem. The first a failure in cooperation between European authorities perhaps more keen to take business from each other than to fight crime alongside each other. The second a wilful collaboration with a suspected criminal.
He ran his business for four years apparently — according to The Sunday Times's sources — transacting millions without giving any account of provenance and due diligence. He's in the wrong. But the regulator needed four years to realise this was happening. That only begs the question on what is happening in other banks licensed with the same quality of initial due diligence that Satabank was.
The sources also say Satabank's servers were not in Malta and the regulators only realised this after the bank was raided. This is a massive, massive, massive administrative oversight. Servers are physical things. It is entirely possible to physically check compliance with this rule.
If our periodic regulatory checks and enforcement processes are this unreliable one has to wonder what's going on in the gaming industry or the financial industry.
One doesn't wonder for long. The mystery is usually uncovered when the authorities of other countries take action. On Saturday, Ivan Martin (who reported what sources at Satabank told him) also reported that a Sicilian court seized €6 million from Malta-based gaming firms.
The day before Jacob Borg reported that an insurance mogul who set up shop in Malta in 2014 is reportedly being investigated by the FBI for alleged offences that could include financial crimes.
Where does it end?
There's a deeper issue here. The authorities realise they're not on top of this situation. There's no crime free country in the world and if you're a jurisdiction that specialises in banking, gaming and financial services you're going to have banking, gaming and financial crimes. That's clear.
It's not like you can't do anything about that. You get regulators that prevent or at least minimise these crimes, and law enforcement agencies that clamp down on them when they occur.
What do we get instead? We get Edward Scicluna flying around to promote the sale of passports and close to no results in regulating the sector and enforcing laws. That's out of a combination of lack of political will, corruption, incompetence and sheer, unadulterated greed.
Why do we need to get information on the findings at Satabank from 'sources'? Why aren't we being formally informed of the shortfalls that have been found? And why is it that when it is clear that there have been regulatory shortfalls, we do not know of any authority that is investigating the regulator so we can learn lessons from that as well?
Why is there no judicial inquiry going on into what happened at Satabank? Why is there no parliamentary inquiry into what happened at the MFSA, the FIAU and the Police? Why is no one called to answer why this "incredible mess", as the 'sources' described it, came to be and was allowed to fester so long?
How does one dispel the suspicion this is happening in many other Maltese banks and businesses if we are not seeing an examination of how it was this was allowed to happen in this case?