This was sent in by a reader: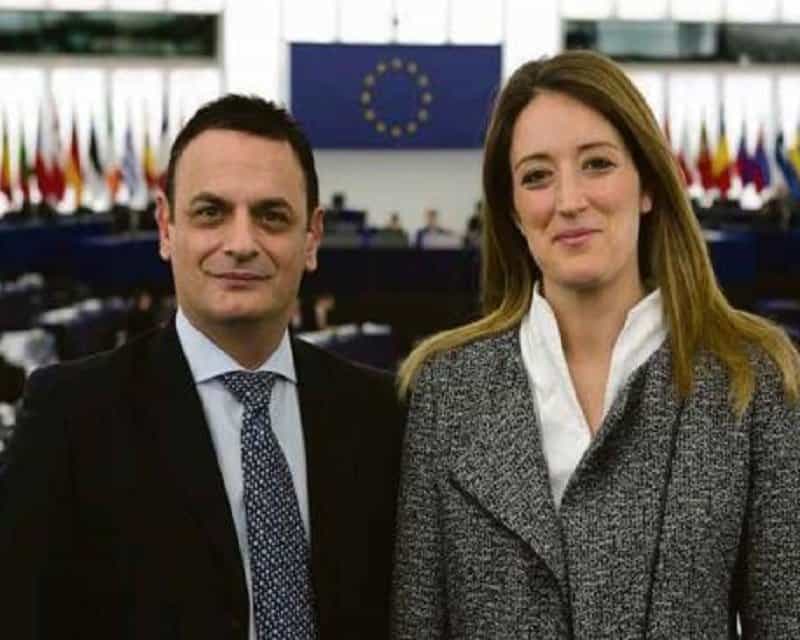 Dear Manuel,
This is a letter from an avid reader of your blog who would like to remain anonymous . First of all, I would like to express my gratitude and appreciation for all your efforts in advocating good governance.
That Labour will retain four seats is a foregone conclusion. For them however , the complete victory is the elimination of the two MEPs who took up the cause since Daphne Caruana Galizia, mostly David Casa but also Roberta Metsola. From the recent polls,  it looks like their aggressive anti-Casa defamation campaign has finally pushed David out of the running. Labour have now turned their propaganda guns against Roberta.
The Nationalists have collectively stumbled from one self-inflicted mess to another. The ultimate mess-in-the-making  is  the behaviour of the Daphne-loyal  supporters  who are planning to either abstain or vote for independent candidates. Nothing would please Labour more.
If these disillusioned supporters carry through with those intentions, they unwittingly  become pawns in the hands of the Labour's Leviathan.
Putting it bluntly, they become Labour's willing executioners of the remaining viable remnant of the Opposition.  Their emotional approach will remove the only two MEPs who stood up (without their own party's support) to Labour's lust for absolute power. It is imperative to mobilise these disgruntled voters (who altogether account for at least half of the Nationalist vote) in favour of the two MEPs who were loyal to Daphne's cause. If Daphne were still with us, she would publicly root for their election as she would have undoubtedly admired their courageous, relentless anti- corruption drive in the European Parliament in contrast with the local Parliament where the Nationalist party has been an abject failure.
It is still not too late to mount a last challenge in the electoral  strategy. Influential and respected figures like yourself, Caroline Muscat, Rainer Fsadni  and retired Nationalist politicians  must follow in Lawrence Gonzi's footsteps and publicly voice their unequivocal support for these two MEPs, as should the anti corruption NGOs, Repubblika, Il-Kenniesa,Occupy Justice, Reżistenza etc.
The cherry on the cake would be if the Caruana Galizia family could  issue public statements to that effect as well.
This sizable class of voters are craving for decisive leadership and this collective rallying cry could undermine Labour's strategy. Labour's massive well-oiled electoral campaign both within their own camp and ominously within the Nationalist camp is effective in contrast to the Nationalist's Party's incoherent one. This is where inspirational people like you, Manuel,  step in to help turn the tide.
To prevent Labour from winning a fifth, or possibly even, a sixth seat, it is essential that votes from the third preference onwards are allocated to the other Nationalist candidates. This would avert the perfect treble victory for Labour.
The priority for Labour at this stage is the elimination of David Casa and Roberta Metsola as they have already done with Simon Busuttil, Daphne and the Nationalist Opposition.  That way, with the anti-corruption crusade almost completely neutralised by the cutting out of these four stalwarts, Labour will finally concentrate solely on Jason Azzopardi.
All that the traditional Nationalist supporters wish for is to demonstrate their anger at Delia's political strategy of appeasement and complicity. What better way can we do that other than ensuring the election of the only two MEPs who have not toed Delia's line?
All the other MEP hopefuls have never uttered one word on corruption and never will, even if elected. Remember David Casa was the founder of the IVA movement that campaigned against fierce Labour opposition to admit Malta in the EU. He deserves our gratitude.
Electing candidates of his ilk would have the twofold effect of sending the desired message of no confidence in Delia's faction and of defying Labour by hitting both factions where it hurts. A sweet victory snatch from  the jaws of the inevitable crushing defeat!