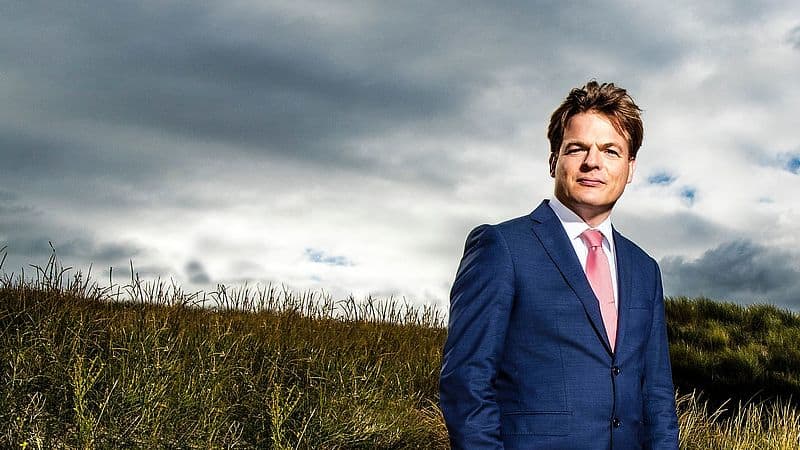 Joseph Muscat's henchmen are getting ready for a battle in Strasbourg over the findings of an inquiry required by the Parliamentary Assembly of the Council of Europe in the aftermath of the killing of Daphne Caruana Galizia.
The battle has been ongoing for some time and since Strasbourg is not foremost on people's mind people tend to think of that front as a stop over on wine tasting holidays rather than as the field of political battle for Malta's democratic soul.
Let's trace back the events leading to this point.
In January 2018, some two months after Daphne Caruana Galizia was killed, 114 members of parliaments from across all of Europe and across all political groupings signed a motion for a resolution of the parliamentary assembly of the Council of Europe demanding international monitoring of the investigations after the killing of Daphne Caruana Galizia.
The first signature on that motion belonged to Pieter Omtzigt who is a Dutch MP from the European People's Party. But on this link you can see the list of the signatories. They are from practically every country in Europe and certainly from every political grouping, many of them from the Socialist group that Malta's Labour Party belongs to.
The motion was echoing earlier remarks in the European Parliament just down the road that said that the international community had to monitor the investigations in Malta. But this Council of Europe motion was signed fresh after the arrests of Alfred Degiorgio and his three-man gang of assassins. They clearly weren't impressed with our government's assurances that this case was closed.
Now, after so many months, we can appreciate the foresight of these MPs. The investigations in Malta have still got us nowhere and that's with the international monitoring. Imagine without it.
A few days after that motion Pieter Omtizgt asked the governments of 47 member states of the Council of Europe if they would ask the Maltese government for an explanation on why the police failed to investigated money laundering by government officials and why they failed to protect Daphne Caruana Galizia.
The 47 governments asked the Maltese government to brief them and they then replied in April 2018. They did not criticise Malta for the police investigation and the government celebrated this as some form of final victory. Of course the 47 include countries (like Russia, Turkey, Azerbaijan) that would not want to be asked in turn about their own democratic behaviours.
Contrary to what the government expected, the matter did not end there. Governments scratch each other's backs but that is why the Council of Europe's highest body is not made of Ministers but of MPs from all parties of all of Europe.
That body had still many outstanding questions and they gave Pieter Omtzigt the job of coming to Malta to ask those questions on their behalf.
In September 2018 Labour understood this was not going to end well. Joseph Muscat's chief delegate in Strasbourg is his former Minister Manuel Mallia who tried to push the Council of Europe to withdraw Pieter Omtzigt's mandate. The other Parliamentarians would have none of this. The job needed doing.
This was the first time the Council of Europe was going to send a rapporteur to look into the murder of a journalist outside Russia. It had only been done twice before, both Russian cases. Daphne Caruana Galizia was killed in Malta and it looked like the government didn't want to know who did it. So this report had to happen.
Pieter Omtzigt unearthed more than corruption. In October 2018, having survived Manuel Mallia's botched coup, Pieter Omtzigt persuaded the Council of Europe, over Stefan Zrinzo Azzopardi's (Muscat henchman number two) vehement objections, to bring the Venice Commission into the picture.
When their attempts to block that motion failed, Owen Bonnici rushed to say the arrival of the Venice Commission was his idea.
Pieter Omtizgt's inquiry continued. Part of that was a hearing last April where Owen Bonnici and Peter Grech were invited to give their points of view. It was a humiliating train wreck. Not for them because you cannot humiliate slugs, but for the country who needs to explain to the world why among half a million people, we couldn't find anyone better to be our Justice Minister and our Attorney General. Is this the best we can do?
Pieter Omtzigt had to work with what he found. And what the Venice Commission found. And what GRECO found on corruption in Malta. And what Moneyval told him they were finding on money laundering in Malta. And on the poverty of Malta's government's responses.
And on the facts that no one can escape from.
The facts from the Panama Papers. The facts from the Daphne Project stories. The facts in the soul destroying absurdity of our law enforcement agencies. The facts in the unbelievable decisions of our courts like that one judgement that said the Panama Papers "were mere speculation" or the Magistrate promoted half way through the inquiry in the murder of a journalist or that other Magistrate who would refuse to broaden the scope of an inquiry to cover fresh evidence of corruption and would later find himself promoted to judgeship.
And the starkest fact of them all. Daphne Caruana Galizia was killed and the people she showed were corrupt remained in office and the people who commissioned her murder remain unknown. It is not an established fact that those two sets of people are actually one set of people. But given what we know it is reasonable to suspect it is and 'international monitoring' must go on.
For those who say so, Joseph Muscat dedicates his efforts to personalise his battles. He cannot do much about the facts documented by Pieter Omtzigt so instead he seeks to discredit him. We've seen this before. Daphne Caruana Galizia was a witch. David Casa is a traitor. Ana Gomes is mad.
And Pieter Omtzigt? He's clearly the purveyor of fake news. In 2017 Pieter Omtzigt messed up. He organised a conference and a guest speaker at that conference represented himself as a witness when actually he was lying all along. Pieter Omtzigt did not realise he was unwittingly giving a platform to a liar. When hindsight hit him he apologised.
A bit like Joseph Muscat did when in 2008 hindsight hit him with the news that in 2003 "partnership" had not won the EU referendum and between 1992 when he first dawned on the scene to 2003, with hindsight, his personal crusade to convince us we'd eat each other alive if we joined the EU was – what shall we call it? – fake news.
Let me take you back to this September 2018 report in a Dutch newspaper covering how Joseph Muscat's regime was reacting to Pieter Omtzigt's tenacity. They said Malta was in shock that an MP would be so conscientious and so determined to get to the bottom of things when there clearly was no political benefit for him doing so with his Dutch constituency. As if anyone voting for Pieter Omtzigt in the Netherlands cares how hard their MP works to uncover corruption in Malta.
And yet he does it. In that report Pieter Omtizgt tells the Dutch newspaper that chasing after governments is the real job of an MP. His Prime Minister, Mark Rutte (leader of a party in coalition with Pieter Omtzigt's own party), knows something of the MP's tenacity. He's had to contend with some of Pieter Omtzigt's documented, detailed, thorough and accurate campaigns for good governance.
Peter Omtzigt is known in the Netherlands as "the hound". He won't let go of a bone. Joseph Muscat will give this all he has. He wants to prize away that bone from Pieter Omtzigt's fangs.
But Pieter Omtzigt has one advantage. Truth is on his side.