Press Release by Occupy Justice issued last night: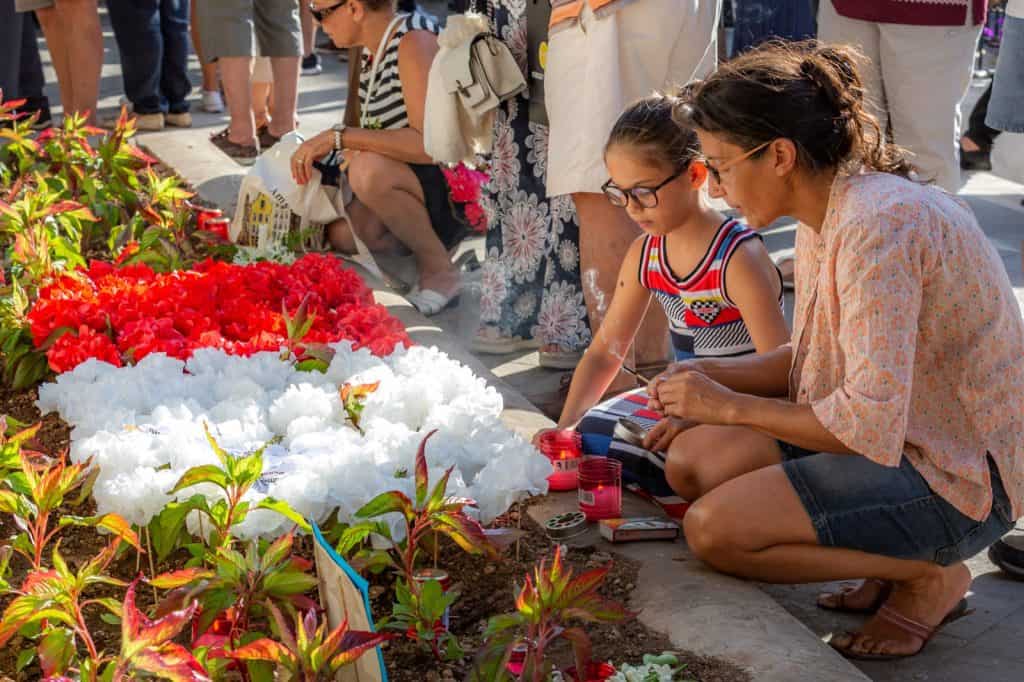 #OccupyJustice activists this evening commemorated 21 months since the assassination of Daphne Caruana Galizia, by forming the Maltese flag out of paper flowers, at the base of the Great Siege Monument.  Before the commencement of the monthly vigil, the activists 'planted' the floral design, made up of red and white paper flowers, with the George Cross (for Gallantry) being created out of printed sheets from Daphne's website, Running Commentary.
"We are frequently accused of being traitors," said the activists. "However, it is precisely because we love and care for our country that we are troubled by the all-pervasive atmosphere of impunity and the gradual but steady erosion of Rule of Law.  An independent inquiry should have been launched from the outset and there should not have been the need for the family to have to plead for this to be carried out, to have to rely on the international community to enforce its realisation.
"We are doing this because this is our country.   This was Daphne's country.  This is our protest and we will not stop until justice is carried out.
This is our nation, this is our home, and we are the people. We expect better, we deserve better, we demand better."