David Casa is one as of today.
The position will not require him to wear a white toga praetexta with a broad purple stripe on its border, though I imagine he'd cut a dash in an Ancient Roman outfit. But in the European Parliament, quaestors are elected by their peers to run administrative and financial members that concern MEPs. And they get to keep their business suits.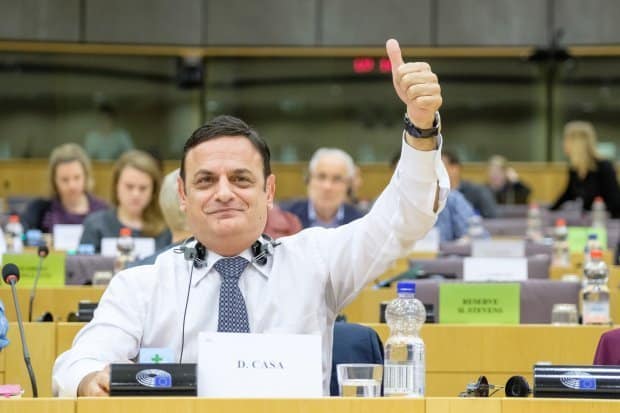 David Casa may not be wearing a toga but he's wearing a right royal smug grin today. He didn't quite pitch as high as Joseph Muscat did earlier in the week but David Casa more than almost made it for the position he ran for.
That's the second time in the space of a couple of months.
Way to go.
Well done @DavidCasaMEP … Not "almost" ? https://t.co/c5oiRRLjuF

— Claudette Buttigieg (@ButClaudette) July 4, 2019