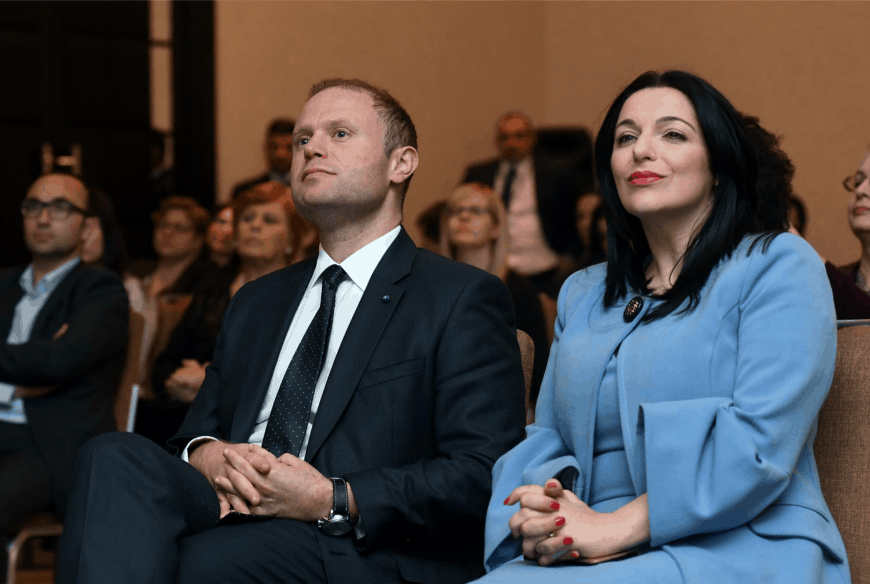 The commissioner for standards in public life read the only message that was intended by the Chetcuti Cauchi law firm and Julia Farrugia Portelli and the government she's part of: "aħna ta' ġewwa". 'We're buddies'.
The videos of the then junior minister responsible for the passports sales scheme in the office of the prime minister promoting the services of a law firm were disgusting in and of themselves. They projected an inappropriate relationship between the government which belongs to all of us and a law firm that belongs only to the partners of that firm.
The videos came to public attention because of other videos Chetcuti Cauchi were involved in. Its managing partner Jean Philippe Chetcuti was filmed by a hidden camera of a French TV journalistic investigation bragging just the same message: "aħna ta' ġewwa". He said Joseph Muscat was a schoolyard buddy of his. Julia Farrugia Portelli was buddies with his wife. Owen Bonnici used to be an errand boy for his law-firm.
This corroboration was perhaps beyond George Hyzler's brief. He found Julia Farrugia Portelli acted improperly and crossed the line. He was annoyed that when the videos were first criticised she left them there and the videos were only removed when the commissioner was deep into his investigation. But he did not find Julia Farrugia meant anything more evil than having "lack of thought".
This is diplomatic speak for the conclusion that Julia Farrugia may have not herself profited from this publicity but she stupidly allowed herself to be used by those who would. She allowed Chetcuti Cauchi to trade the influence they had on her to the point — established by this investigation — to have her improperly touting their wares from the Auberge de Castille.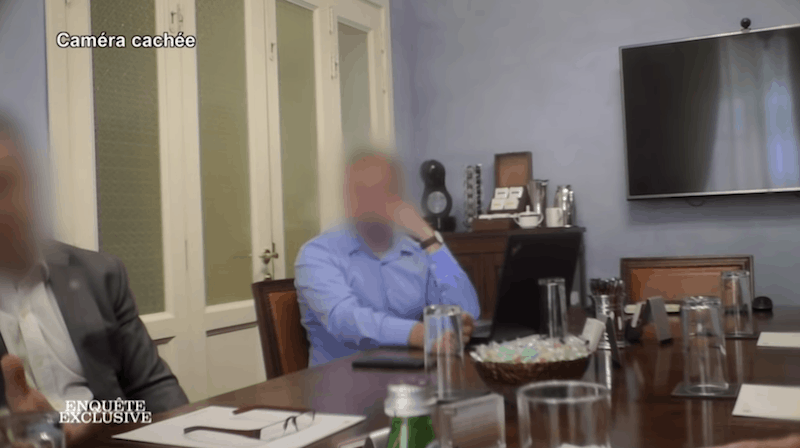 Two conclusions emerge from this. The first is directed to the ongoing inquiry into Jean Philippe Chetcuti's conduct. That inquiry was called for by Repubblika who observed that the video of Jean Philippe Chetcuti saying his wife was best mates with Julia Farrugia was not blustering Saul Goodman bluff. It amounted to the criminal act of trading in influence. Now the inquiry should note that Jean Philippe Chetcuti's influence on Julia Farrugia is not imaginary. He at least got here to act improperly and advertise his services from the office of the prime minister.
The second conclusion is that at best Julia Farrugia Portelli is thoughtless and has acted improperly to allow her school buddy's husband, Jean Philippe Chetcuti and his law firm to profit on the back of her office.
Repubblika called on her to resign this morning. But, she said, "the fact that the adverts had been removed was remedy in itself". No it isn't. The fact that the adverts were removed shows they should not have been there in the first place. It shows Julia Farrugia acted improperly. It shows that there has been an improper exercise of influence of private interests over a government minister.
It shows that if she has any decency, Julia Farrugia Portelli should resign today.