In spite of all the many difficulties, the hard work of the Maltese press has achieved much in the nation's fight against corruption: the arrest and prosecution of four murder suspects in Malta, the conviction of one banker in the United States and the cancellation of his banking license in Europe, and the resignation of the prime minister and his chief of staff. It's not perfect justice and certainly there are more people who belong in prison. However, it is a start toward achieving justice.
I wound up in Malta as an exiled whistleblower from Latvia, which is also a member of the European Union. My target was my former employer Parex Bank of Latvia. Parex was connected to Vladimir Putin's Tambovskaya Mafia. However, my whistleblowing had no success whatsoever because Latvia doesn't have a free media.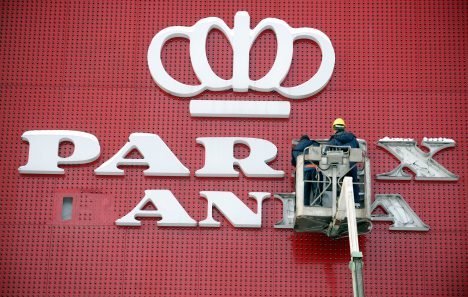 (See here a document from Tambovskaya mafia trial in Spain which names three people connected with Parex and links to media reports on unrecoverable 'loans' issued by Parex to individuals linked to Tambovskaya).
The fraud I blew the whistle on was the largest in national history, and I got chased out of Latvia with threats for giving the fraud information to the auditors and government officials. However, there was no investigation and the media has been silent. Latvian taxpayers lost billions of euro and hundreds of thousands of citizens emigrated. Yet the suffering continues because the same people who covered-up my whistleblowing are still running the government.
My 2005 whistleblowing effort was only reported by a major newspaper in Latvia once. That was in 2007 in Dienas Business which only reported on one of my fraud allegations, regarding the corrupt relationship between Solaris Bus and Riga City which was intermediated by my bank. It was never again mentioned by the major newspapers, indicating to me that someone must have 'talked to' the editors and journalists that they were not allowed to publish stories on this subject.
Parex collapsed in 2008 with about two billion euros missing. And, Riga City might collapse in 2020 since the city's debt related to Solaris Bus has grown to 350 million euro, now owed to the European Investment Bank (EIB). Arrests in Poland in 2018 indicated that Solaris was still bribing Riga more than a decade after my whistleblowing. However recent articles in Latvia about Solaris don't mention that the racket was already known to the government since 2005. (See here and here).
 And, don't think nobody got killed. Actually, a lot of people have been killed in Latvia and some killings have links with Parex. For example, many accounts and people from my old bank moved to ABLV Bank. ABLV was caught in a lot of international money laundering including a payment of $1.4 million to 17 Black. ABLV is currently being allowed to 'self-liquidate' in Latvia following the assassination of the proposed independent administrator.
While this is going on, Aldis Gobzems an opposition politician in Latvia found evidence that the prime minister received six million euro from Cyprus in a series of unexplained transactions. But was there a response? No. The media is still silent about my whistleblowing and the media (mostly) has been silent about the cash the prime minister got from Cyprus. In my opinion, the front-page article in every newspaper every day should be 'why did the prime minister get six million euro from Cyprus?'
I happen to know the prime minister. He was minister of the economy at the time of my whistleblowing. He has the whistleblowing details since 2005 and he is aware that I was chased out of Latvia with threats. I even have an email from him that shows that he knows everything. I would have assumed that when he was being considered as prime minister that this email would have been published in every newspaper in the country.
Surely it must be relevant to voters that he knew that Parex was a fraud years before the collapse and bailout and he knew that the whistleblower was chased into exile with threats. He decided to do nothing. However, nobody will publish the evidence. They are too corrupt or too frightened.
Meanwhile, the information I continue to receive from Latvia is grim. The government has covered-up my whistleblowing by secretly paying the European Bank for Reconstruction and Development (EBRD) first to pretend to invest in Parex and now to pretend to invest in a Parex successor called Citadele Bank. The government designated these fake investments as 'state secrets' threatening to imprison journalists who reveal that the EBRD didn't really invest in Parex and Citadele. Thus, Latvia has media silence again. The evidence of these fake investments comes from Eurostat, not from the Latvian government which won't reveal anything.
The people of Malta have reason to be concerned because the EBRD, the European Commission's Eurostat, the European Central Bank (ECB), and the EIB, all funded by Maltese taxpayers, are covering-up and paying for these losses in various ways.
And, here in Malta there are things we can do. We can make a reputation for Malta as a country fighting corruption instead of a country accepting of corruption. The Central Bank of Malta could ask the ECB to stop the Latvia cover-up and Malta's Ministry of Finance could ask the EBRD to stop the cover-up. This will cause big problems for Latvia's prime minister however this will cause big benefits for the Latvian people and will be helpful to Maltese and everyone else in Europe.
Hurray for Malta's media setting an example for the rest of Europe about how to combat a government taken over by an organised crime group. Exposure works, and cover-up doesn't work.
John Christmas is the former Head of International Relationships Group at Parex Bank.