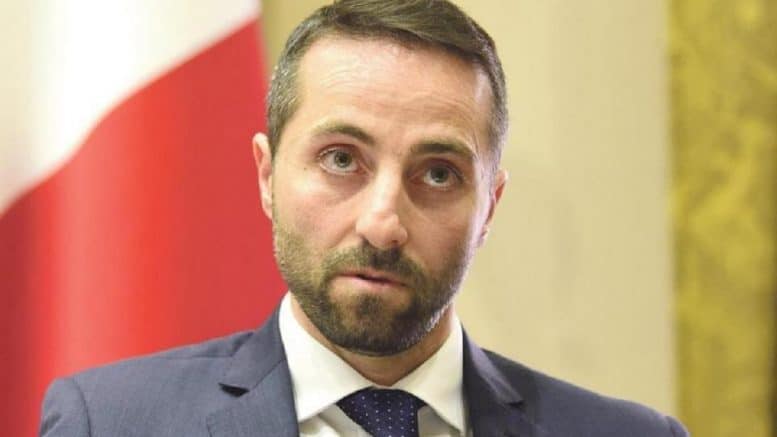 In a single day Junior Minister Alex Muscat started to acquire a bit of a reputation of an uncannily inaccurate choice of words. That's if we're to be kind.
The first incident was mildly amusing. Alex Muscat posted this tweet which proved to be a bit of an eats shoots and leaves incident.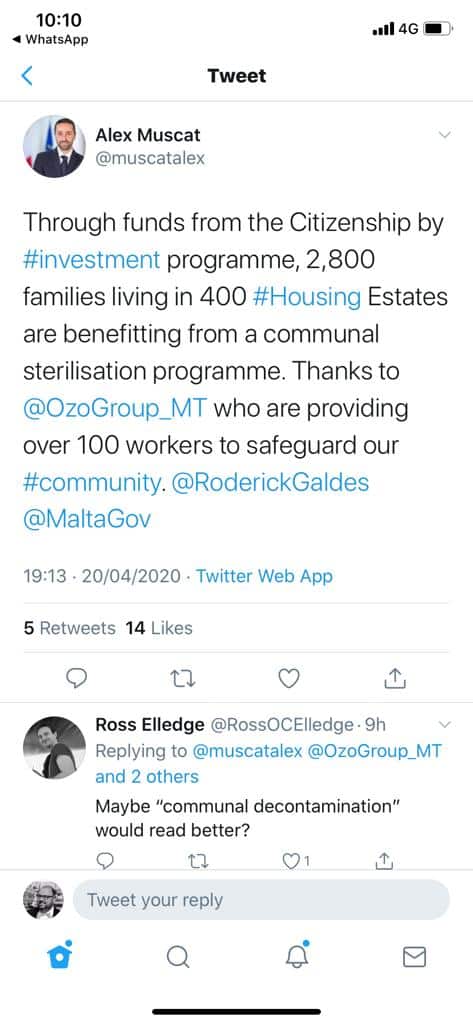 The junior minister probably did not mean to suggest that residents of social housing apartment blocks were to be sterilised, but rather that the buildings in which they live will be.
Of course, given the far-right policies being adopted by his government including manifest racialist policies, that amusement is hollow. You never know when forced castration of the undesirables might start ranking higher in the priority list of a government that has already adopted the 'it is ok if black people drown' approach to its security policy-making.
In this other public event Alex Muscat had yesterday we can be even less certain he didn't mean to use the word he chose. He said €15,000 were being "donated" from funds collected from selling passports in aid of children needing computers to continue schooling from home.
I'm sorry, did you say "donated"? What, as in charity? Is that what the expenditure of public funds to level inequalities in our society has come to? Charity?
Socialism, particularly the UK Labour movement, campaigned and secured fundamental social reforms in the political movement precisely in order to obviate the need of donations. Those campaigners working for a century after Marx to see their aspirations into politics denounced the patronising "donations" and "charity" of the ruling classes who assuaged their conscience and maintained their authority with the gifts and trinkets with which they blinded the grateful poor.
Instead the left argued that living decently was a right and the state has a duty to ensure that right is respected by levelling inequalities in society.
The digital divide of today is an inequality the Fabians would not have thought of but it is as real as coal mining. Even without a lockdown, children without internet or a computer at home are at a huge disadvantage of opportunity and a full and decent life compared with those who have those comforts we take for granted.
The disadvantage is of course economic as their career prospects will be determined by their lack of digital literacy or experience. But also cultural, social and in respect of their health, their ability to access public services and their democratic rights.
With schools shut that is even more so. And the state has the job to make sure it resolves this inequality as well as any other. It must use the resources available to it to fulfil its function.
"Donating" public money gives the minister an aura of charitable discretion as if the money was his own. If it was we should take it from him in taxes to give by right to children on the wrong side of the digital divide.
That's unless Alex Muscat manages to sterilise their parents before they're born.