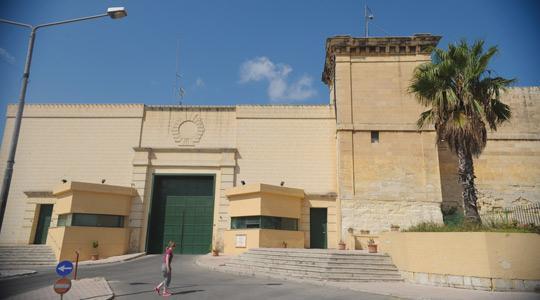 Life in prison will be impacted even more by the coronavirus pandemic as prison wardens and staff have received orders to be prepared to sleep on prison grounds one week at a time. They have been asked to bring their own pillows from home or buy pillows supplied by the prison's commissary and bring their own plates and cutlery and cleaning and shaving equipment for their stay.
Sleeping facilities in prison are tight with significant over-crowding exacerbating the risk of a viral spread of the COVID-19 disease. Wardens will have to make improvised arrangements for their off-duty hours as they will not be allowed to leave the grounds during their seven-day shift. Keeping a two-metre distance from other staffers during off-duty hours will not be possible. Female staffers will camp out in the library while the prison's chapel will become the improvised dormitory for male prison staff.
Upon return from their time off, wardens will have their temperature tested as has been the case since initial precautions were instituted. However no provision has been made yet for COVID-19 testing for returning staff even if there is a risk wardens may be returning to the prison grounds carrying the virus but not showing any symptoms.
The close proximity of prisoners where some cells meant to sleep two currently have 6 residents, and the shared toilet facilities, make the prisons a high risk area in an epidemic situation.
No COVID-19 positive results have been reported among any of the inmates of the Kordin prisons yet.
Lockdown orders have also been extended to the security wing of Mount Carmel Hospital. Prison wardens there have also received instructions to prepare for orders to sleep on site. However nurses and other non-prison staff working at the wing will not be subjected to these orders leaving gaps of contamination risk.