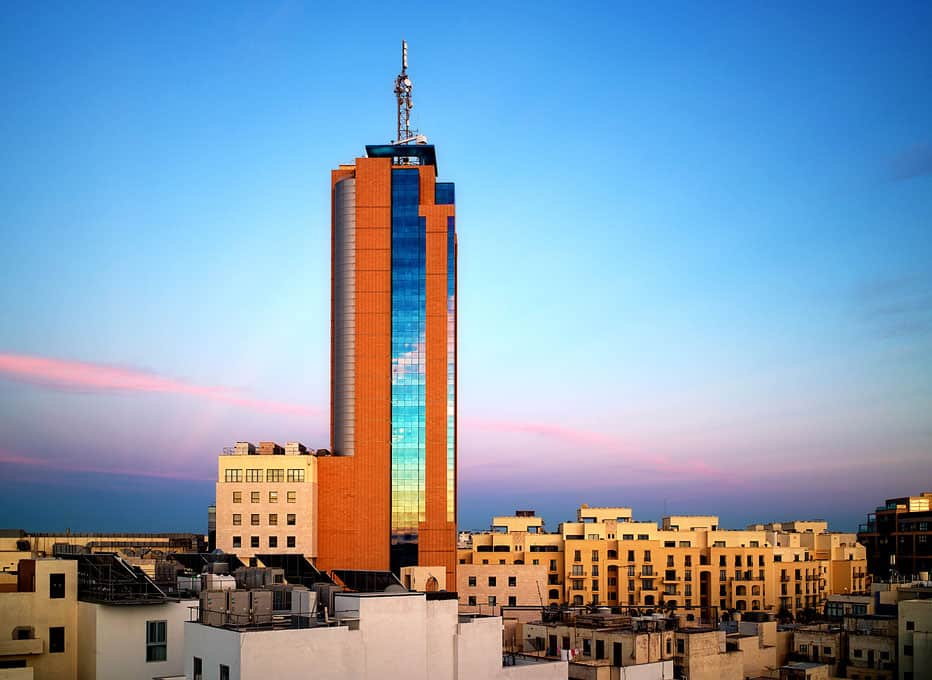 In the series of frantic box-ticking to convince Moneyval that Malta has transformed itself from a Bacchanalian pirate bay into a sin-free theocracy, Edward Zammit Lewis yesterday unveiled drawings for a glorified warehouse where the government intends to store luxury goods taken from criminals who bought them spending proceeds from their illicit activities.
Times of Malta's reporting of this is award-winning. As dry as a documentary on the Gobi, they present Edward Zammit Lewis straight-out-of-Dubai plans alongside the historical performance of the 'Asset Recovery Bureau' in the 6 years that it has existed.
They've "recovered" some €3,000 in all that time which is what your average smuggler spends in a month on rubber bands to neatly stack their cash. The whole asset recovery exercise has been utterly ridiculous. The unit was set up so that the government can say it exists in its reports to the European Commission but it isn't staffed and the law that enables it isn't applied.
This is the country where Alfred and George Degiorgio could drive and sail around with boats and cars worth millions even though they've been officially unemployed since George Borg Olivier's dating days. The police openly admit they've had their eyes on them for years and suspected their involvement in gang warfare for a long time. They could gamble hundreds of thousands in local casinos in cash without question or inconvenience. Nobody stopped them. Nobody stopped them from making the next hit and the next one and the one when they killed Daphne.
This is the country where a serial assassin turning State's evidence describes to the police the tends of thousands he's been paid to help kill different people and the State doesn't ask him to give up the money.
This is the country where the government drops plans to introduce unexplained wealth orders that would allow the requisition of assets purely because their owner is unable to show how they could afford them. And why does it drop those plans? Because the people voting on the law in Parliament are worried they themselves would not be able to explain how they got their assets. That would be an interesting conversation with the fabulously wealthy Robert Abela now, would it not?
This is the country where Ian Abdilla is placed on the board of the Asset Recovery Bureau (tell me you're not surprised), he fails to deliver any result whatsoever and for doing fuck all he's given a medal for "long and efficient service".
All this – including the publication of glossy plans for a warehouse yet to be built, for assets yet to be recovered, by enforcement officers yet to be engaged, using laws yet to be updated and brought into force – might blind Moneyval into whitelisting Malta as a financial services jurisdiction again. After all, the world financial system likely prefers to believe that Malta is a reliable jurisdiction because if the opposite is true a lot will need to change here and in many other places.
And yet, I can't help thinking just how ridiculous it is to build on public land and at public expense a warehouse to store the luxury goods taken away from criminals. It's ridiculous because in this country proceeds of crime are mostly reinvested in land and luxury properties. Why not take that away from the criminals and use the concrete they washed their bloody money in to store their luxury cars. Surely, they can store the €3,000 worth of knickknacks they have requisitioned up to now in Yorgen Fenech's former bedroom high up the Portomaso tower.
Ah yes. I remember now. They haven't moved to take away the assets accumulated from the proceeds of Yorgen Fenech's crimes yet either. If they did, the Electrogas power station would be public property by now. I'm sure there's some under-used warehouse there as well somewhere.