This was in my LinkedIn inbox today.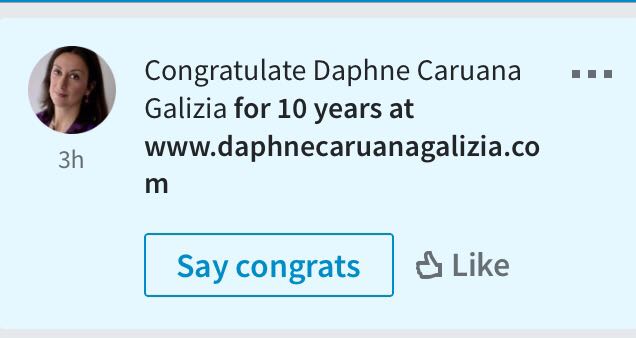 And in the inbox of many others I should expect.
I'm flying back to Malta right now so I will not make it to the Valletta march organised by Il-Kenniesa. I'm no less grateful for 10 years less four months of a running commentary on the degeneration of a country. At least we walked into it with open eyes.
Here's a statement by Reporters without Borders in Malta to mark the event.
On The Sunday Times this Sunday I plan to write about freedom of speech. Or what's left of it.