Creditors and depositors of Cypriot Laiki bank are on tenterhooks to see the purchase of that bank's shares in Lombard Bank go through.
Indeed contrary to mistaken information in a The Sunday Times report, the purchase of the shares would go a long way to settle moneys owed to creditors and depositors, not the Cypriot state.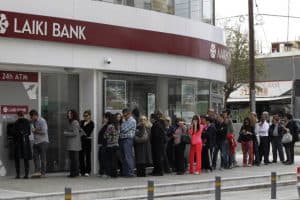 Laiki Bank was bailed out in 2012 with 1.8 billion euro of Cypriot state funding. But it still went out of business a year after that. At that second juncture, the Cypriot state refused to bail out Laiki again leaving creditors and depositors exposed and waiting for someone to buy off Laiki, its asset of greatest value: its shares in Lombard Bank.
The Cyprus Business Mail today reports that it understands that the MFSA had indicated that it would be in favour of seeing the sale of Lombard shares to third parties either over the counter or by floating, which would have resulted in a lower price at which the shares would be then sold.
The purchase of Lombard shares by Malta's passport sales fund however would return "the best possible price".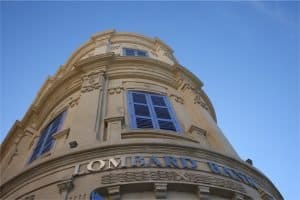 Meanwhile here in Malta this move continues to increase the government's heavy presence in the banking sector. Lombard Bank has been for a long time a small but significant staunchly private interest in the Maltese banking scene enjoying a reputation of solid reliability and banking sobriety.
It was also an important destination for the privatisation of the postal services transferring from public to private ownership one of the largest operations traditionally in government control. Lombard owns around 70% of Maltapost and has, after the botched first attempt at the privatisation of our postal services to New Zealand post, retained it as a profitable activity.
With the government now holding half of the shares in Lombard Bank, the bank itself and the postal company effectively become a public sector activity in all but name.
The danger of this is politicians interfering in purely commercial decisions with expectations of political, rather than commercial outcomes.
It also begs the question why we need this to happen. The state acquisition of the Lombard shares, like shares in Bank of Valletta before, is a re-investment of revenues from passport sales. In these cases it feels like the government is diluting the value of Maltese citizenship in order to acquire control of economic activities it has no space controlling.
The purchase of Lombard Bank shares will be a happy day for many Cypriot depositors who have been worried about their money for years. It will be a less bright day here in Malta.