So they did it at last. They 'cleaned up' the protest site in front of the courts demanding justice in the cases revealed by Daphne Caruana Galizia and the case of her own death. They forgot to remove the bay trees. They must have liked those or completely overlooked their symbolism.
And they forgot to take into account that what they do in hiding in the wee hours of the morning can be replied to in the full glare of day.
Like so.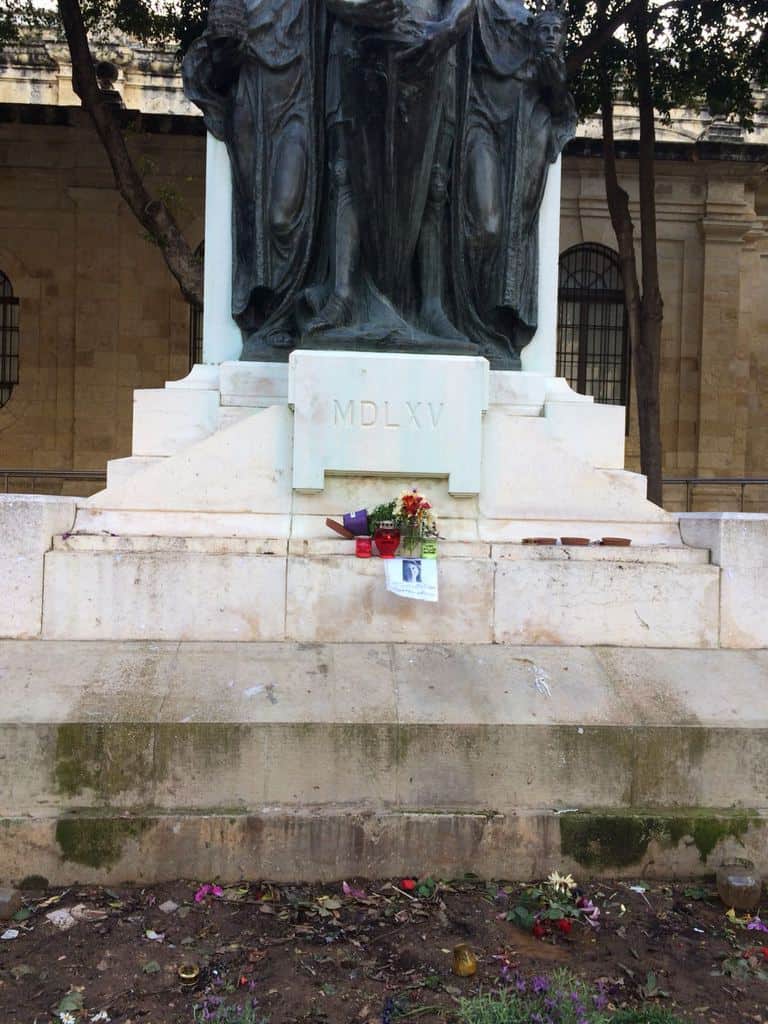 #occupyjustice said they'll be going at around 6pm tonight to add some more.
A protest is not silenced by wiping it away. It is not the flowers or the billboards that protest. Removing them changes nothing because you haven't really dealt with those protesting.
Yesterday US magazine The Atlantic reviewed in detail protests imitating the 3 billboards outside Ebbing, Missouri. It described the case of Malta as "the most noteworthy of all the real-life billboards erected across the world".
From The Atlantic: "Perhaps the most noteworthy of all the real-life billboards erected across the world are the ones that were up for the shortest amount of time. In the small European nation of Malta, just over four months ago, the investigative reporter Daphne Caruana Galizia was murdered for her work exposing the government's systemic corruption. A self-declared 'movement of non-partisan people led by women' called 'Occupy Justice Malta' put up three billboards to commemorate the anniversary of Galizia's death. The group was quoted in the Maltese press as saying: 'We were inspired by the film [Three Billboards], because with the Maltese government's disregard for the rule of law, living in Malta at the moment is pretty much like living in a mafia movie.'
"These signs were simple and compelling : 'A journalist killed. No Justice': 'A country robbed. No Justice'; and 'No resignations. No Justice.'
"Within hours, the billboards were taken down: The Maltese Planning Authorities said the signs violated preexisting removal notices—but, 
as the local newspaper 
Times of Malta
 pointed out
, 'around 40 illegal billboards around the island remain standing' despite receiving similar notices."
So to the geniuses who 'cleaned up' in front of court today and to the tyrants who sent them to do it, the harsher the suppression of protest, the louder it will be heard all over the world.