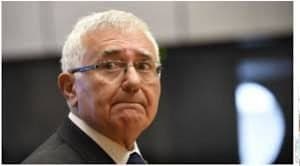 Mehdi Shamszadeh, currently waiting in a Tehran prison for a hearing of his appeal from a death sentence for defrauding the Iranian government, was in 2004 commercial director of Iran's shipping line IRISL when it decided to fire its Malta shipping agent SMS and switch to an agency set up by John Dalli's daughter, Claire Gauci Borda.
The scandal, along with revelations that the Foreign Office under John Dalli bought its flight tickets from an agency also owned by Claire Gauci Borda, had forced John Dalli to resign from the foreign office in July 2004, a few months into that job.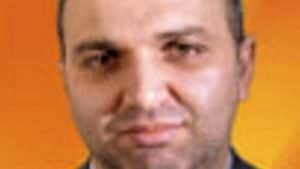 Mehdi Shamszadeh had a prominent role in the decision to switch IRISL's business to John Dalli's daughter and personally defended it at the time in a letter to SMS managing director Adrian Mifsud.
American Embassy memos from 2009 leaked by Wikileaks show the United States were concerned about IRISL's activities in Malta and believed them to be covers for sanctions-dodging and other criminal activities. One memo specifically discussed IRISL's use of Maltese banks to launder revenues from trade avoiding sanctions against nuclear proliferation.
In 2011 Mehdi Shamszadeh acquired a British passport through its investment scheme for wealthy immigrants. The scheme was set up when the government engaged Henley & Partners to advise it on a citizenship by investment scheme "to attract talent" to the UK. A Private Eye editorial this week said the scheme that grants British passports to people who "invest" 5 million pounds is proving an embarrassment to the UK government having hauled in the "exceptionally wealthy including oligarchs" rather than the "exceptionally talented".
Indeed Mehdi Shamszadeh (who anglicised his surname to Shams) went into business from England boasting, according to The Times (of London) "that he ran a multibillion-dollar nuclear sanctions busting operation from a Surrey mansion".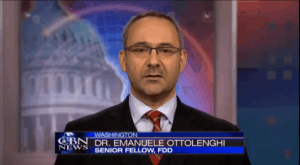 In 2016, Emanuele Ottolenghi, Senior Fellow at the Center on Sanctions and Illicit Finance Foundation for Defense of Democracies testified at the US Congress about how Iran used people with dual citizenships to dodge sanctions. He specifically testified about Mehdi Shamszadeh:
"Shamszadeh moved to London in 2005 to serve as the local director of IRISL UK, a subsidiary of IRISL, and of IRINVESTSHIP Ltd, a financial holding co-owned by IRISL. The US Treasury eventually sanctioned both in September 2008. Shamszadeh, however resigned both positions within months of arriving in the UK, before sanctions were imposed.
"By May 2006, he launched his own businesses, and by June 2011, Shamszadeh acquired British nationality and shortened his name to Shams. Shamszadeh was never sanctioned. His association with IRISL preceded U.S., UN, and EU sanctions – although it does not necessarily precede the timeframe during which IRISL facilitated illicit procurement activities, which prompted the sanctions."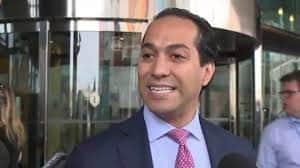 Mehdi Shams (or Shamszadeh) set up Sirius Trade Finance Ltd in the UK. The company was incorporated in June 2008. It would eventually be renamed Pilatus Capital Limited with Ali Sadr as its Director. Ali Sadr does not appear to have served as Director at the start of Sirius Trade Finance. But there is no evidence ownership was transferred at any time suggesting that Mehdi Shams fronted for Ali Sadr while Pilatus was being set up.
Mehdi Shams, Ali Sadr and Hamidreza Ghanbari (the CEO of Pilatus Bank) are all Iranians with passports from other countries apparently obtained through the agency of Henley and Partners: British, Kittitian and Dominiquais.
Mehdi Shams was found guilty in Iran two years ago of "corruption on earth" alongside Babak Zanjani, the Iranian billionaire. The court in Tehran heard the two men were guilty of defrauding the government of $2 billion while smuggling oil to circumvent Western sanctions. Both men pleaded that they had been serving the Iranian regime.
John Dalli recently admitted holding an account at Pilatus Bank.