Second part of Godfrey Leone Ganado's review of the conclusions of the Egrant inquiry: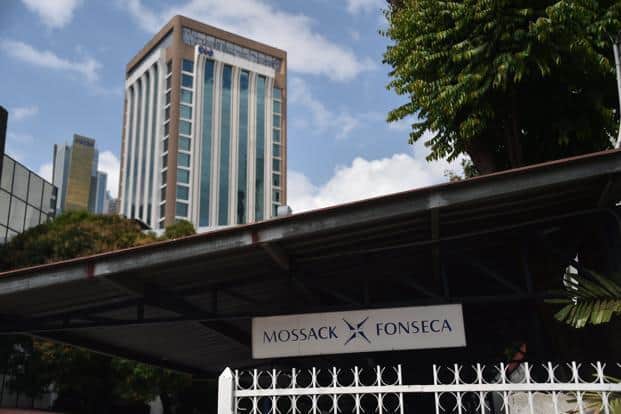 Egrant, Panama and the Inquiry Report
Once again, I must highlight that my article is based on the 50 page conclusions published with the compliments of Joseph Muscat, who together with his spouse Michelle Muscat Tanti, are the subjects of the inquiry based on terms of reference dictated by him, and which full report containing 1,500 pages, has so far been withheld from publication.
For those who have not understood the meaning of 'terms of reference', here is a simple example.
If you want to whitewash a room, you can ask your whitewasher to paint the room and ignore any apparent defects, like rusty conduits, and just cover up with paint. You may otherwise ask him to remove all apparent and hidden defects as he goes along to ensure that the job is carried out as it should.
The instructions you give to your whitewasher are 'the terms of reference', whether they are given verbally or in writing.
In the case of Egrant, one of the terms of reference given by Joseph Muscat was to investigate suspicious payments made only through bank accounts held at Pilatus Bank and only by politically exposed persons from Azerbaijan. This means that if the daughter of the President of Azerbaijan made a payment to Michelle Muscat Tanti or Michelle Buttigieg (Buttardi) from a bank account in another bank in Malta, or even a bank in Azerbaijan or elsewhere, to any other bank account in Malta or Azerbaijan or Saudi or elsewhere, it was none of the magistrate's business to investigate it.
On page 1407 of the report, we are given a list of 5 references to countries outside Malta, made by the magistrate to seek information to back up his report. These are:
Panama;
Belgium;
United Arab Emirates; and
Germany – in the form of a European investigative warrant.
United States of America – in the form of a request to preserve data.
In this article, I will only restrict myself to information coming from Panama, that is, the testimony through rogatory letters, of Jaqueline Alexander, Verna Nelson, Luis Quiel and Jurgen Mossack.
Jaqueline Alexander – She was denied bail by the Panama Court and detained as part of organised crime and a money laundering investigation. The Panama Court records show that "the special judge" based the decision on the Judicial Code which indicates that Jacqueline Alexander is the person who in any act of the process has been accused 'as an author or participates in crime'.
The Egrant Inquiry appears to have relied solely on Jacqueline Alexander's statement to refute the credibility of the documentary evidence presented to the inquiry by the journalist of The Malta Independent, that suggests that Michelle Muscat Tanti owned the Secret Panama company. Not finding any other documents concerning Michelle Muscat Tanti, as stated in the report, should not constitute certainty that Michelle Muscat Tanti is not the owner.
Verna Peron – She is also on bail in Panama for her alleged part in a pyramid scheme where around Euro 22 million raised in Kenya, vanished through shell companies in Panama. Jacqueline Alexander was also a director with Verna Peron on the involved companies. 
Luis Quiel – He is one of the attorneys of Mossack Fonseca who, in the ICIJ Panama Papers, is designated intermediary for many companies that were formed by Mossack Fonseca. The attorneys of Mossack Fonseca are all tainted for their role in hiding their dirty clients, and their money, behind opaque bearer share companies, and counterfeit foundations. Luis Quiel is the person with whom Karl Cini had a skype call to give him verbally the details of the very important person who will own Egrant.
Jurgen Mossack – He is a founder partner with Ramon Fonseca of the legal firm Mossack Fonseca which was represented in Malta by Brian Tonna. Jurgen Mossack is under arrest in Panama following a probe into the law firm's role in creating companies linked to corruption in Brazil involving the National Oil Company, Petrobras. Panama's Attorney General said she had information that identified Mossack Fonseca "allegedly as a criminal organisation that is dedicated to hiding money assets from suspicious origins". She said the firm's Brazilian representative had allegedly been instructed to conceal documents and to remove evidence of illegal activities related to a particular case.
Magistrate Aaron Bugeja concluded his inquiry report with the now famous line 'a hundred suspicions do not constitute a single piece of evidence'.
My answer to that is that 'the testimony provided by witnesses and a law firm suspected of money laundering does not constitute evidence of any form of credibility'.