Third part of Godfrey Leone Ganado's review of the conclusions of the Egrant inquiry: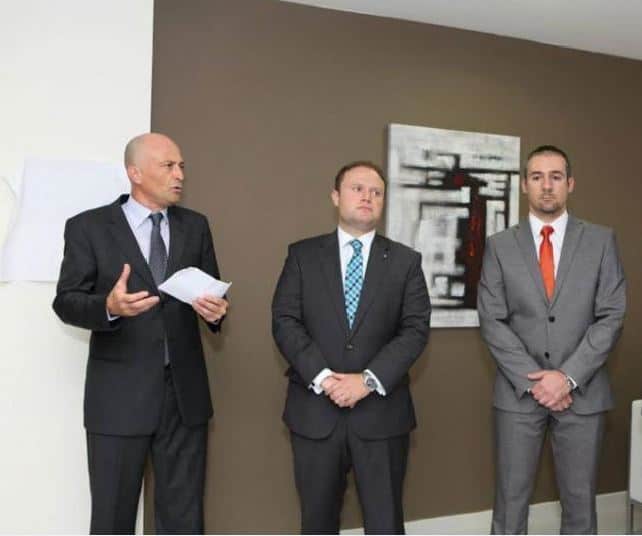 In this third Article, I will provide further background from the Panama Papers, the legislation governing companies in Panama and how Egrant Inc fits into this scenario.
On page 1409 of the report, point 'f' lists Panama Lawyer Fernando Berguido who gave advice on the law which regulates companies in Panama. This lawyer is described on Google as a leading authority on Company Law in Panama.
Law 32 of the Corporation Law of Panama 1927 Commercial Code lists the principal advantages of Panama companies which are:
Exemption from all local taxes including income tax, capital gain tax, dividend tax and stamp duty, on the basis that the company conducts its business outside of Panama;
Confidentiality, i.e., shareholder and beneficial owner information is not required to be filed with the public registry in Panama;
Minimal annual filing requirements.
Some key facts on Panama Companies are:-
Timeframe – 2 -5 days from submission of documents of registration.
Shelf companies available. This means that one may 'buy' a company that has already been registered to avoid unnecessary waste of time, particularly if transactions, like the receipt of commissions, are imminent, are very few and far between, and the person receiving the commission wants to lose audit trail as fast as possible not to be caught out in illicit business, like money laundering proceeds from corruption.
Non-resident directors permitted. This means that Egrant, Hearnville (Konrad Mizzi) and Tillgate (Keith Schembri) could have appointed a Maltese person as a director rather than suspicious persons like Jacqueline Alexander, and therefore, making the choice of appointing a Panamanian director another suspicious indicator of the real intent behind the form they chose for their offshore structure.
Directors permitted to hold shares – This in itself creates flexibility for the beneficial owners to transfer their shares at will to the directors to avoid being caught out as being the beneficial owners, and to take them back again when the danger of being caught out no longer exists. This can be repeated as many times as necessary.
No details of Shareholders on public record – This is where absolute secrecy comes in, as it is not possible for anyone to know who the real shareholders of the company are. The only ones who would know, are the nominee directors and the nominee shareholders if these are the same, otherwise, it is only the nominee shareholders who would know. In fact, Egrant, Hearnville and Tillgate had the same directors and these directors themselves represented the nominee shareholders which were two companies, Dubro Limited and Aliator SA, (same for every company). The shareholders of these two companies were also secret (nominee shareholders) to ensure that finding out who the real shareholders are, is rendered absolutely impossible.
To simplify, the word nominee means someone lending you his name. For example, in this particular case, if Egrant was owned by Michelle Muscat Tanti or Brian Tonna, the name of another person or company will appear instead of them. In this particular case, we have  Jacqueline Alexander as nominee director and the same Jacqueline Alexander as nominee shareholder representing Dubro Limited and Aliator SA.
At this stage, one may ask why we got to know that Hearnville was owned by Konrad Mizzi, and Tillgate was owned by Keith Schembri whereas such information was not available for Egrant.
We got to know thanks to Daphne Caruana Galizia and the publication on 3 April 2016 of the Panama Papers published by ICIJ, the International Consortium of Investigative Journalists.
This leak exposed 11.5 million documents that detailed financial and legal information on clients of Mossack Fonseca numbering 214,488 offshore companies.
As regards Egrant, no information could possibly be found, as the details of the real owners of the Company were not given in writing by Karl Cini, a partner of Brian Tonna, but were communicated to Luis Quiel, the lawyer of Mossack Fonseca (represented in Malta by Brian Tonna himself) via Skype and therefore no written documentation exists, or at least, seems to exist. 
The real owner of Egrant will therefore remain known only to Karl Cini and Luis Quiel, irrespective of any conclusions reached by the magisterial inquiry and irrespective of any declarations that Brian Tonna may make, or may try to justify with documents of ownership, prepared and signed by Jacqueline Alexander or any other non-independent representatives of Mossack Fonseca.
There is very much more to say about this highly secretive setup and how it works, however, I will do this in other articles that I will be writing on Egrant and the Magisterial Inquiry.
In the meantime, I would, however, like to highlight that more documents on Panama Papers are coming out as I write, and one such document which refers to the ownership of Egrant refers to an email request, dated 24 May 2017, by Karl Cini to Mossack Fonseca Legal Services stating that "I cannot understand how the subscribers (my insert – 'Dubro Limited and Aliator SA) cannot confirm that they have not signed any additional declaration of trust. If there would be such signed declaration I would assume that this would be kept on file'.
Karl Cini also makes reference to his request for the current share register (this is a register where shareholders are listed) and states that if this is made up to a day prior to dissolution, that would be fine.
Karl Cini continues: "in essence, I want an official document that confirms that from the take up of the 1 share by ATC Administrators Inc in favour of Brian Tonna (as Ultimate Beneficial Owner) there was no other share transfer or any other Ultimate Beneficial Owner in the company".
The reply by Mossack Fonseca to this email states: "Be advised that unfortunately the Subscribers (Dubro and Aliator) are not allowed to directly certify that no declaration of trust has been signed in favour of Ms Michelle Muscat".
On 25 May, the same representative of Mossack Fonseca, proposed the following wording: "That the beneficial interest and ownership of such share was vested in favour of Mr Brian Tonna and no transfer of beneficial ownership was ever registered from Brian Tonna."
The key words in this proposal are 'was ever registered from Brian Tonna'. 
This, in my interpretation, means that the responsibility of saying otherwise than what the facts really are has to be taken by Brian Tonna himself, as the facts we have are different and we are therefore not prepared to accommodate you.
Before I conclude, I must remark on the audacity of Karl Cini when he told Mossack Fonseca's legal representative "I would assume that this would be kept on file" when he himself kept nothing on file and used Skype to avoid any trace of the truth.
One other important question: Why did Karl Cini want the Share Register to be made up to one day before the date of dissolution of Egrant? Was it meant to have concocted records buried once and for all?
How right Daphne Caruana Galizia was to expect a sham inquiry.
A link to part 1 of this series is here.