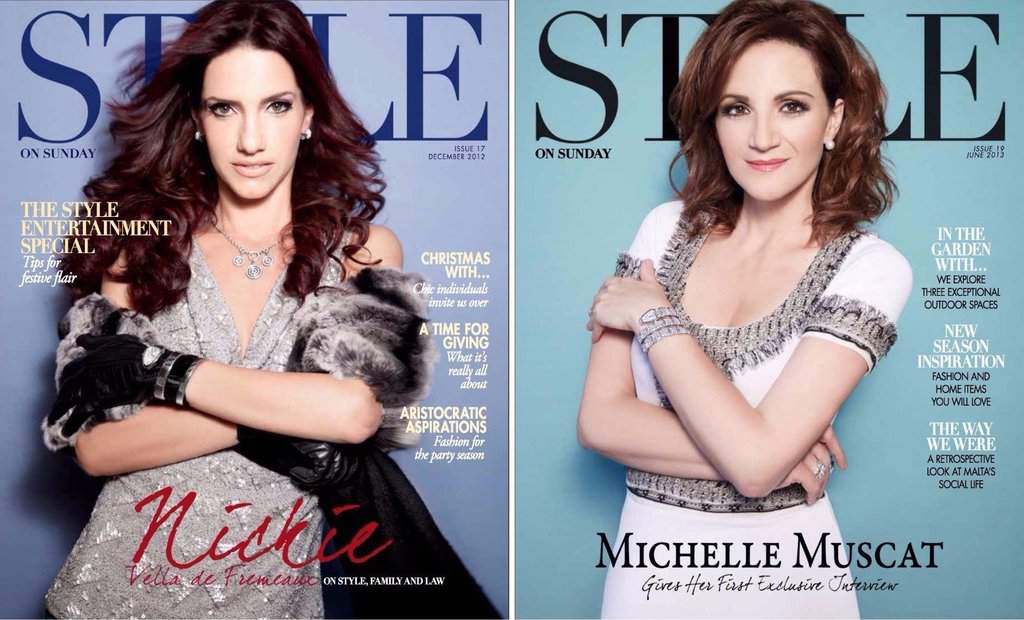 The Times of Malta leader today calls out Michelle Muscat and Nickie Vella de Fremaux for their comparable behaviour. It calls them WAGs, comparing them to air-headed spouses of professional footballers merely famous by association.
And it calls them out for using their fame to blame everyone but themselves for shortfalls they could have helped.
I especially appreciated the Leader because it argues, more elegantly and succinctly than I was able to, on lines I have attempted to make myself before.
Jason Azzopardi, MP, approved of this in a tweet. I haven't asked him but I suppose he must have realised that in endorsing the editorial he will presumably be annoying the grandees at PN HQ. Michelle Muscat's handlers will expect no less from Jason Azzopardi.
Pls do read this editorial. And reflect https://t.co/JfV4z4KZqH

— Jason Azzopardi (@AzzopardiJason) August 27, 2018
Pierre Portelli betrayed his disgust with this tweet in reaction, soon endorsed by Hermann Schiavone.
Pathetic editorial. Here's something worth sharing for those genuinely interested what the PN stands for https://t.co/OzuyTKeJ21

— Pierre Portelli (@pportelli) August 27, 2018
That Pierre Portelli took issue with Jason Azzopardi's endorsement is not surprising and as multi-tasking enforcer of the party leadership it can be argued that finding a way of chastising his own party MP for endorsing an editorial criticising the boss's missus is part of his job.
But the manner he chose to do so is problematic. He attacks the editorial itself and calls it "pathetic". That's not good form for a political party that sees itself on the way up. Its relationship with the media should be on better terms right now and the party apparatchiks should be finding informal ways of looking to the press like they're taking on the feedback even if they don't think they deserve it.
Jason Azzopardi retorts that calling the Times of Malta's leader "pathetic" is "madness". He says doing so would be taking on Michelle Muscat's defence brief.
Sheer madness calling "pathetic" a newspaper which any respectable Party needs as a faithful & powerful medium for transmitting its political message. I'm proud not to be Michelle Muscat's defence counsel. https://t.co/45bipR2kP3

— Jason Azzopardi (@AzzopardiJason) August 27, 2018
That may or may not be what Pierre Portelli intended. But his next conversation with the guys at Times of Malta is sure going to be awkward.
In the meantime, he may think about the awkwardness of his next conversation with his leader's wife. Because pathetic or not, a repeat of the scenes discussed in the editorial will be taken less lightly next time round.