The ninth part of Godfrey Leone Ganado's review of the conclusions of the Egrant inquiry: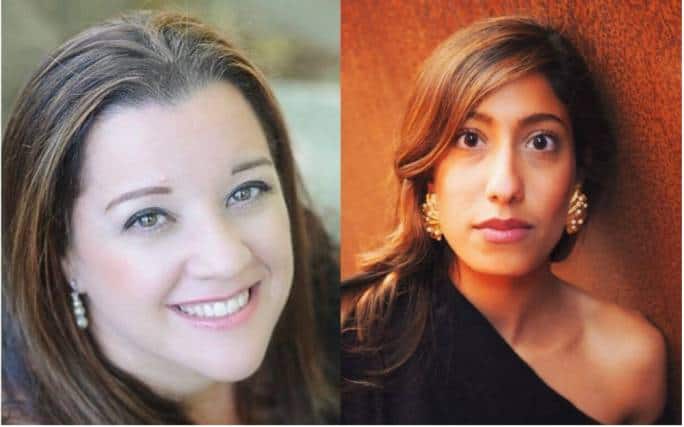 In this article, which for now, should be my concluding one, except for Part 10 which will be a summary of the comments made, and except for any further developments related to Egrant which I anticipate.
I will now move from the heat of the kitchen, to venture into the city that never sleeps, New York and say something about the Buttardi connection.
On page 1438 in point 20, the report refers to allegations that Daphne Caruana Galizia made, based on information trusted to her by Maria Efimova. The allegations are that Negarin Sadir, the sister of Ali Sadr, who held a bank account at Pilatus Bank, had made a payment, described as a loan amounting to US$400,000, to Michelle Buttigieg, a business partner since 2003 of Michelle Muscat in a fashion jewellery business called Buttardi. 
The source of this payment, was alleged to be a loan of US$ 1 million to Negarin Sadir for her fashion business, received into a hastily opened account at Pilatus Bank. As soon as the loan was processed, the amount of US$ 400,000 was to be paid to a bank account held by 'a Maltese woman who lives in New York and has a jewellery business called Buttardi'.
The Forensic Accountants state that, from an analysis made by two of their teams, based upon digital (described as expertly tested, although the system itself seems to lack security) and printed records held at Pilatus Bank, there was no trace of the alleged payment of US$ 400,000 from the bank account of Negarin Sadir to Michelle Buttigieg of Buttardi.
The alleged payment of US$ 400,000 was made in March 2016, and furthermore, loan payments of US$ 100,000 weekly, were allegedly made between January and March 2016 from the same Pilatus Bank account to an account in the name of Egrant in a Dubai Bank.
On 8 April 2015, Michelle M Buttigieg bought a family apartment in upmarket Manhattan, 402 East 74th Street, New York for US$790,000. The secured party on the contract was JP Morgan Bank and the debtors were listed as Michelle M Buttigieg and her husband William J Buttigieg. The property was registered in the City Registry on 4 August 2015. According to a background report searched through TruthFinder, the property is listed as a Cash Purchase.
On 13 April 2016, a Financing Statement Amendment Form was filed with the City Registry with a '0' document amount and with the Secured Party Authorising Amendment being J P Morgan Chase. The document makes reference to a File 'Chase – Buttigieg, Reference 112833'. This Financing Statement indicates that the debt on this property was cancelled.
In fact, in an article by Lovin Malta, titled 'Michelle Muscat Casts Doubt on Egrant Magistrate's New Line of Inquiry', reference is made to reports that Michelle Buttigieg received a large payment which appears to tally with a confirmation by JP Morgan Chase Bank to the New York public registry on 13 April 2016. On that date, the Bank confirmed that Buttigieg had fully paid off a mortgage she had been given in 2015 to purchase her Manhattan apartment.
The same article reports that "Buttigieg gave evidence in front of the inquiring magistrate and denies any money being transferred to her account, a fact she made amply clear in the testimony she gave to the inquiring magistrate," a spokesperson for Muscat said.
Michelle Muscat also said she had no involvement whatsoever in Buttardi since 2013, despite Buttardi's website having listed her until recently as the contact person for its Europe sales office. The website has now been amended and the name of Michelle Muscat Tanti is missing.
It is amply clear here that Michelle Muscat was privy to what Michelle Buttigieg testified under oath in closed proceedings in Court, and one must therefore question whether Michelle Muscat and Michelle Buttigieg had agreed beforehand on the contents of their testimony. 
It is now pertinent to point out that Michelle Buttigieg was appointed by Michelle Muscat's husband, Joseph Muscat, through the Ministry of Tourism, as the New York representative for the National Tourism Authority with an annual package of Euro 61,000.
Buttardi is now registered as a single business entity with Reference Number 801363065, and with the name Buttardi Collections (Management Services). The registered owner is William J Buttigieg, the husband of Michelle Buttigieg, and it operates from the residential address of the Buttigieg couple in New York.
Can one attribute credibility to a witness, Michelle Buttigieg, who was the business partner of Michelle Muscat and who could still conveniently be a 'silent' partner, and who is dependent on her remuneration on Joseph Muscat the Prime Minister of Malta, who set up the magisterial inquiry to 'investigate' specifically whether his spouse Michelle Muscat is the owner of Egrant and whether payments were made through Egrant to her ex business partner and close friend, Michelle Buttigieg?
The 'greatest story ever told about the mammoth cover up in the history of Maltese politics' is unfolding by the minute.
A link to part 1 of this series is here.
A link to part 2 of this series is here.
A link to part 3 of this series is here.
A link to part 4 of this series is here.
A link to part 5 of this series is here.
A link to part 6 of this series is here.
A link to part 7 of this series is here.