The sixth part of Godfrey Leone Ganado's review of the conclusions of the Egrant inquiry: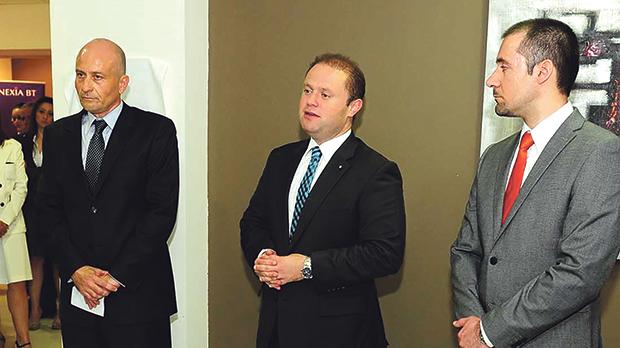 On page 1412 point 5 of the Inquiry Report, the Forensic Accountants, Harbinson Forensics, refer to paragraph 277 (not published) of the report which states:
We have found nothing in the digital data to suggest that Mrs Muscat, either personally, or through companies, she may own, had anything to do with Egrant.
We have not seen any documents revealing that the UBO (ultimate owner) of Egrant was anyone other than Brian Tonna.
I must highlight the following observations on the above points:
Firstly, they speak of 'digital data', and I ask: what about non-digital data?
Secondly, they speak of 'companies she may own' which begs the question why was this statement included.
The categoric statement 'other than Brian Tonna,' indicates that the Accountants did, however, see documents revealing that Brian Tonna was the UBO of Egrant. It would, therefore, be interesting to know what documents, if any, they sighted.
In this respect, I comment as follows:
The Prime Minister said, during a Xarabank debate on 21 April 2017 with the Leader of the Opposition, Simon Busuttil, that after a year of allegations on ownership, he decided to speak, to deny that Egrant was owned directly or indirectly by his wife, Michelle Muscat Tanti.
The first question one has to ask is: 'Why did the Prime Minister wait for over one year to make this declaration? Brian Tonna was his confidant with an office at the OPM, the consultant and auditor of Keith Schembri's Kasco Group, the consultant of Konrad Mizzi and, together with Karl Cini, the designers of the secret Panama Companies and New Zealand Trusts. There is, therefore, no doubt that Egrant would have been discussed between them.
Another question would be: 'Why did the Prime Minister, during the debate, accuse Daphne Caruana Galizia of having reproduced falsified information in respect of the Declarations of Trust, and telling Simon Busuttil "either someone has fed you false information, or you're the one faking the information" and also "people are judging you over this invention"?
The political debate was held on 21 April 2017, in the evening, and the report to the Commissioner of Police was filed by Joseph Muscat's lawyers on 20 April 2017, a day before. This may indicate that the accusation of falsified information and reference to invention, was a 'fait accompli' by Joseph Muscat even before the start of the magisterial inquiry and the appointment of Forensic Document Analysts.
Also, the Forensic Accountants make reference, on page 1411 point 3 of the inquiry report, to the Declarations of Trust being faked documents, and state further that 'their absence from the data sets of Nexia BT, Pilatus Bank and the Panama Papers would suggest that the Declarations of Trust were not created in either Pilatus or Nexia BT or by Mossack Fonseca.
Once again, the sources referred to by Harbinson are not independent, had a conflict of interests, and were themselves implicated directly or indirectly in potential money laundering activities. This in itself, was conducive to making documents disappear or erased. Furthermore, there was hardly any formal information on Egrant, as communications were made verbally via Skype by Karl Cini, to protect the identity of a high ranking politically exposed person. This person could not have been Brian Tonna, as he does not fall within the definition of a politically exposed person. Furthermore, in his email to Louis Quiel (Mossack Fonseca), Karl Cini states specifically that 'the UBO (ultimate beneficial owner) will not be Nexia BT.
I would like to refer to some of the conclusions reached by the FIAU in the leaked document on Konrad Mizzi, which state that the information available to them is deemed to be sufficient to conclude that reasonable suspicion of money laundering and the existence of proceeds of crime subsists.
 "7.0  (ii) – The fact that, of the two BVI shelf companies purchased in June 2013, only one was retained for the benefit of Mr Brian Tonna. This raises suspicion that Willerby Trade (owned by Brian Tonna) was the company for which the Panamanian bank account was intended. This, in turn, raises the suspicion beyond any reasonable doubt that Willerby was being used as a test before setting up the Panamanian companies and respective bank accounts for Dr Konrad Mizzi and Mr Keith Schembri amongst possible others.
"7.0 (iv) – The fact that Mr Cini asked for the three companies to be reserved for some days and subsequently also asked for an extension on this reservation. This indicates that Mr Cini likely needed time to communicate with the actual beneficial owners of the companies and therefore could not take certain decisions himself, which would have been the case had Nexia BT been purchasing these companies as shelf companies which would have been sold at a later date.
"7.0 (vii) – The alleged lack of email correspondence between Nexia BT, BT International Ltd, BT Advisory Services Ltd, Nexia BT Consulting Ltd and BTI Management Ltd, and the Clients and hence the claim that 'All instructions and discussions with the Clients were verbal' is deemed to be suspicious given that when providing such a service, both the client and the provider are likely to resort to emails at least for parts of the process.
"7.0 (viii) – The fact that the engagement letter (a contract for services) issued by BTI Management indicates that this document may have been fabricated to coincide and substantiate requests and claims made following the revelations of the Panama Papers."
Concerning the suspected ease with which documents were amended or altered: 
"Following an error made on the 1st share certificate dated 22 July 2015, a subsequent share certificate and board meeting declaration were drawn up and both backdated to 21 July 2015. The ease with which documentation was amended and backdated is considered to be suspicious."
Other inconsistencies by Brian Tonna and Karl Cini in the ownership structure of Egrant include:
A proxy for a shareholders meeting to resolve to dissolve the company, signed by Brian Tonna. Brian Tonna states that he has been the beneficial owner of Egrant since 9 July 2013, through ATC Administrators as nominees. Brian Tonna states that Dubro Ltd and Aliator SA. were only the original subscribers (shareholders) and they no longer had any involvement whatsoever as from 8 July 2013.
On 19 May 2017, Karl Cini sent an email to Legal Services at Mossack Fonseca in Panama, requesting, besides other things, a declaration signed by the subscribers Dubro and Aliator, confirming that, following the assignment of subscription on 8 July 2013, she 
(Jacqueline Alexander) has not signed any declaration of trust in favour of Ms Michelle Muscat in respect of Egrant Inc.
The email response signed by Mirzella Tunon states: "please be advised that unfortunately the Subscribers are not allowed to directly certify that no declaration of trust has been signed in favour of Ms Michelle Muscat". 
It is interesting to note that Karl Cini expected these declarations to be signed by Jacqueline Alexander, the person whose signature on the declarations of trust has been held to be forged. The issue of these declarations was however refused.
Furthermore, Karl Cini expected a separate declaration by each subscriber. In fact, in his email, he states: "two declarations should be issued, one for each entity under the letterhead of each entity." This fact also gives the lie to statements made by both Brian Tonna and Karl Cini himself, that only one share had been issued by Egrant to ATC Administrators (a nominee company of Mossack Fonseca).
The questions I would like to conclude this article with, are:
Why all this panic in seeking confirmations and declarations after the date of dissolution of Egrant on 6 April 2017? Is it perhaps to make sure that the concocted documents are available in time as documentary proof for the magisterial inquiry?
How is it that the FIAU never seem to have carried out an investigation on Egrant Inc?
A link to part 1 of this series is here.
A link to part 2 of this series is here.
A link to part 3 of this series is here.
A link to part 4 of this series is here.