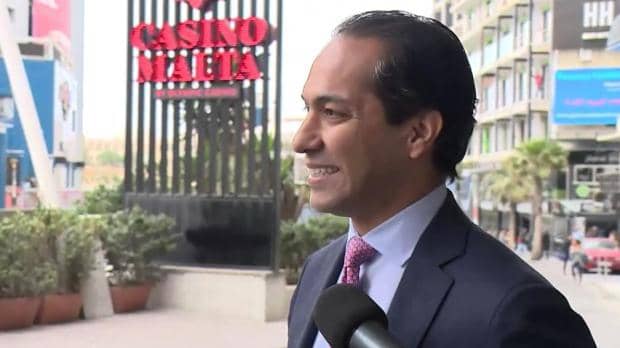 A request by former Pilatus Bank owner and Chairman Ali Sadr Hasheminejad for more time for his legal team to prepare his defence has been accepted by a New York federal court.
The trial was scheduled for May 2019 but US District Judge Andrew Carter agreed that the interests of justice are better served if more time is given to the defence team to prepare better ahead of their client's trial for bank fraud and sanctions busting.
The US district court said it "finds the interests of justice are served by (allowing) the defendant to better prepare for trial and, that those interests outweigh the interests of the defendant and the public in a speedy trial".
The trial date is set for October 21st, 2019.
The judge instructed legal teams for the prosecution and the defence to complete jury selection and any procedural motions before that date. A deadline for any substantive motions has been set for February.
Judge Andrew Carter's decision waives the rules under the Speedy Trial Act which imposes rules on federal courts with time limits for criminal prosecution after indictment and arraignment. The law is intended to protect accused persons from unnecessary delays, a right protected under the sixth amendment to the US constitution.
Ali Sadr is indicted for multiple counts of bank fraud and busting sanctions against his native Iran. The six counts on his indictment carry a maximum sentence of over a century of incarceration.
He was detained in February 2018 trying to leave the United States and has been released on bail restricted to the tristate area around New York and on a $38 million bond.
His Maltese Pilatus Bank has since been shut down by the European Central Bank.
Pilatus Bank was at the centre of revelations made by Daphne Caruana Galizia and whistleblower Maria Efimova that worked at the bank. Revelations included the use of the bank for money laundering for major figures including two of the children of the Azerbaijan dictator Ilham Aliyev.
Those revelations included the allegation that illegal payments were made to a secret Panama company allegedly owned by Prime Minister Joseph Muscat's wife. A magisterial inquiry did not find sufficient evidence to back up those allegations. Prime Minister Joseph Muscat and his wife deny any wrongdoing.
Ali Sadr Hasheminejad started libel proceedings against Daphne Caruana Galizia "to protect his reputation" in Arizona, USA, demanding compensation of $40 million.
The case was withdrawn within hours of the assassination of Daphne Caruana Galizia on 16th October, 2017.