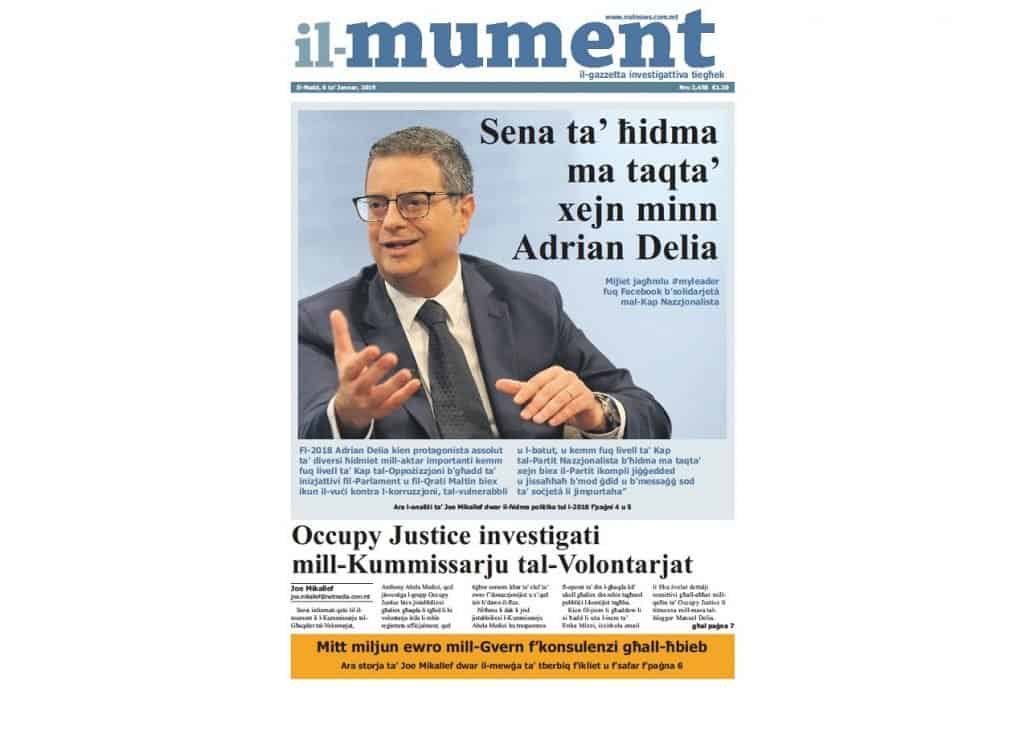 Political parties are clearly not used to civil society groups campaigning on democratic rights, anti-corruption and exemplary public life. Not here anyway.
The PN's story, published this morning on Il-Mument after a litmus test on Labour's One TV last Wednesday and then carried by the PN's official Facebook page, is another salvo in a series of random wallops delivered from the corner it painted itself.
They're really not thinking things through.
Accusing activists of "breaking the law" and speculating on "investigations" is a page straight out of Erdogan and Duterte. They are imitating Labour without the grace of adapting the handbook to suit their needs.
Journalists and activists in authoritarian regimes constantly have to face audits, investigations, allegations of financial impropriety and other random trumped up charges. In Russia, the Philippines, Turkey, Azerbaijan and similar places these are facts of life.
Corinne Vella did not specifically refer to the spurious accusations her sister, Daphne Caruana Galizia, had to face for VAT fraud. But she recognised Il-Mument's story and posted this, this morning.
She would have recognised the rampant misogyny as well. Political parties do not know what to do with civil society groups. They know what to do even less with women. Consider how Il-Mument look to personalise their political assault on Occupy Justice.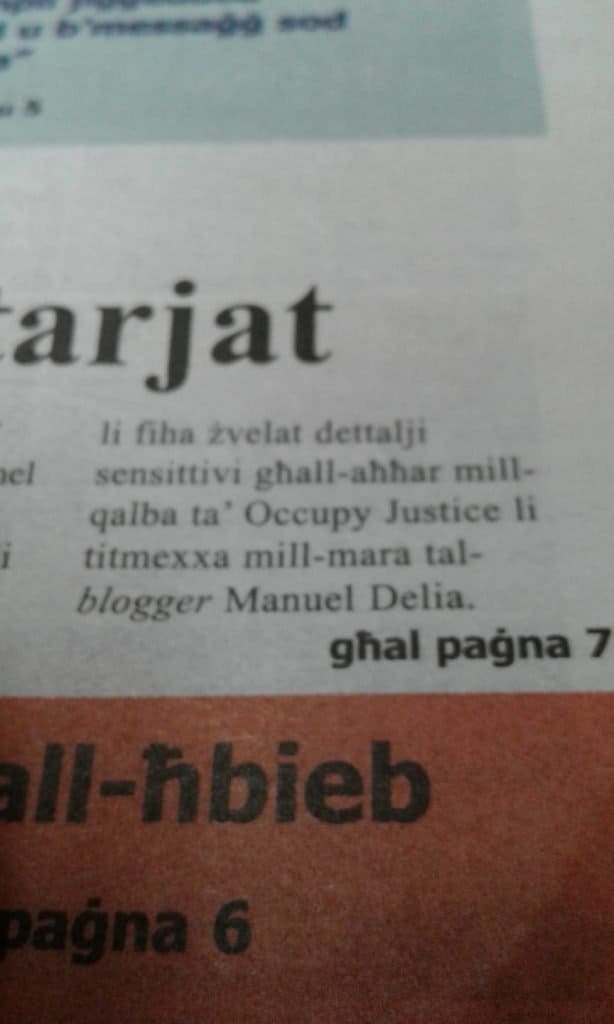 They say the group is led by the wife of blogger Manuel Delia.
That sentence is so loaded. She's a woman. Yuck. She has no name. Of course. She's married to Manuel Delia. That explains it, doesn't it? And he's a blogger. Oh God!
Adrian Delia then doubled down on radio this morning, repeating his macho bluster from last week facing journalists the only way he can: on the radio station he controls while they listen from a safe distance.
He says he's going to hit back at a "small section of the press" for the "lies" they spread about him. He suggests he's talking about Lovin Malta, The Shift News and this website, though to a good extent now he'd also be referring to Times of Malta as well. He also suggests he's talking about the WhatsApp videos making the rounds that were neither filmed by any of those media nor broadcast by any of them.
And then, dulcis in fundo, he says this "small section of the press" is spreading these "lies" on video about "his family" because they're friends of Joseph Muscat and the Labour Party.
Joseph Goebbels would have blushed if he was asked to spin that far.
No journalist filmed Adrian Delia inside his home. And those who filmed it and forwarded what they filmed will have something to say if they're asked when they appear in court whether Joseph Muscat made them do it.
Some people in the PN still feel embarrassed by this anti-democratic behaviour.
Chris Said reminded everyone what the Venice Commission said just days ago. Malta's democracy is undeserving of that name because of how bashed around journalists and civil society are. He says this is not right.
Claudette Buttgieg steps up too and says this is not on.
Discrediting civil society individuals and independent journalists is anti-democratic and when "il-kap magħżul mit-tesserati" indulges in this sort of behaviour he is being anti-democratic.
Many people, like myself, remember when their minds were definitively made up about Adrian Delia. When Daphne Caruana Galizia first published stories about him people were still forming an opinion. When he stood in front of an audience to denounce the biċċa blogger and promised to scorch out anyone's right to criticise the PN or its leadership, he crossed a line not one of his predecessors ever looked upon.
He has never stepped behind it again.