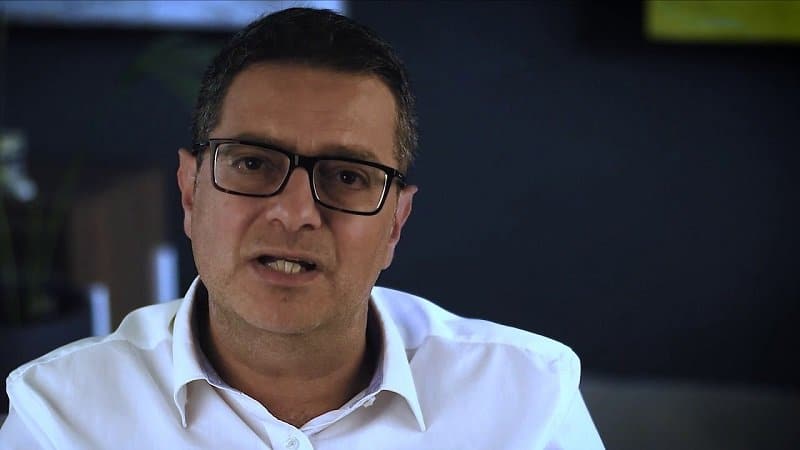 The extent of Adrian Delia's financial troubles have been laid bare in freely available court documents obtained from the Court Registry by this website.
Adrian Delia was reminded in a judicial protest filed in court today by lawyer Albert Libreri representing the Leader of the Opposition's wife Nickie Vella de Fremeaux of five written reminders sent to him by HSBC Bank after missing mortgage payments for May and June 2019.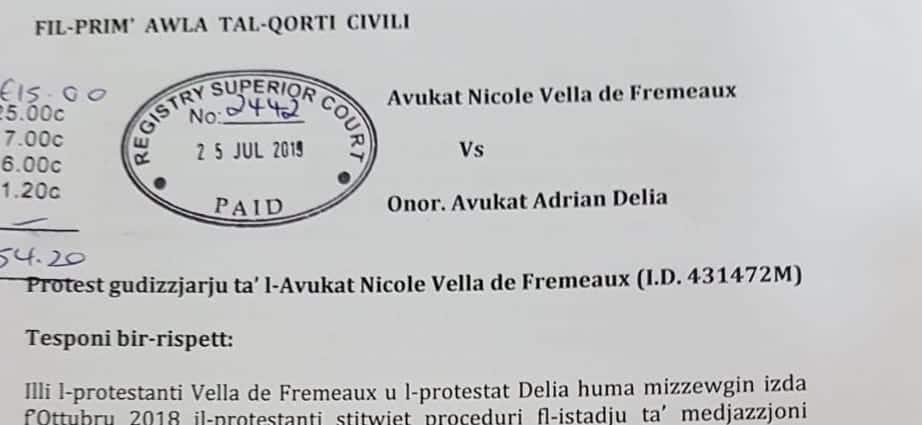 The bank has raised a punitive interest payment and given a deadline for the payment of over €7,500 by 20 July. The protest points out there is a risk the bank might consider initiating action to place the family home where Adrian Delia's wife and their five children live under judicial auction to recover its debts.
In spite of informing his wife by WhatsApp that he had settled the amounts due on the mortgage, the bank yesterday — four days after the deadline — informed Nickie Vella de Fremaux that no such payments had been made by Adrian Delia.
In the meantime HSBC has also written to Adrian Delia to inform him of punitive interest rates imposed on top of standard rates charged on his overdraft after he ignored several letters and calls from the bank urging him to bring his overdraft within its authorised limits.
HSBC is also chasing Adrian Delia for skipped monthly repayments on two credit cards on which he is in debit by over €25,000.
In the meantime Bank of Valletta wrote to Adrian Delia to tell him that a standing order of just over €800 could not be honoured as he had insufficient funds.
The judicial protest also expresses concern that utilities at the home where Adrian Delia's children live risk being cut-off in view of outstanding bills for water and electricity exceeding €19,000 which Adrian Delia has not paid.
The judicial protest reminds Adrian Delia that he had undertaken in Court to pay monthly payments due to the banks for loans, overdraft and business loans at least some of which are secured by the matrimonial property where Adrian Delia's children live.
It was on the back of this undertaking that the court at the time calculated the maintenance due to Adrian Delia's wife and children at a rate which Nickie Vella de Fremeaux considers less than is necessary to raise 5 children. Maintenance was ordered by the Court last January upon Nickie Vella de Fremeaux's request.
The judicial protest complains Adrian Delia lied to his wife about a very serious matter, has acted irresponsibly and abusively and is putting his wife and children in danger of being made homeless if the loans are called in and the house is placed under judicial auction. That's apart from the fact that his delays in payment is costing more money in punitive interest rates.
The judicial protest reminds Adrian Delia that his wife and children have had to change their lifestyle as they could not make ends meet and had to get financial help from Nickie Vella de Fremeaux's parents to whom Adrian Delia already owes considerable sums of money.
The judicial protest holds Adrian Delia responsible for damages suffered and calls on him to honour all financial obligations he has entered into.
More soon.