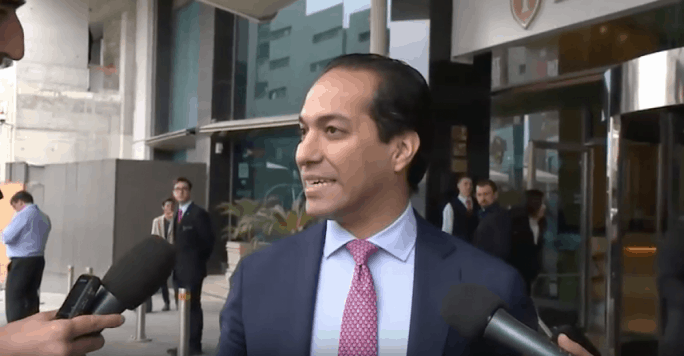 In a couple of hours, the money laundering and Iran sanctions-busting trial of Ali Sadr Hashemi Nejad starts in the Southern Distict of New York federal courtroom of southern Manhattan.
Ali Sadr's lawyers have filed reams of preliminary objections to proceedings over the last several months right up to yesterday the eve of the commencement of the trial. Financial crime consultant Kenneth Rijock commented earlier that that Ali Sadr's lawyers "sought to complicate the issues, by the so-called 'kitchen sink' method, of throwing multiple issues not relevant to the crimes charged, regarding Iran, to divert the jury's attention from the facts and the evidence.
"This tactic also is most likely intended to create potential issues for appeal. The case has been zealously defended by counsel, though these issues are most likely to be found to be outside the scope of a money laundering and sanctions evasion case."
The case will be heard by US District Judge Alison Nathan.
Ali Sadr Hashemi Nejad was arrested in March 2018 and was charged for participating in a scheme to evade US sanctions and funnel more than 115 million US dollars paid under a Venezuelan construction contract through the US financial systems.
He was arrested while still serving as chairman of Malta-registered Pilatus Bank. In preliminary court papers prosecutors would say that Pilatus Bank was itself an exercise in money-laundering because it had been set up on the back of proceeds from crime.
Ali Sadr Hashemi Nejad sued Daphne Caruana Galizia for damaging his and Pilatus Bank's reputation when she reported with the help of a source working inside the bank, Maria Efimova, on pervasive money laundering at his bank. Her reporting would be confirmed and after his arrest in the US, Pilatus was shuttered by the Malta Financial Services Authority under orders from the European Central Bank.