To whip up support for its decision to flout international law by pushing back migrants into war-torn and warlord-infested Libya, Robert Abela's government grounded its arguments in the Covid-19 crisis.
But the secret push back plan had been long in the making. The existence of a 'grand plan' was confirmed by none other than Neville Gafà in February 2020 who claimed in a MaltaToday interview to have brokered a deal with the Libyan authorities on the instructions of former prime minister Joseph Muscat. No details of the mechanics of the plan were revealed.
Last November Times of Malta's Ivan Martin revealed there was a secret "cooperation agreement" with Libya. A photo of a meeting in the negotiations  with Libya's deputy prime minister was published that showed a meeting of a Malta delegation that included Neville Gafà. The delegation also included Colonel Clinton O'Neill who still heads operations at AFM.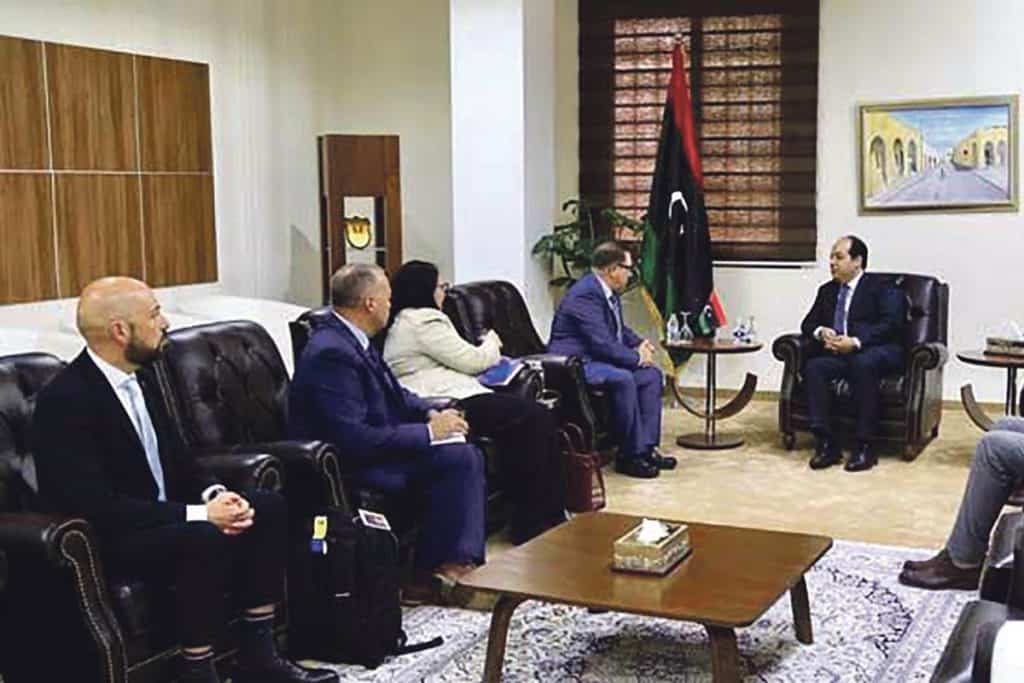 Aa pattern of the nature of this 'plan' has been taking shape for some time. Follow this link to Alarm Phone's website where they document another effective pushback last March. Yet another similar event occurred in October 2019 when Covid-19 had not even registered on anybody's radar. These pushbacks involved coordination with the so-called Libyan coastguard. We have now upgraded to the hiring of private boats to undertake this illegal and forced movement of people towards torture or worse.
The premeditated nature of the outsourcing of pushbacks and the precedents recorded over the last 6 months show that this has nothing to do with Covid-19.
But in the Easter weekend disaster there was another decision that preceded the decision to have a Maltese-owned Libyan-flagged fishing boat drag the migrants back to Libya. And that was the decision of the Maltese authorities to send no state asset (no AFM boat) to rescue the migrants whom Frontex had for days spotted and who had been spotted by an AFM plane on Easter Monday night.
Why did the AFM not send a boat to rescue the migrants it knew about?
There is an official answer: and that is that the AFM's resources were focused on protecting the harbours from Covid-19. Most of us are not experts about Malta's defence assets. I turned to an expert who must remain anonymous for professional reasons, and asked them about how plausible the government's explanation is.
Scroll down for the answers in full. In brief however it is clear that blaming the decision not to rescue the migrants at sea because of Covid-19 or the order to close the harbours is a baseless distraction. It has however proved mighty effective on public opinion gripped by a toxic mixture of pestilent paranoia and deep-rooted racism.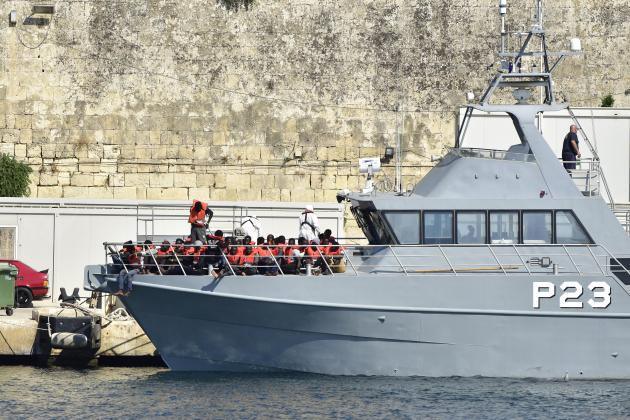 1. A TVM report quoted 'informed sources' explaining that the AFM's seagoing assets were taken up in 'routine' operations to enforce the harbour closure under the health department's orders to prevent Covid-19 infections. This point was used to justify the fact that no AFM boat was dispatched to rescue migrants in distress in Malta's search and rescue area. Would you say this is a reasonable position?
The AFM have two primary categories of patrol boats. Those that are suitable for duties inside harbours and close to the coast. They have six of these boats and can also count on a number of RHIBS for such duties.
It is therefore fair to say that these resources are more than sufficient to meet any additional harbour and coastal control duties required due to the Covid-19 pandemic.
The AFM then has four offshore patrol boats that are available with their own crews for long range patrolling and rescue work.
2. From the information available, is it your judgement that an attempt at rescue of the dinghies would have compromised harbour security?
Any attempt to rescue any persons in distress at sea utilising any one of these four offshore patrol boats available would not in any way have compromised any additional patrolling tasks being performed because of the Covid-19.
A different category of boats is used for such tasks with each boat having its own crew.
3. Who would normally be responsible to decide that an AFM boat is not dispatched to do the rescue? Would you expect it to be an operational decision, a decision taken at army command or a political decision?
Given that there is the Covid-19 pandemic, such decisions would be taken at the highest levels of AFM command and government.