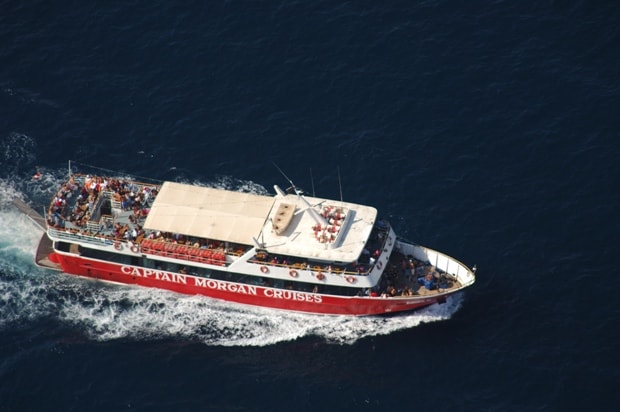 International NGO Human Rights Watch joined the chorus of pressure on Malta to allow migrants penned on Captain Morgan coastal cruises outside Maltese territorial waters to disembark in Malta and seek asylum if they choose. The organisation accused Malta's government of having no legal basis or legitimate purpose for keeping people on these ferries, making this arbitrary deprivation of liberty.
Judith Sunderland, acting deputy Europe and Central Asia director at Human Rights Watch, said "it's incredible that the Maltese government would hold these people captive on tourist ferries in miserable conditions for weeks to pressure other EU countries to take them."
Human Rights Watch pointed out that the government has not stated whether this is a mandatory quarantine to limit the potential spread of Covid-19, nor is it clear if it has carried out any public health measures, such as testing for Covid-19, isolating anyone with symptoms, and enabling social distancing. Even if it were intended as a quarantine, both groups have been on these boats for longer than the commonly mandated 14-day period.
"Conditions on board, never appropriate, appear to be deteriorating significantly. On May 19, a man sent a Facebook post to the nongovernmental organisation Alarm Phone, which runs a hotline for boats in distress in the Mediterranean, saying he is on board the Europa II and describing increasing despair in the 'water prison.'
"He said that some people had attempted suicide and that 'anxiety, resentment, and depression have increased … this has made our health condition worse. Also due to lack of full health care, there's been an outbreak of skin diseases … there is lack of care when it comes to food. Hunger strikes have started and we're in a deplorable state. We have no means of communication to reflect our [condition] to the outside world.'
In the meantime an effort by Malta Today to approach the Captain Morgan prisons to speak to the migrants on board was rebuffed by the AFM that ordered the press to stay at least a mile away.
Preventing journalists from monitoring the conditions of people in detention ordered by the government can reasonably be interpreted as covering up the conditions forced on the government's prisoners.
An EU Commission spokesperson yesterday rebuffed accusations by the Maltese government insisting that the migrants must first be disembarked before the Commission can help with their relocation. "We are doing our best to improve the situation in the central Mediterranean in spite of the difficulties caused by the pandemic. We expect however that Member States fulfil their obligations under international and European law".