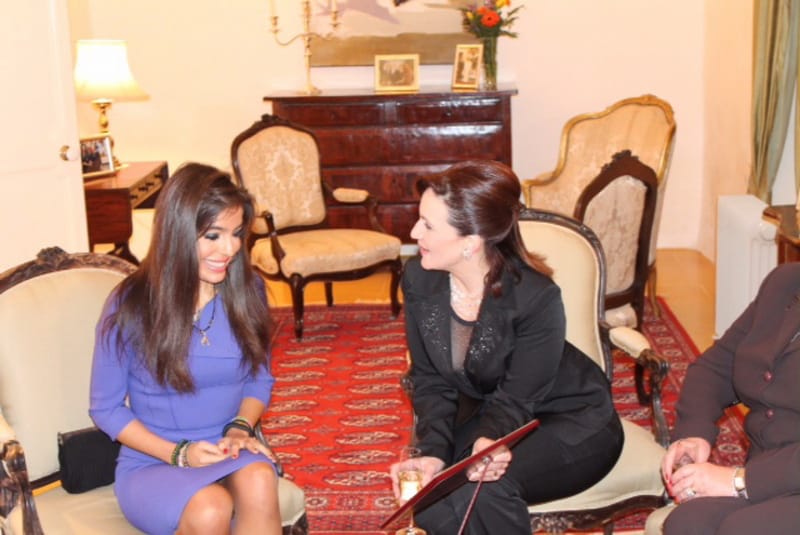 I am starting a series of articles based on extracts from the Egrant Inquiry report, as I am sure most will not bother to read through 1501 pages, leading, in my opinion, to only one credible fact – a pandemic of a deadly corruption virus, injected into the fabric of society by the crony state political doctors and their subservient mavericks.
I would like to start with Michelle Muscat, the subject of the inquiry, as a result of the allegation that she was the owner of Egrant. The allegation was based on two declarations of trust signed by Jacqueline Alexander of Mossack Fonseca, which were allegedly found in a safe located in the kitchen at Pilatus Bank. Copies of these declarations of trust were made available to journalist Pierre Portelli of the Malta Independent, who handed them to the police.
I must highlight that during the inquiry, the court-appointed calligraphy experts and a forensic document analyst concluded that the signatures of Jacqueline Alexander on the Declarations of Trust were forged.
Subsequent to this finding, and even before the full inquiry report was published, Prime Minister Joseph Muscat attributed the forgery to Simon Busuttil, the leader of the opposition, and even went as far as to vociferously and repetitively call him a fraudster during a sitting of parliament.
I will be commenting on the declarations of trust in my second article, and eventually I will also be commenting on the testimony of most of the key witnesses and on the very strong indications that Pilatus Bank was a conduit for money laundering by politically exposed persons from Malta and Azerbaijan, particularly the daughters of the president of Azerbaijan Arzu and Leyla Aliyeva and the sons of the minister of emergency situations of Azerbaijan Tale and Nijat Heydarov.
In fact, the court-appointed forensic accountants conclude on page 961 that 'the preliminary review of transactions relating to Azerbaijan and the families of Alyev and Heydarov show commonly accepted red flags for money laundering'.
The high value transactions channeled outwards and inwards through family accounts at Pilatus Bank originate from accounts and companies established in Dubai. These accounts also show that a specific Group company of the Aliyevs in Dubai, was acting like a clearing agent to channel relatively smaller payments, possibly commissions, to other companies in Dubai.
The basic data required for evidencing allegations is always hard copies of documents and or soft electronic data saved on the IT systems operated by the bank and company service providers like Nexia BT, who were evidently servicing the Muscat family. In fact, these were the two locations sourced by the forensic accountants and other court-appointed forensic experts for their investigation.
Unfortunately, the situation here is one of potential deletion, alienation or manipulation of data related to the Muscats and Egrant. In fact, the straight jacket terms of reference which were established by the prime minister himself, after a year of 'discernment' and heartache, as he himself vociferously stated in a live television debate with Simon Busuttil, specifically restricted the inquiry to the words Egrant and Muscat.
In this respect, I list below matters which require to be highlighted to understand the scenario surrounding this inquiry:
While hardly any data was found in wide searches with the words Egrant or Muscat, some information is always bound to slip out from some unnoticed corner, and the following may be one such instance. This is from point 2 under the title 'Dr Joseph Muscat', on page 934 of the report by the Court appointed Forensic Accountant Mirosleva Milenovic: "In seized documents from Pilatus Bank and in the database of Pilatus Bank, there were no records that Mr Muscat or members of his family held a bank account in Pilatus Bank.
"Through the review of the files (documents reference: Box A Nexia, Dok YF 46) it has been identified that all payroll services, personal tax returns and salary calculations have been performed by NEXIA BT Consulting Limited (NEXIA BT) for the needs of Mrs Michelle Muscat. Through the review of her files, two invoices from NEXIA BT have been identified. Invoices relating to the above-mentioned services, were not issued to Mrs Michelle Muscat, but to a company and an individual with no evident relationship to her.
"Those invoices are:
Invoice number 15BTC0086C from 7 January 2015 issued to Lemon Grass Company limited, Malta.
Invoice number 15BTC0084C from 7 January 2015 issued to Mr David Vella, David Vella Trading Limited, Malta.
"No clear relationship between Dr/Mrs Muscat, Lemon Grass Company limited and David Vella Trading Limited have been identified'.
For the record, Lemon Grass Company is a retailer in fruits and vegetables and I find it hard to reconcile a situation where the spouse of the prime minister could have been an employee of this company. In fact, there are other instances, which are listed with the name of Michelle Muscat, and tagged as questionable.
What stands out however, is the narrowness and shrewdness of the terms of reference for the inquiry being restricted to a name Michelle Muscat, for which there are many namesakes. In fact, this was a problem for the experts because in browsing data records, unless such records were saved with an identity card number, besides the name and surname, the results would be either negative or misleading.
In their report to the magistrate, Harbinson Forensics, under the title 'Pilatus emails' in point 29 on page 1208, state 'As you are aware, the emails of Pilatus Bank are stored on the cloud and are not available to us. However, some emails of Pilatus staff were available to us having been backed up by the individuals onto their laptops. They formed part of our examination, but they did not include emails of any of the senior management team at Pilatus'.
The testimony of the employees of Pilatus Bank brings out clearly that the junior members of staff were hardly aware of what was going on, as the key information and data on politically exposed persons, was handled exclusively by members of the very senior management. This is obviously an obstacle into carrying out an inquiry which will give crystal clear conclusions.
In their report, under the title 'Trace of external memory device relating to Egrant' point 265 on page 1276, Harbinson Forensics state "Our searches of the 'unallocated cluster' found only one Egrant related item not found elsewhere. This was a small system file which indicated an external memory device, possibly a USB, had been attached to a laptop and contained a subfolder called Egrant. There is no further evidence to show what the folder contained or to identify the memory device. It does raise the possibility that there were digital files in relation to Egrant which were not held on or copied onto the digital devices seized. Its present whereabouts is unknown."
In their report, under the title 'Three batches of Emails you received from various parties', points 46 to 50 on page 1212, Harbinson Forensics state that they compared three batches of emails referred to them by the magistrate in June 2018, to the emails in the Nexia BT data set. All were traced, except for those received from Dr Simon Busuttil which revealed 29 emails which were not present in the Nexia BT data set. These emails referred to the period between January 2015 and August 2015 and are between Karl Cini and various Mossack Fonseca representatives regarding the setting up of bank accounts for Tillgate and Hearnville in various banks in various jurisdictions – especially Dubai.
I must highlight that, despite Joseph Muscat turning the Egrant Inquiry into an ongoing vicious attack against Simon Busuttil, this is the only reference to Simon Busutiill in the whole report and the reference validly points to documentary evidence in the form of important emails which was found missing on the data set of Nexia BT, specifically removed to cover up for the international treasure hunt for bank accounts for the crooks, to hide their illicit loot.
I will conclude this article by making reference to pages 1253 and 1254, points 211 to 216, which bring out the 'crookedness' of the Nexia BT outfit, particularly Karl Cini, in the way they manipulate and forge documents with the assistance of Mossack Fonseca, to cover up the real truth about Hearnville, Tillgate and Egrant.
Harbinson Forensics titles this section '24 February 2016 – the start of a period of high activity'. On 24 February 2016, Daphne Caruana Galizia posted a blog with the headline "Konrad Mizzi says: 'TRUST ME'". This day marks the start of a lot of activity over the next few months. This is initially focused on Hearnville, then Tillgate and then Egrant, the activity apparently linked to the progression of revelations in Daphne's blog.
The first in the stream of emails that we have seen was at 6 am on 24 February 2016 when Karl Cini sent an urgent mail to Mossack Fonseca asking for signed statements confirming the directors and trustees in relation to Hearnville.
The same day, Mossack Fonseca emailed Karl Cini about the opening of a bank account for Hearnville and New Zealand Trusts with 2 signed certificates attached. One of these stated that Hearnville had not traded to date nor had any assets or bank accounts. T he other form stated Orion Trust owned Hearnville.
The next day, 25 February, Daphne posted her blog "Mossack Fonseca, Brian Tonna, Konrad Mizzi and his Panama 'shell'". (It is intriguing that seemingly unconnected accounts for Bankok Ltd were saved at Nexia BT that same day, with the file name "MuscatM_20160222". This small company seems to have little to connect it to Michelle Muscat).
On 26 February 2016, there are a series of emails between Karl Cini and Mossack Fonseca regarding a declaration of trust for Hearnville [Doc 62]. It is interesting that the emails on this day reflect the progressive editing of a document dated 2 July 2015 (but apparently signed on 2 June 2015). The editing and correspondence continue over the next four weeks or so.
On 2 March 2016, Daphne blogs "Michael Cassar, Commissioner of Police, should have ordered the start of an investigation last week". Karl Cini then asks Mossack Fonseca for 2 declarations to be prepared stating:
That the shares of the company were acquired by Keith Schembri in July of 2015 prior to the acquisition by Keith Schembri of such shares; there were no transactions by the company;… the company has never opened a bank account,……..and does not have a bank account…………….regarding shares [etc] for Tillgate.
A declaration by the trustees of Haas Trust stating that they acquired the shares Tillgate on 21 July 2015 the trust has no other assets except the shares in Tillgate and that it has no bank account.
On 6 March 2016, Daphne blogs "Baku/Millions/Muscat/Nexia/Brian Tonna: Big story in the Sunday Times". It appears that this may have triggered Mossack Fonseca's compliance department to email Karl Cini on 10 March 2016, for details about Egrant including names and addresses of directors and the Ultimate Beneficial Owner. Mossack Fonseca state "Please provide the share register as we do not have it."
It seems significant that on this date, Mossack Fonseca confirm that they do not have any of this information which they apparently are subsequently being asked by Karl Cini to confirm at the later date of 3 March 2017. Karl Cini replies immediately to Mossack Fonseca, stating Egrant has not traded and that he provided all this information to them previously.
Also, on 10 March 2016, the FIAU request all documentation for Hearnville and Tillgate from Karl Cini – "Secret Documents re trusts and companies".
I wonder why the FIAU never asked for documents regarding Egrant.
My next article will be about the Declarations of Trust and forged signatures.