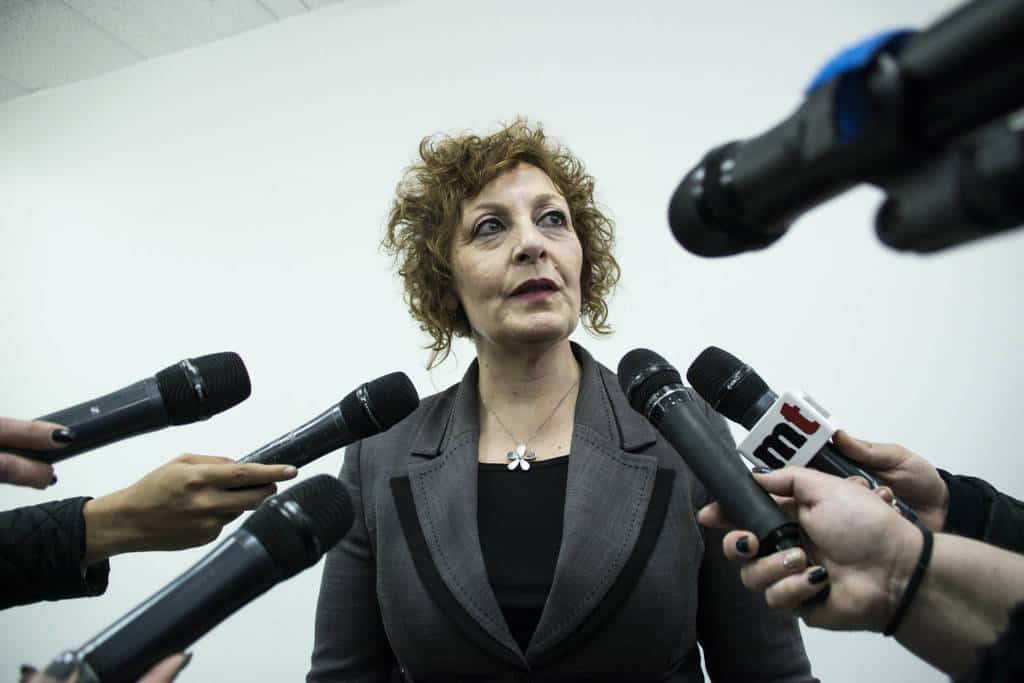 Why did it have to be the prime minister to deny Charmaine Gauci quit?
This feels like an involuntary confirmation. I had been hearing from different sources since Friday that Charmaine Gauci could no longer stomach the fact that she was being used as a prop by Robert Abela to certify advice she was not giving.
Of course, if in a moment of anger or despair she threatened resignation and then changed her mind or allowed for her resignation to be rejected, the "rumours" are not "part of a campaign against her 'mounted by a few'." By calling everyone else a liar Robert Abela is not helping her case.
Certainly, Charmaine Gauci could be saying now that the thought of resigning never occurred to her, she never told anyone she was considering quitting, and that this was baseless speculation and we'd have to accept what she says in the absence of any other evidence. But Charmaine Gauci is saying nothing. The woman who was everyone's favourite daytime TV star for the months of fear and lockdown, is not picking up the phone. Robert Abela is speaking for her instead. Chilling.
Why is this important? Why isn't it a personal or professional matter for Charmaine Gauci to see to?
Because right now we need our doctor. And that's even true if the doctor doesn't have all the answers.
I'm impatient with Ranier Fsadni's argument of this morning. He says – I summarise – that we do not know enough about Covid-19 to know whether it is feasible to stay in lockdown until we have a vaccine. We must, therefore, bite the bullet and switch our economy back on, even at the expense of a higher infection rate.
Now that may be right but the argument cannot be used in defence of Robert Abela's decisions if Robert Abela will not use it himself. Robert Abela said none of this when he announced eased restrictions. Instead he showed up all Panglossian accusing anyone that disagrees with his policy on opening the economy of being irrational. He said the risk of a second wave was baseless fear because, after all, waves are in the sea. Like George W. Bush on an aircraft carrier he applauded himself for a "successful" job done riding through a triumphal arch of his mind to mark his glorious victory on the battlefield of Covid-19.
Therefore, what Robert Abela was not telling us was that he needed to reopen the economy because we now needed to learn to live with Covid-19 in spite of the losses we would have to suffer. His vanity and insecurity do not allow him to confess to any doubt, even in the face of a new disease no one really knows much about. He instead told us he was reopening the economy because his genius had definitively defeated Covid-19, that he knew just what to do and he had done it. And now we could follow him in the bright new post-Covid-19 world in blind trust of our great leader.
It's crushing that Donald Trump has become the gold standard of policy making.