Mario Azzopardi, introduced by Chris Cardona as his chief of staff and close friend, is the cousin of Police Commissioner Lawrence Cutajar. Chris Cardona's Ministry website lists another person as his Chief of Staff. However Mario Azzopardi's Facebook page says he is "self-employed" at the "Ministry for Economy". His self-employment might be referring to the fact that apart from his official duties Mario Azzopardi is a clothes retailer.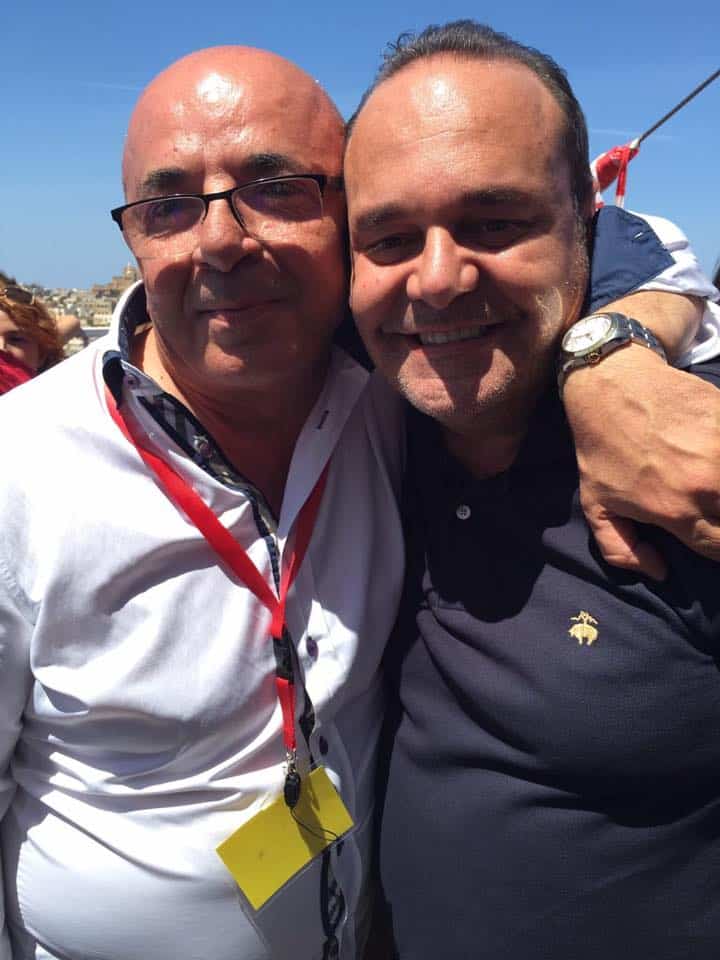 In this Facebook post Mario Azzopardi praises his cousin for the investigations into the assassination of Daphne Caruana Galizia that up to this point have had the effect of detaining three alleged hired assassins and evidence against them is being presented in court. Indeed this was posted on the day of those arrests.
This preceded reports by the Daphne Project that Mario Azzopardi's boss and drinking buddy was seen by eye-witnesses conferring with the alleged assassins before and after the killing.
Mario Azzopardi was in the hotel room in Dubai where Chris Cardona ran a 300 drinking bill from the hotel room minibar. He stepped in to refund the tax payer of the cost.
Their statement of the time said "in full respect towards the NAO and the general public, the ministry discussed these expenses from the private room of the chief of staff, and has decided to have the expenses refunded. The ministry reassures the public that its officials have always carried out their duties in full respect of public finances," the ministry said in an official statement. It said nothing about carrying out their duties reasonably sober though.
Just under two years ago Mario Azzopardi's car was set alight outside the notorious Stables Bar outside Sappers Street in Valletta. This is Malta Today report of the incident from the time.
Mario Azzopardi and Police Commissioner Lawrence Cutajar are not just cousins but close personal friends.
Meantime Chris Cardona is known to have volunteered a statement to the police on allegations he conferred with the alleged assassins of Daphne Caruana Galizia denying having done so. The police are known to have interviewed him on the matter.