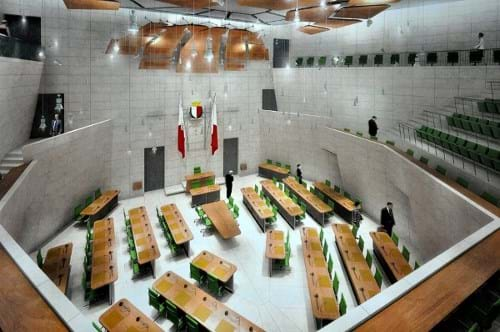 6. We do not understand why it is still necessary for a qualified majority in Parliament to confirm whether a judge or magistrate should be removed from office once the Commission for the Administration of Justice (CAJ) and, as is proposed, the Constitutional Court, have confirmed that the criteria for removal established at law have been satisfied.
It would seem that the only further considerations beyond the requirements of the law that Parliament could make at that point would be political considerations. Even if these considerations are reached by cross-party consensus, political considerations should not be relevant in deciding whether to retain a judge or a magistrate that the CAJ and the Constitutional Court agree should be removed.
The Parliamentary procedure (currently in existence) has in practice been used to ensure that no matter how egregious the failures of the person concerned are, no one is ever removed from the judiciary, whatever reason there may be for this to happen. In one case a motion of impeachment was defeated because the Opposition used its whip to ensure its members vote against the motion. In another case, a motion on the agenda was left undebated until the judge concerned reached retirement age.
In the cases of the botched impeachment processes for Judge Antonio Depasquale (2010) and Judge Lino Farrugia Sacco (2014), large political groupings in Parliament have ensured that offending members of the judiciary were rewarded for disloyalty to their judicial office in exchange for partisan loyalty. This is yet another manifestation of explicit political interference which the government's proposals seek to retain.
The ultimate power of politicians to keep members of the judiciary in office even if recommended for removal by their peers could prove to be a reason to stay on the right side of people in the executive branch of government.
There is also lack of clarity about the double role of the Chief Justice, who will be expected to be part of a decision on the removal of a judge both in the first instance at the CAJ, and at appeal in the Constitutional Court. We hope this will be clarified in the draft legislation when it is published.