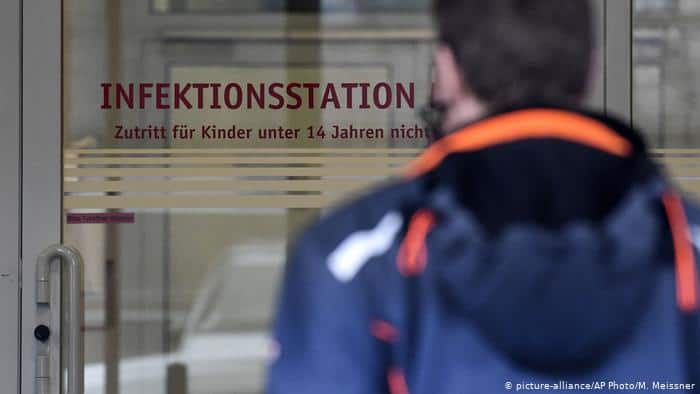 Having had the benefit of spending years in various European countries, worked there, paid taxes there and experienced their healthcare systems, I can understand the different results of the approaches to the Covid-19. Since January, when the virus reached Europe and the USA, countries reacted differently exposing the investments made or the lack of preparation or investments in pandemic preparedness of the past years.
We also see the philosophies of the various countries. Some prioritise the economy and the preservation of wealth. Others prioritise the health and welfare of the weakest in society at whatever cost while a third group tries to achieve both of these objectives.
My experience covers Sweden, France, Belgium, Germany and the USA. How had they prepared for this eventuality in the last 20 years? How did they react to the first news from China? How did they inform their citizens? Were their spokespersons trustworthy?
This article is written on the 15th April and the numbers may have changed when you read this. (Scroll down for an updated chart).
Which country would you like to be in today?
Country
Tests per Million
No of Cases
No of Deaths
Deaths per Million
Cured
Active cases
Going up
USA
8894
587500
23649
71
37200
526745
UK
5416
88621
11329
167
–
76948
Sweden
5416
11445
1033
102
381
10031
Going down
Spain
12833
172500
18056
386
67500
86981
Italy
17315
159516
20465
338
35435
103616
France
5114
136779
14967
229
27718
94094
Germany
15730
130383
3215
38
68200
58968
Denmark
12448
6496
299
52
2515
3682
Norway
23483
6605
134
25
32
6439
The statistics expose the truth. Numbers never lie however one blusters or lies like President Trump or delays and then tries to recuperate like the UK did, or when one country tries to outride the pandemic as though it was a normal flu like Sweden is trying to do.
9 countries: 3 still on the upward curve with more cases to come, more deaths and a longer pathway to recovery. 6 have reached the top of the curve and are now on the way down with reduction of new cases and, in time, fewer deaths. Deaths are always ten to fourteen days after the peak of new cases. Going down is a very slow process and deaths continue for two weeks after.
The three going up have low number of tests per million and have not registered the real number of cases and are probably much worse off. They were also unprepared with insufficient beds and protection equipment as in the UK and USA. They closed their country and ordered social distancing and lock down late or, as in Sweden's case, never.
Of the six going down, Italy and Spain have a good number of tests capturing the real number of cases but extremely high number of deaths per million (close to 400). Why? Two reasons: a lack of investment in hospital services and a lack of discipline of the population in the first stages of the lockdown. The third country with a high death rate, namely France, has low rate of testing indicating probably more cases than reported, a lack of discipline during the lockdown and weak investments in number of jntensive care beds.
The best three countries are Germany, Norway and Denmark. All locked down early on, have a disciplined society obeying lock down, invested heavily and consistently in healthcare over the last 50 years and tested intensively from the very start.
Where is Malta on this scale? Malta has done a good job because it shut down relatively early except for the delay in shutting the ports and airport allowing the importation of the virus in the first place for which I blame the prime minister. Investment in healthcare with Mater Dei and our health workers has paid off. We have a low death rate of 7 per million, a high testing rate of 43305 tests per million and very calm transparent reporting to the public by Minister Fearne and Mrs Gauci.
For particular reasons of health of a couple of my German family members who are obliged to remain here for treatment, I am glad to have been stranded here in Germany when the pandemic started and airports were shut.
Hospitals have spare equipment should I need them, all neighbours and citizens obey the stay at home orders in spite of good weather. Schools, shops and factories are closed but everybody is receiving economic support from an extremely healthy economy that can afford to pay compensation to all. Over the past several years Germans were criticised for not spending in the consumer frenzy but were saving in health insurance and pension funds. They are now are benefiting from this sense of thrift.
Testing is the only answer for the next 10 months until a vaccine is placed on the market. By testing one can isolate suspected cases early and totally and therefore stop the exponential spread. Tests will identify workers with anti-bodies. Only then can we start opening up society.
Italy and Spain are both in the 350 deaths per million while Germany and Norway are ten times lower at 38 and 25 per million.
No deaths per million because of a virus is acceptable. Economic loss should be tolerated in order to reduce the death rate to zero and to await the arrival of the vaccine. No opening up before 2021.
Chart updated on 6th May.
Country
Tests per Million
No of Cases
No of Deaths
Deaths per Million
Cured
Active cases
Going up
USA
24186
1263225
74809
226
213109
975306
UK
21330
201101
30076
443
–
170681
Sweden
14704
23918
2941
291
4074
16903
Going down
Spain
41332
253682
25857
553
159359
68486
Italy
38221
214257
29684
491
93245
91528
France
16856
174191
25809
395
53972
94410
Germany
32891
168162
7275
87
139900
20987
Denmark
49114
10083
506
87
7493
2084
Norway
34984
7996
216
40
32
7748
John Vassallo is a lawyer and former Ambassador of Malta to the EU and Nato. He was a Vice President of Microsoft.