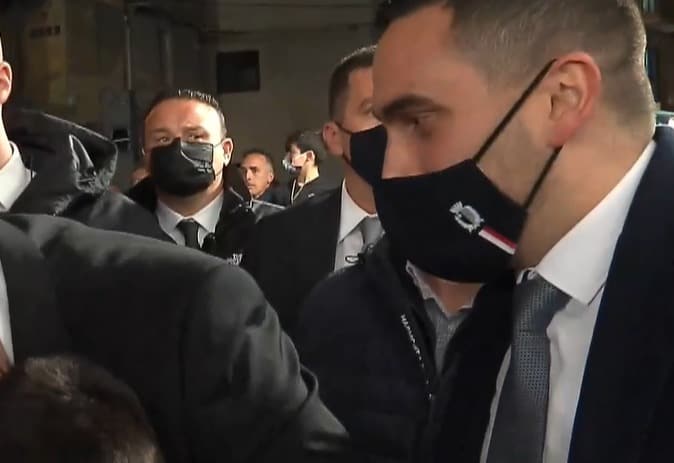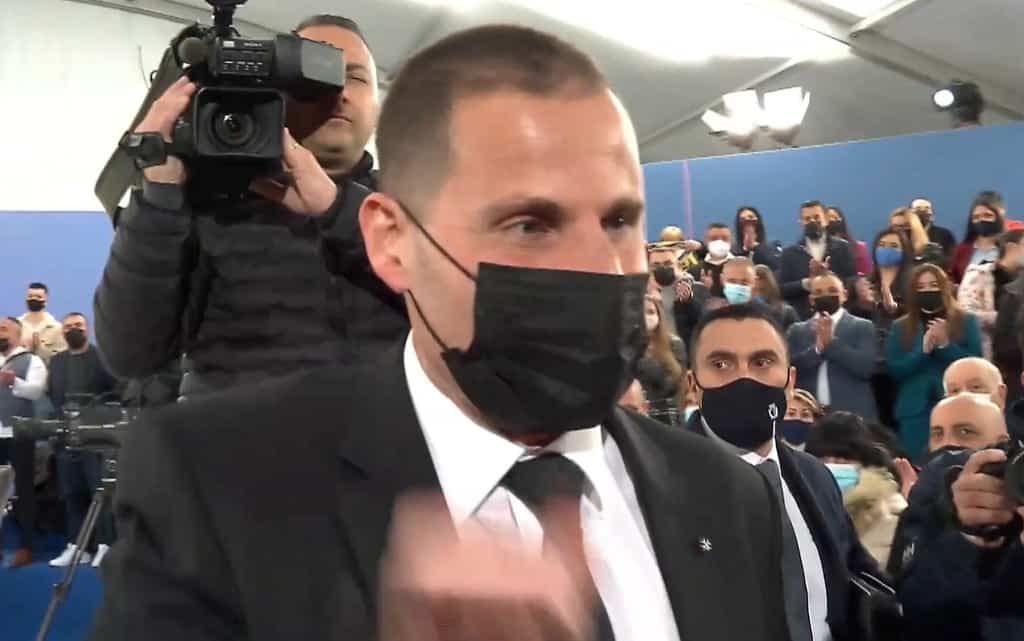 A member of Robert Abela's security detail is seen in this photo wearing a mask issued to him by the government, showing Malta's coat of arms.
U ija. Tfettieq.
It is symbolic of a deeper malaise which has not started since Labour took office, which I personally was to an extent guilty of when I ran for Parliament in 2013, which has been taken to extremes by the current government, and which, for the sake of democracy needs to stop.
Party campaigning is one thing, government is another. The use of government ministries, cars, staff, stationery, telecommunications, and other resources for electioneering should be illegal for being both a misuse of public funds and for undermining the democratic process by removing the level playing field we need for voters to choose between parties and candidates for legitimate reasons, not according to how much money they managed to divert to their campaigns and how powerful they look.
There's a scene in the West Wing when the fictional president insists on making calls to solicit funds for his campaigns from his bedroom in the East Wing, not from his desk in the Oval Office. The phone bill in the East Wing is charged to his personal account. The phone bill at the desk of the Oval Office is at the public's expense. But there's something else Josiah Bartlett was concerned about. The desk in the Oval Office is the place from which the President commits armies to war. It is undignified to use it for the puerile purpose of securing his own re-election.
That coat of arms on the mask of Robert Abela's body-man represents the whole country. Robert Abela should be protected everywhere, including at party rallies. But if we can't be bothered with the way things look, we won't be bothered with the way things are done. And they're not done right.