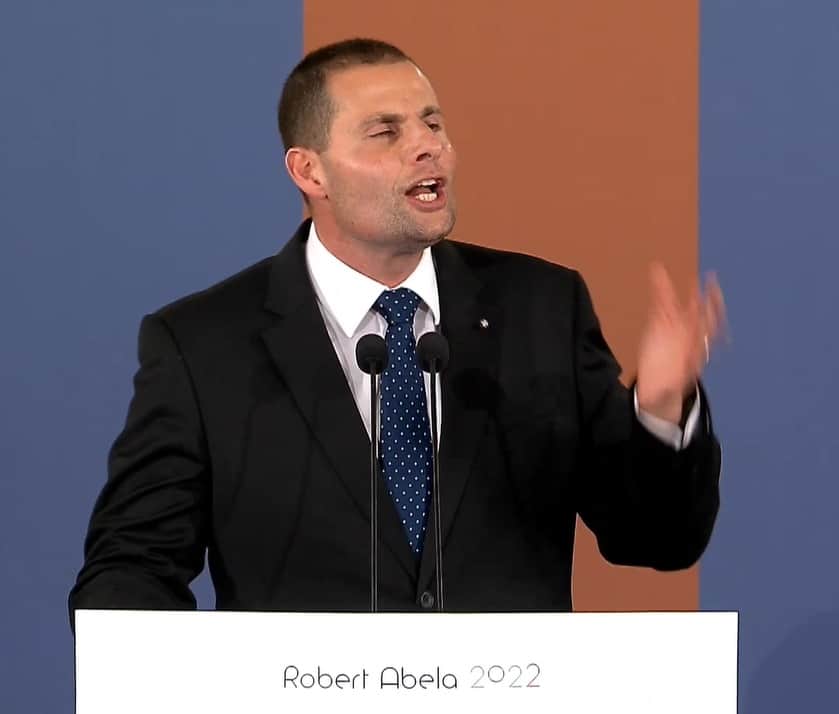 'If you were to be re-elected, would you increase the budget for the military?' That's a hypothetical question. The question is premised on the materialisation of a circumstance that has not yet happened and that may not happen. So, if Robert Abela wanted to refuse to answer hypothetical questions he could, in theory, refuse to answer any questions concerning his plans for the next government. The entire electoral program is predicated on the hypothesis that he will win.
An electoral campaign is a strange time to start refusing to answer hypothetical questions. But that is not what Monique Agius asked Robert Abela today.
'How much is your Żejtun property worth?' she asked. Robert Abela refused to answer because the question was hypothetical, he said. What's the hypothesis he has in mind? Is it whether his wife would agree to sell the house to Monique Agius?
This was no speculative shot in the dark. How much Robert Abela's Żejtun property is worth is an extremely important political question for a number of reasons, not least because the price he paid when he bought in 2017 was just €600,000 and that was 3 months after the site's illegalities (including a built-up foot print double the maximum allowed on outside development zone properties) were sanctioned by the planning authority for which he worked (on Sundays even) as its chief lawyer.
Robert Abela told Monique Agius something else today. He said "everyone" can work out what his property is worth now so he doesn't have to answer the question. I don't know about that. Not "everyone" is as well versed as he may be with the comings and goings of the property market. I certainly can't say that I am. But I am absolutely sure "no one" will estimate the property at €600,000 plus ordinary market appreciation of the last 5 years.
It's of no use for me to speculate what Robert Abela's house is worth. I'm not bidding to buy it. But since it's his and since he bought it, and since he's prime minister and wants to remain prime minister after the next election, he should feel the responsibility to answer the question.
Of course, he knows what comes next. Either he's going to have to ask the country to believe he's a very, very, very lucky man, or he's going to have to defend himself getting rich quick on the back of insider information, insider dealing, or insider access he wrongfully acquired as a contracted, highly-paid, but still a civil servant.
There's a word for that, and it's not hypothetical. The word he's looking for is fraudulent.